Hiking on the snow-covered trails of the Forest Preserves of Cook County can be a challenge, but using snowshoes is a great way to make winter exploration a breeze. Read on to learn how to put on snowshoes and rent a pair at one of our nature centers.
Choosing the Correct Snowshoe Size
Since snowshoes help distribute weight more easily, choosing the right size is important for an effective walk. Snowshoes that are 24 to 27 inches long are ideal for adults, while snowshoes that are 20 to 23 inches are best for kids. Keep in mind how much total weight you'll be carrying to determine the length of the snowshoes. This includes items you are wearing like coats and backpacks.
Putting on Snowshoes
When using snowshoes, its best to use snow boots to keep your feet warm and protected from the snow. After choosing the right snowshoe size, properly putting this gear on your feet is the next step.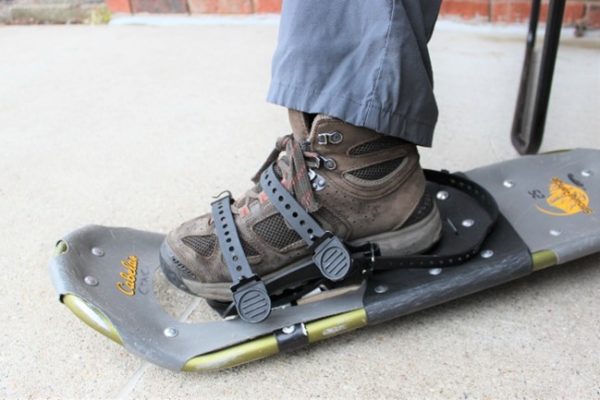 Insert your foot into the binding of the snowshoe, resting the ball of your foot on the pivot point.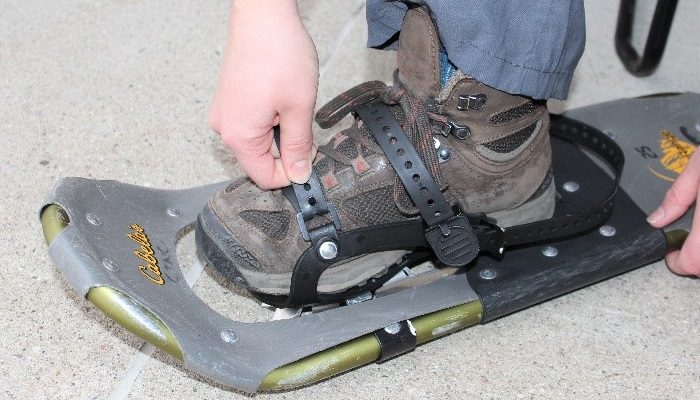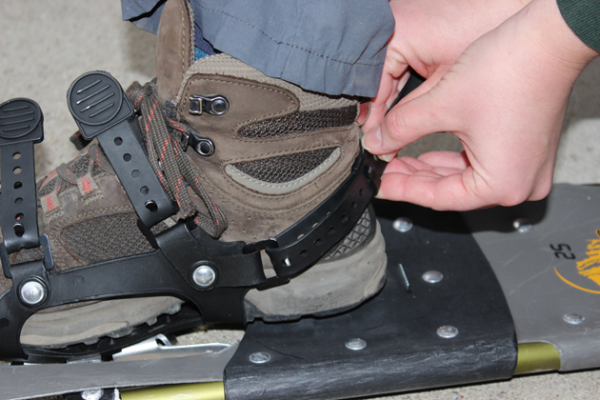 Tighten boot and heel straps to ensure they won't slip out the binding.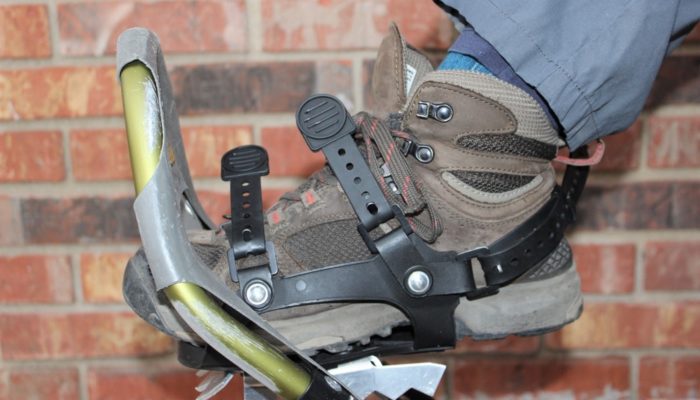 Ensure tip of foot clears gap to have full range of motion for walking.
After the snowshoes are properly equipped, head out unto the snow and walk as you normally would with regular shoes, while maintaining a shoulder-width distance between your feet. Ski poles are a great accessory to use to help keep balance.
Most Forest Preserves nature centers provide free snowshoe rentals on a first come, first served basis. Be sure to bring a valid I.D. and call ahead to ensure availability. Head out to your favorite nature center to start snowshoeing or visit our events page to find a winter hike with snowshoes and other winter activities.