Visitors to the Hal Tyrrell Trailside Museum of Natural History will discover displays of live native animals, colorful wildflower gardens, information about local wildlife and their habitats, and more.
On this page:
---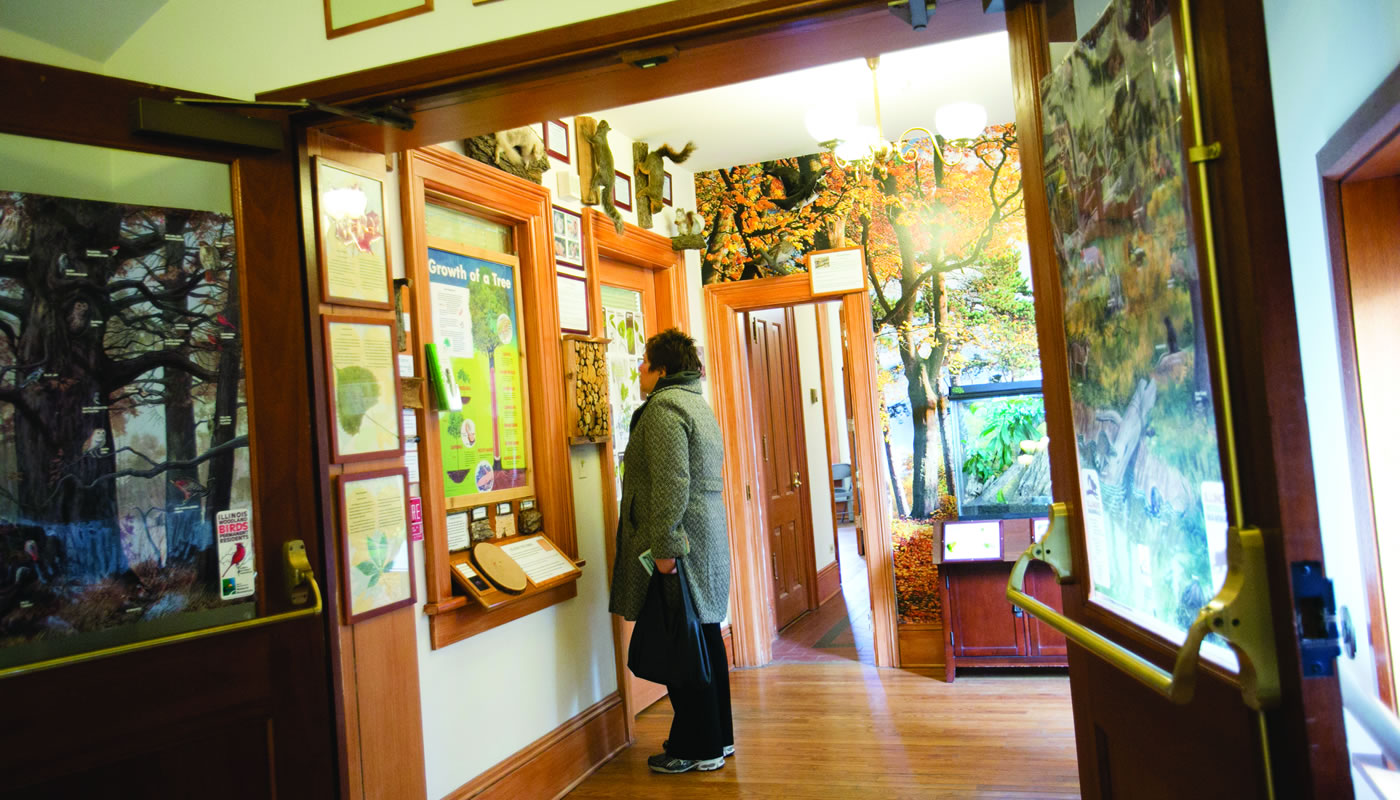 Location, Hours & Things to Do
---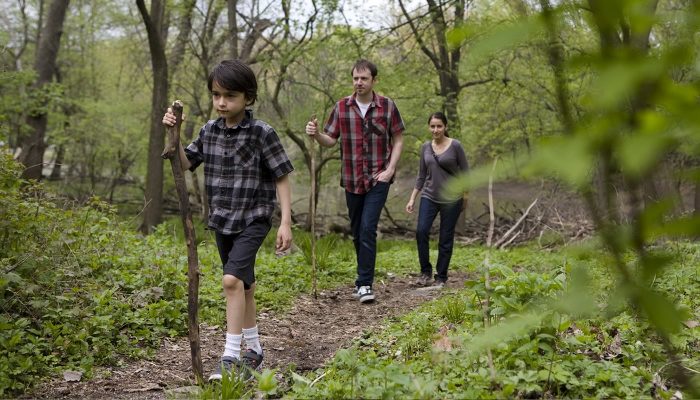 Walking Trails
---
Events & Programs
---
Fishing at Thatcher Pond
This 1.5-acre pond, next to the Trailside Museum of Natural History parking lot, is an old oxbow of the Des Plaines River and is prone to flooding. Its fish population is heavily influenced by the river.
---
---
Field Trips & Hybrid Learning
Our hybrid learning and field trip offerings allow teachers, parents and youth leaders to use forest preserves and nature centers as an outdoor (or virtual) classroom. Our hybrid learning programs serve kindergarten through 12th grade students and meet Next Generation Science Standards (NGSS), while our field trips serve everyone from pre-K to adult learners.
Contact one of our nature centers or experience.nature@cookcountyil.gov for more information or to discuss programs tailored to your learning objectives.
---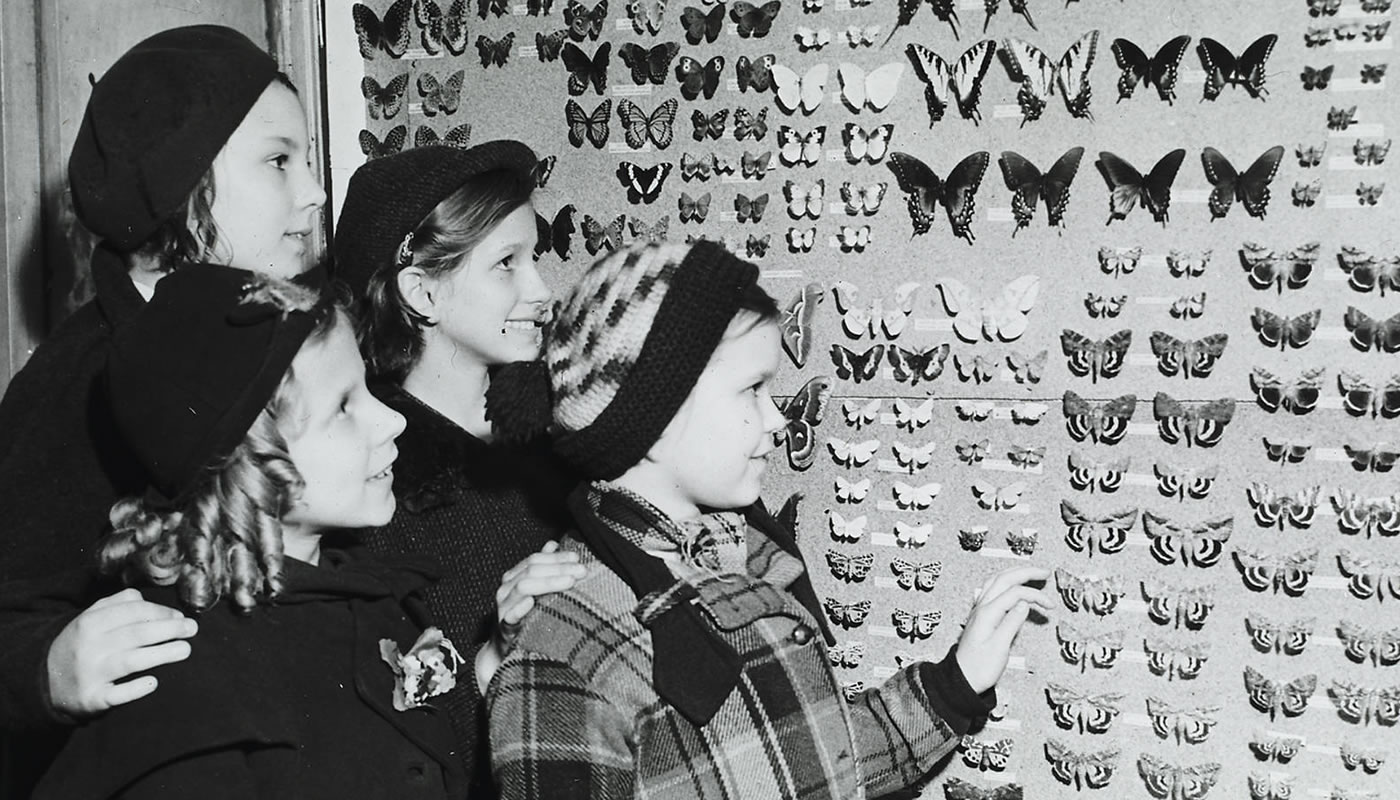 History
Established in 1932, Trailside Museum served as the first public nature education facility for the Forest Preserves.
Trailside Museum of Natural History is set within a historic 1876 mansion. The building has served many purposes through the years including being a residence and even housing two schools. In 1919, the Forest Preserves purchased the building, having already bought much of the surrounding land. The mansion served as the Forest Preserves' headquarters until 1932, when the Board of Commissioners voted to make it a "trail side" museum displaying "every plant and animal in Cook County, live or mounted, for the education of the public."
---
Volunteer Opportunities
Help out at events, restore natural areas and more.
---
Nature Center Rules
Pets are not permitted on Nature Center grounds, including the parking lots.
Nature Centers are unable to accept injured, orphaned or abandoned wildlife.
For your safety and for the protection of natural areas, please stay on marked trails. Trails are for hiking only.
Bicycles are only allowed in Nature Center parking lots, or at provided bike racks.
For the benefit of other visitors and wildlife, please maintain respectful noise levels at all times.
Picnicking is not permitted on Nature Center grounds. An adjacent picnic grove can be opened for pre-registered groups on weekdays.
Food or drink is not permitted in Nature Center buildings.
With the exception of water or sports bottles, food and drink are not permitted on Nature Center trails. Please dispose of litter in proper receptacles.
Collecting of any kind is prohibited, as is the use of metal detectors. The fine for picking wildflowers is $500.
For the protection of animals and visitors alike, please do not feed the wildlife.
Be mindful of closing times for trails, the Nature Center building and parking lot.
Please report safety hazards or suspicious activities to the Nature Center staff.
Cross-country skiing is not permitted on Nature Center trails.