If you have time, skills and enthusiasm to give, consider volunteering with the Forest Preserves of Cook County to help make your preserves healthier. Thousands of your Cook County neighbors volunteer each year, providing tens of thousands of hours of service. Our nearly 70,000 acres provide endless opportunities for you or your group to get outside, get exercise and make a meaningful difference at your local forest preserve.
On this page:
---
Find Volunteer Opportunities
Our Volunteer Resources team works with volunteer site stewards leading ecological restoration at more than 90 sites across the Forest Preserves, and manages programs that allow you to get involved with nature education, trail safety, scientific monitoring and more.
Learn more about what we offer below or search current volunteer opportunities on our Online Volunteer System.
---
---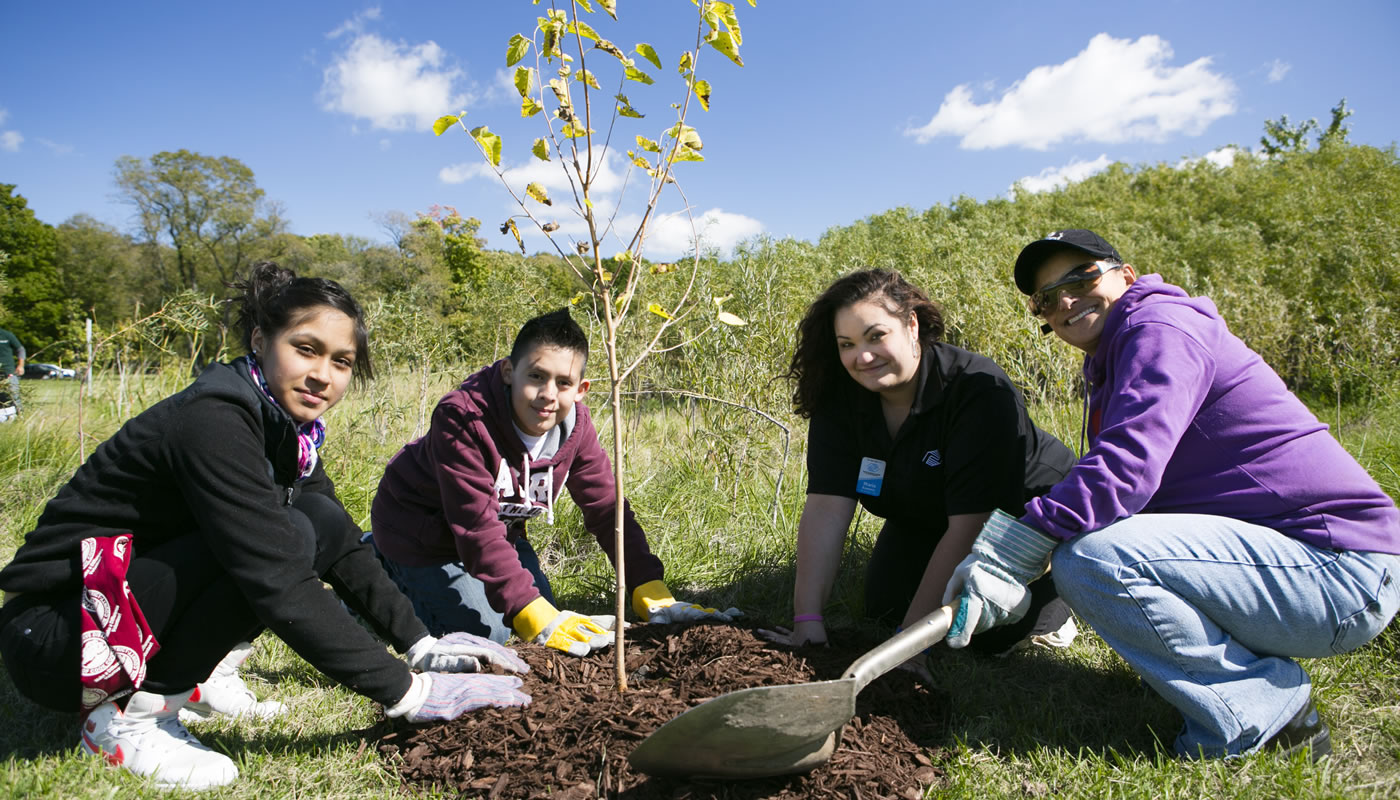 Volunteer Information & Resources
When you volunteer in the Forest Preserves of Cook County, you can get outdoors regularly, exercising and feeling healthy. You can meet your neighbors and become part of a vibrant community. When your shift is done, you know you have left a legacy of service and helped assure that the Forest Preserves are here for future generations to enjoy.
Volunteers are engaged in regular ecological restoration efforts at more than 90 locations in the Forest Preserves. Local volunteer site stewards lead the activities at nearly all of these locations, the legacy of a citizen-led effort to improve the preserves that dates back to the 1970s.
Our Volunteer Resources team provides volunteers with tools and supplies, training, and staff oversight for Ecological Stewardship and manages other popular programs like Nature Ambassadors, Monitors, Adopt-a-Site and Trail Watch.
Every year, thousands of your Cook County neighbors volunteer in their local forest preserve in many different ways, giving tens of thousands of hours of service to community-based conservation.
---
---
Online Volunteer System
The Forest Preserves uses an Online Volunteer System to post volunteer opportunities and help volunteers track their hours.
---
Online Volunteer System Help
---
Volunteer Contact
Mathew Bieszczat Volunteer Resource Center
6100 N Central
Chicago, IL 60646 (view web map)

773-631-1790
volunteer.FPD@cookcountyil.gov