Don't you sometimes just want to escape? Explore the natural beauty of Cook County for an hour, a day or even a night. When you're surrounded by 70,000 acres of wild and wonderful, there's no better place to feel free.
On this page:
---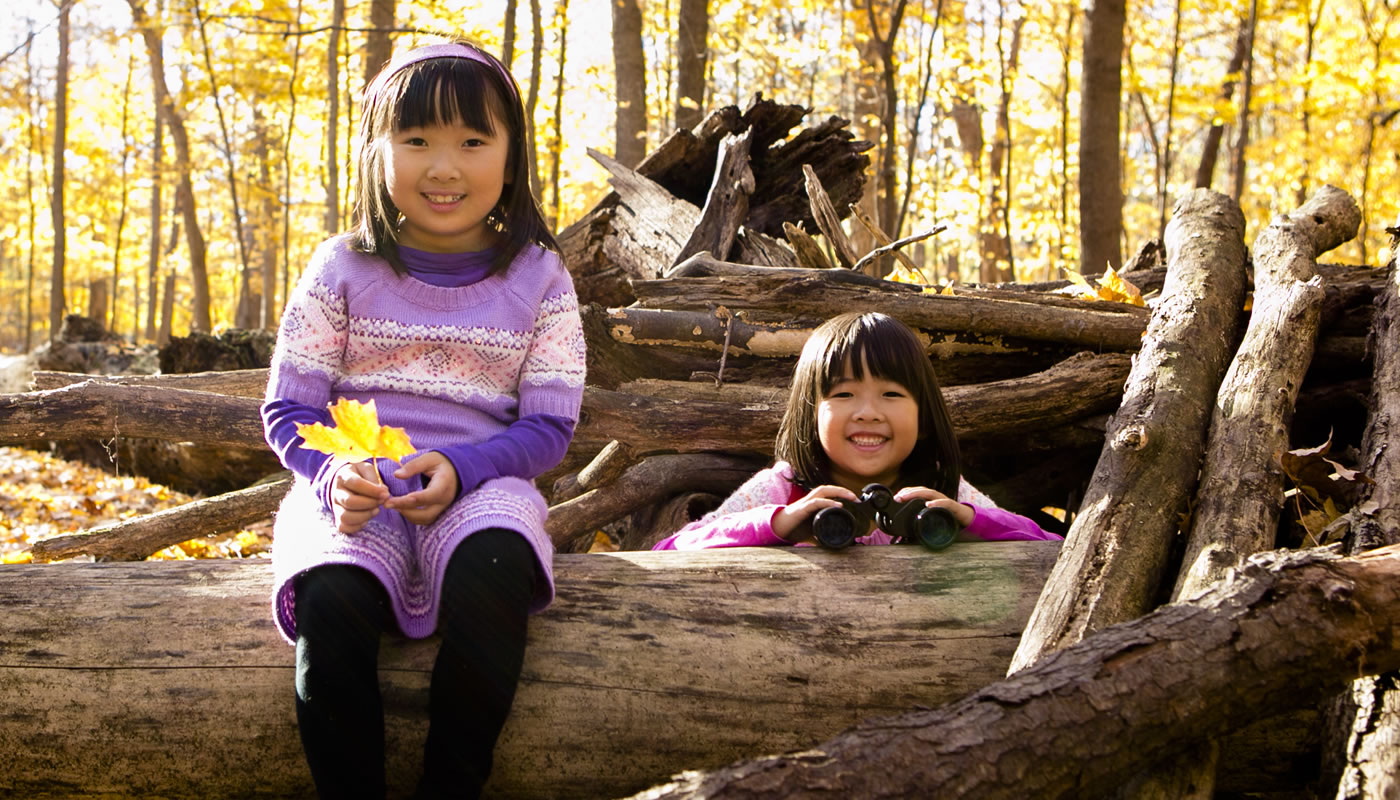 Create your own adventure
People of all ages and interests can relax, get active, or just have fun in the Forest Preserves of Cook County. With thousands of acres to explore and hundreds of events year-round, there are so many ways to get out and experience nature.
Check out free or low-cost events and programs in the Forest Preserves. Join a workshop on camping basics, or bring the kids to a concert in the woods. You can try anything from "forest bathing" to an owl prowl to nature photography.
Most events are held at one of six Forest Preserves nature centers across Cook County. Stop by anytime during open hours to see native animals and other exhibits, talk with a naturalist on staff, or take a walk on the local grounds.
From cross-country skiing to horseback riding to mountain biking, the Forest Preserves has more than 350 miles of paved and unpaved trails for year-round enjoyment. Or try spending a night under the stars and falling asleep to a gentle chorus of nature sounds at our five campgrounds. Other Forest Preserves amenities including boating centers, aquatic centers, golf courses… and more.
Check out more ways you can create your own adventure:
---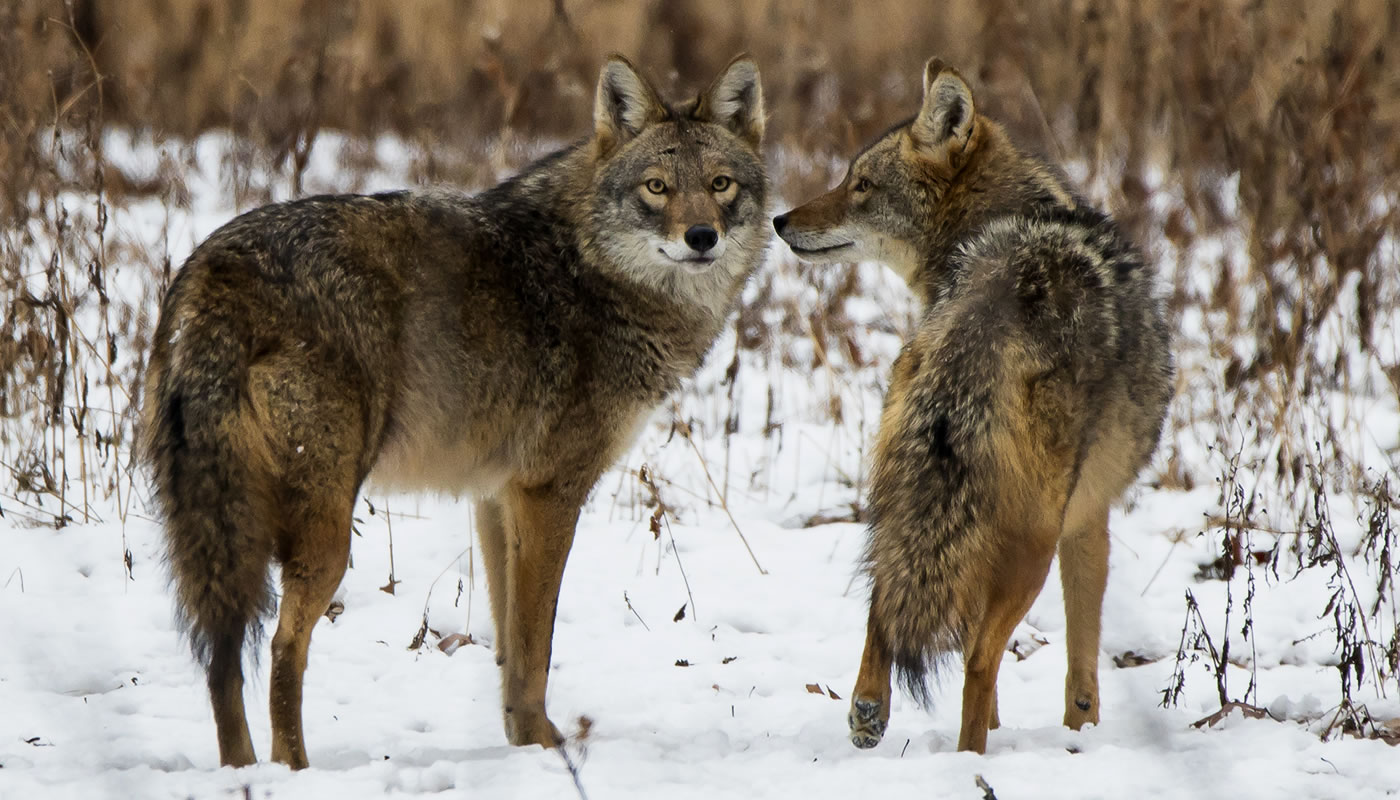 Where plants & animals thrive
Although Cook County is one of the most densely populated areas in the country, it is the most ecologically diverse county in Illinois. The protected open spaces of the Forest Preserves of Cook County are a big reason both those facts can be true.
Our prairies, woodlands, wetlands and savannas are home to native plants and wildlife, including more than a hundred threatened or endangered species. And more than 25 sites within the Forest Preserves have been designated as an Illinois Nature Preserve—the highest level of protection for natural lands in the state.
To maintain robust ecosystems for plants and animals in an urban landscape, nature needs our help. Forest Preserves staff work with nonprofit partners and thousands of volunteers to conserve, preserve and restore the land, guided by plans like our Natural and Cultural Resources Master Plan and using effective management techniques like prescribed burning.
Thanks to these dedicated restoration and conservation efforts, native plants and wildlife—including North American river otters; blue spotted salamanders; shrubs such as red and yellow honeysuckle; native orchids; and birds such as bald eagles, osprey and bobolinks—continue to return to or flourish on our lands.
Learn more about the plants and animals in the Forest Preserves:
---
Building healthy communities
The Forest Preserves of Cook County are more than a getaway. Whether you exercise here, or just go out to breathe the fresh air, they can be a healthy hotspot. And across cities and suburbs, they help keep our water and air clean.
Looking for a great, physically challenging workout? Climb nearly 300 limestone stairs at the iconic 100-foot-tall bluff at Swallow Cliff Woods. Or hit the trails in the Palos preserves for a lengthy hike or bike ride through miles of unpaved trails. Prefer something slower paced and peaceful? Attend a yoga session where you can strike a tree pose among the trees. Simply taking a walk in nature can provide both mental and physical health benefits.
The Forest Preserves also keeps our communities healthy. Diverse, restored native ecosystems help filter air and water, making our county a better place to live. And each year, the Forest Preserves has the capacity to absorb more than 1.5 million metric tons of CO2 from the atmosphere—as much greenhouse gas as driving more than 330,000 cars for a year—and help prevent extreme flooding after heavy rainfall.
To accomplish all our goals, the Forest Preserves invests in programs and people in Cook County, helping keep the economy healthy too. We provide 1,600 annual jobs (according to a 2016 economic impact study by Camoin Associates, Inc.), and work with partners to provide education and job-training programs that serve teens and adults.
Learn more about how the Forest Preserves keep you and your community healthy: