Discover the natural history and local wildlife displays in the Crabtree Nature Center exhibit building or explore Crabtree's rolling, glacier-formed landscape on three self-guided trails.
On this page:
---
Location, Hours & Things to Do
Crabtree Nature Center
Entrance
3 Stover Rd
Barrington, IL 60010
Phone
847-381-6592
Things to Do & Amenities
Parking

Nature Play

Accessible Indoor Bathroom

No Fishing
Service dogs are allowed at most public locations. View accessibility policies.
Hours
Mar - Oct:
9am - 5pm, closed Fridays
Nov - Feb:
9am - 4pm, closed Fridays
Closed Thanksgiving, Christmas, New Year's Day
Closures & Alerts
---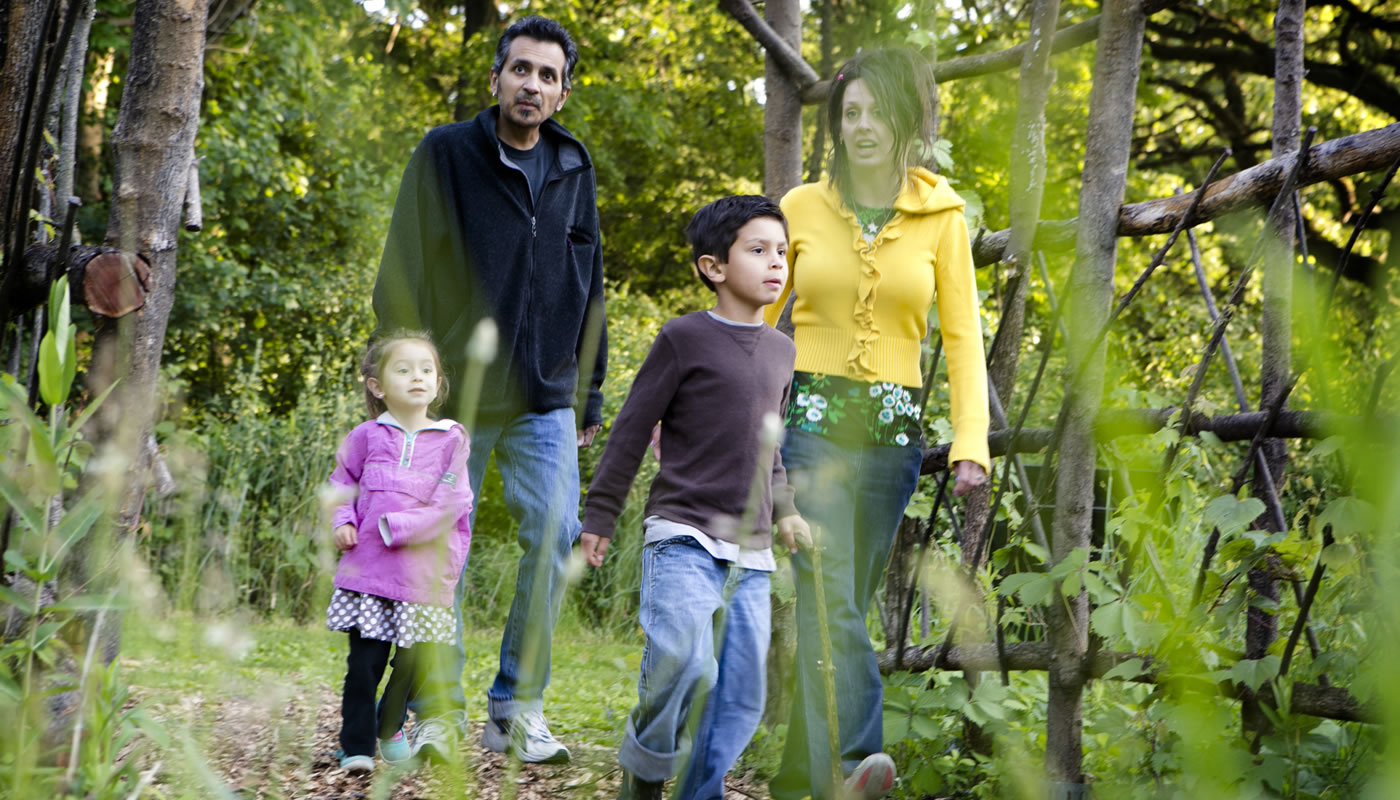 Walking Trails
Crabtree Nature Center offers three unpaved walking trails that wind through woodlands, wetlands and prairies.
Surface
Unpaved
Estimated Total Length
3.4 miles
Hours
Mar - Oct:
8 am - 5 pm
Nov - Feb:
8 am - 4 pm
Closed Thanksgiving, Christmas, New Year's Day
Closures & Alerts
---
Events & Programs
---
Field Trips & Hybrid Learning
Our hybrid learning and field trip offerings allow teachers, parents and youth leaders to use forest preserves and nature centers as an outdoor (or virtual) classroom. Our hybrid learning programs serve kindergarten through 12th grade students and meet Next Generation Science Standards (NGSS), while our field trips serve everyone from pre-K to adult learners.
Contact one of our nature centers or experience.nature@cookcountyil.gov for more information or to discuss programs tailored to your learning objectives.
Crabtree Nature Center
3 Stover Rd
847-381-6592
---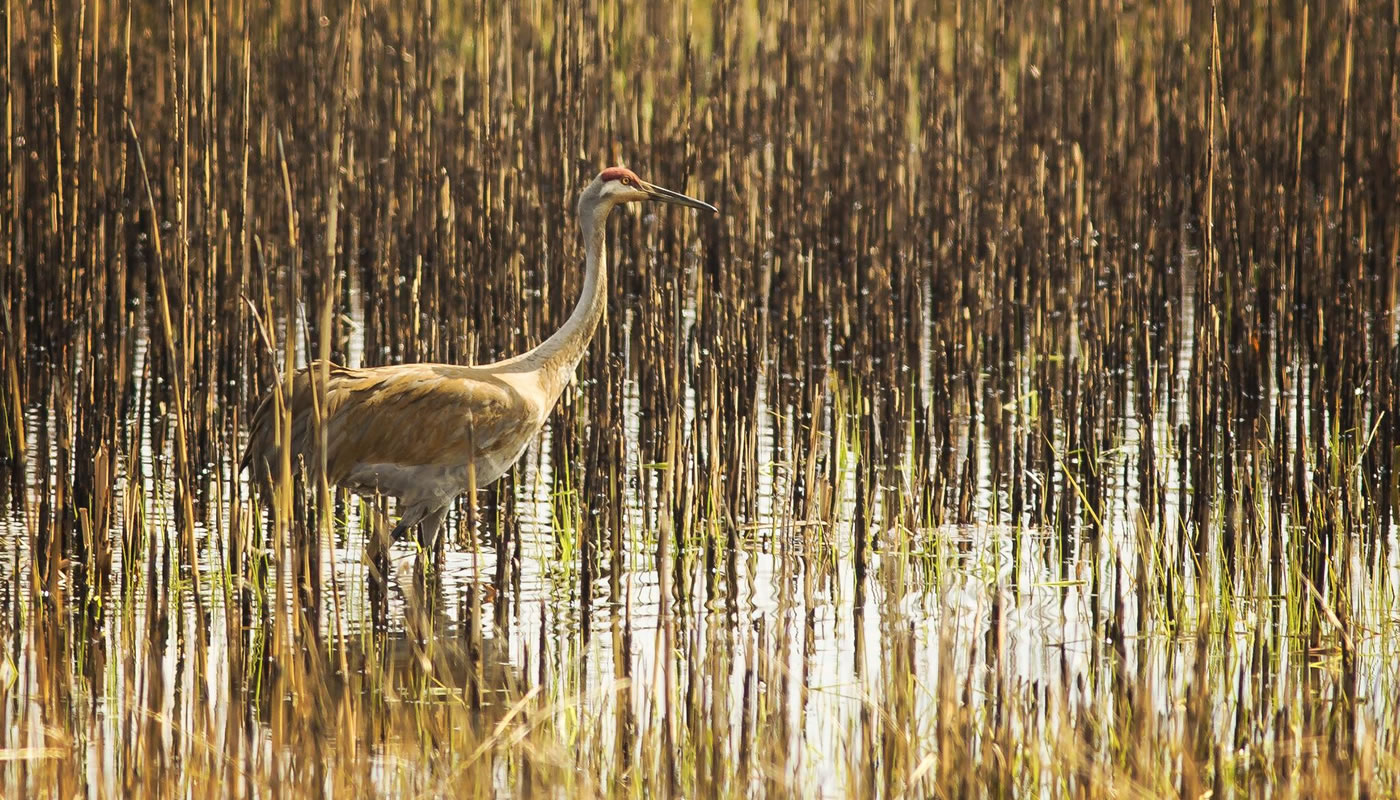 Nature Notes
Crabtree Nature Center is home to more than a thousand acres of rolling, glacier-formed landscape in northwest Cook County, and features a variety of habitat including woodland, wetland and prairie. These habitats provide a rest stop along the migratory bird highway, where over time many species of birds have been recorded as breeders or migrants.
Everyone from the avid birder to the nature novice is invited to stroll along the trails to view the local flora and fauna or stop at the blind at Crabtree Lake to view the hosts of waterfowl that visit in spring and fall.
Each season brings a different experience for visitors at Crabtree Nature Center. In spring, wildflowers carpet the woodlands. The summer brings blossoms in the meadows and prairies. Fall brings autumnal tones to the forest canopy and the native grasses. Winter brings solitude, broken by the calls of various birds visiting the grounds.
Before 1830, this land was clothed in forest, prairie and marsh, but settlers brought rapid change to the landscape. Farming and homesteading practices led to prairies being plowed, marshes drained or dredged, and timber cut for building material.
Since its purchase in the mid-1960s by the Forest Preserves, Crabtree has been slowly returning to its natural state through restoration by Forest Preserves staff and volunteer efforts.
---
Nature Center Rules
Pets are not permitted on Nature Center grounds, including the parking lots.
Nature Centers are unable to accept injured, orphaned or abandoned wildlife.
For your safety and for the protection of natural areas, please stay on marked trails. Trails are for hiking only.
Bicycles are only allowed in Nature Center parking lots, or at provided bike racks.
For the benefit of other visitors and wildlife, please maintain respectful noise levels at all times.
Picnicking is not permitted on Nature Center grounds. An adjacent picnic grove can be opened for pre-registered groups on weekdays.
Food or drink is not permitted in Nature Center buildings.
With the exception of water or sports bottles, food and drink are not permitted on Nature Center trails. Please dispose of litter in proper receptacles.
Collecting of any kind is prohibited, as is the use of metal detectors. The fine for picking wildflowers is $500.
For the protection of animals and visitors alike, please do not feed the wildlife.
Be mindful of closing times for trails, the Nature Center building and parking lot.
Please report safety hazards or suspicious activities to the Nature Center staff.
Cross-country skiing is not permitted on Nature Center trails.