From a single plant, ecologists work to renew streamside population.
A rare white flower will soon begin to bloom, and thanks to collaborative efforts by the Forest Preserves and the Chicago Botanic Garden, you now stand a better chance of seeing it.
The flower belongs to shadbush (Amelanchier interior, also known as inland shadblow), which grows as a shrub or small tree in woodlands along stream banks in our forest preserves. Named for an eastern fish (shad) that returns to spawning grounds when the plant is in bloom, this magnificent species has become rare due to habitat loss and degradation, so much so that it is listed as threatened in Illinois.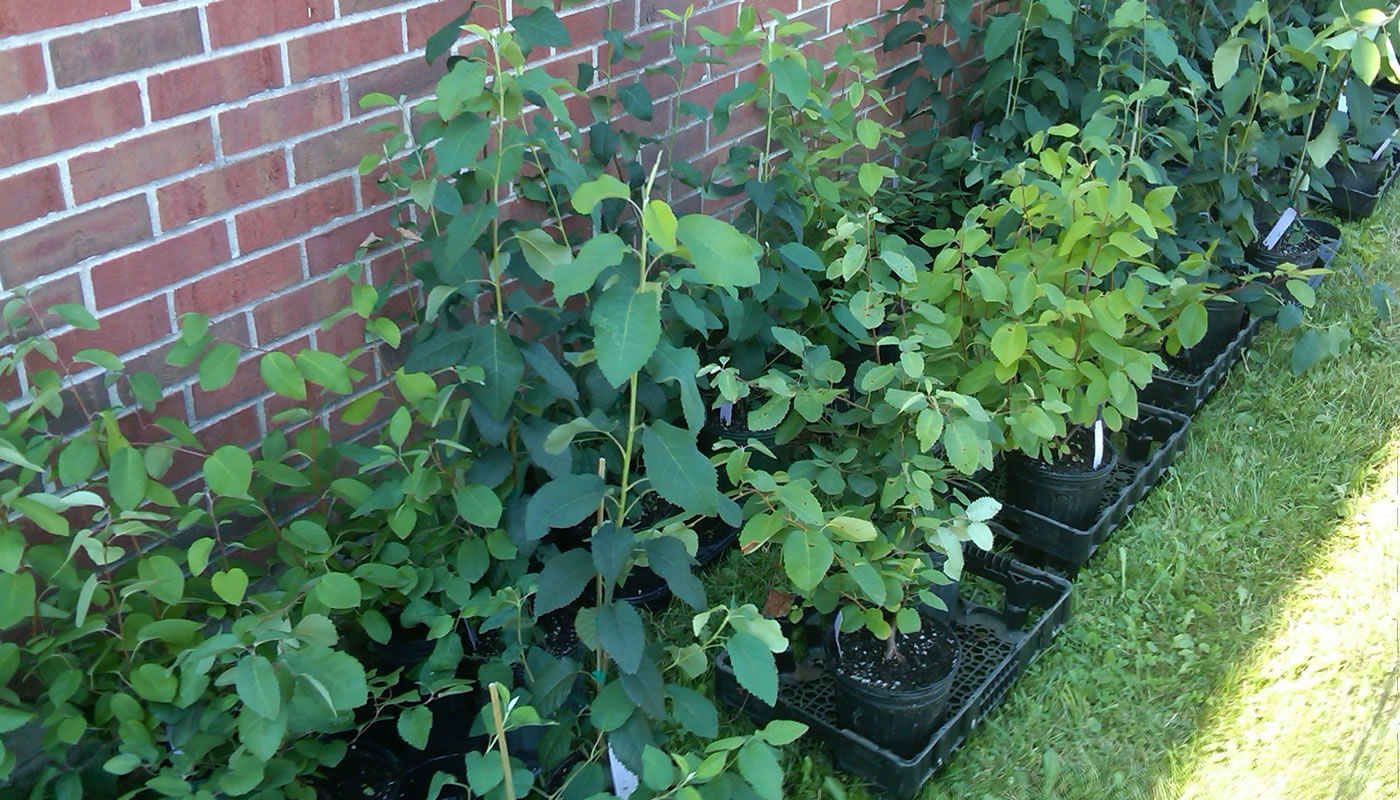 At a forest preserve in western Cook County, the shadbush population consisted of just a single plant leaning over an eroding creek bank. Volunteers with the Plants of Concern rare plant monitoring program and Forest Preserves staff noted the precarious situation and developed a plan in 2011. Staff collected seeds and cuttings from the remaining plant and brought them to the Chicago Botanic Garden for propagation. The effort was successful, and after two years of growing, the shrubs were large enough to be transplanted to their new home, in relatively stable areas of the same preserve where their parent still clings to earth. Seedlings were planted in fall 2013, and already this spring the young plants are showing signs of life. Buds are beginning to swell and burst with new leaves.
Flowers of shadbush have five petals like other plants in the rose family, such as plum, cherry and pear, but with a narrow, elongated shape. Shadbush blooms in late April and May after its alternately arranged leaves unfold. Bees and other insects pollinate the flowers, and reddish-purple fruits emerge in June. Smooth gray bark is distinctive on mature individuals. Flowers, twigs, foliage, and fruit of shadbush sustain many insects, birds, and mammals, making this a valuable plant for wildlife.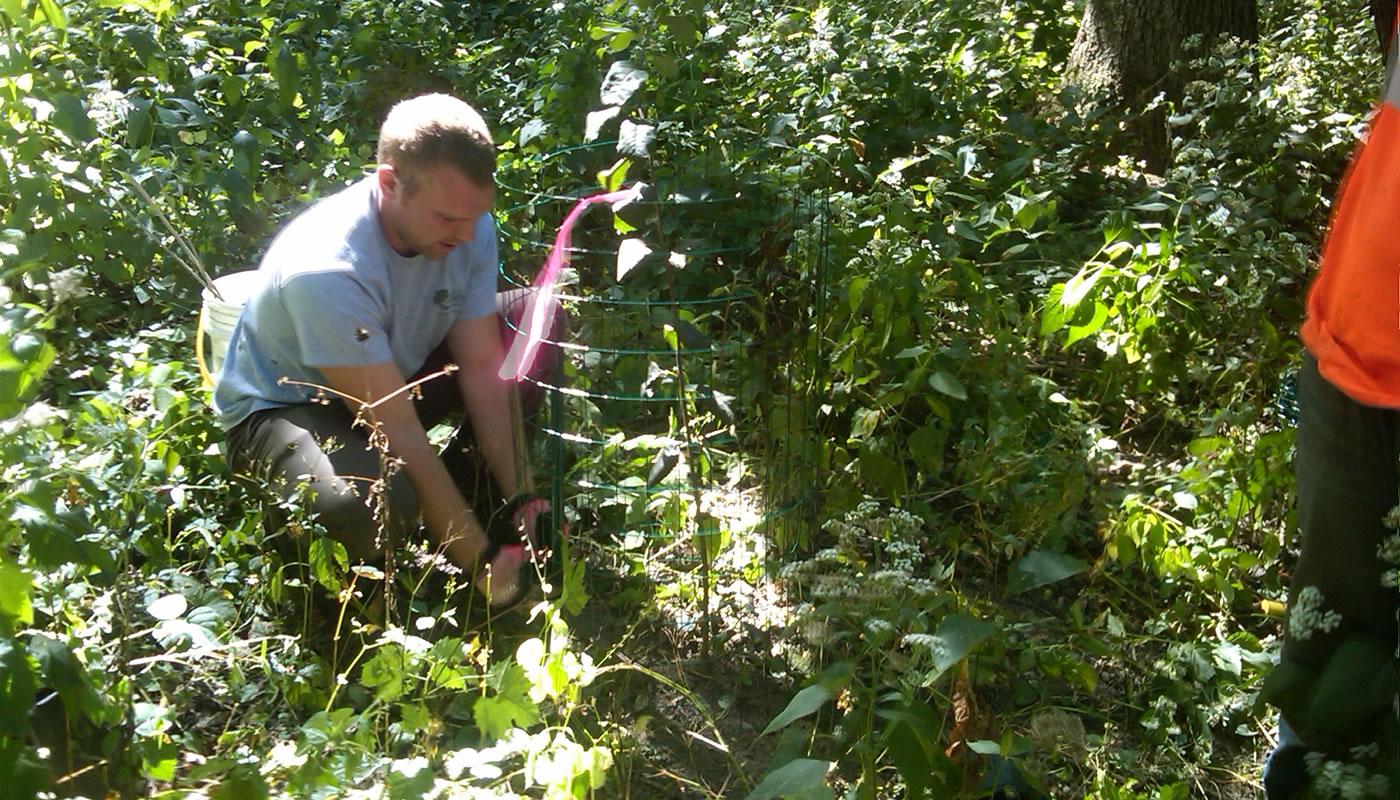 Though the future of the parent plant is doubtful, our efforts have helped secure the future of its progeny. In addition to the propagation project, we are conducting careful stewardship, including the removal of exotic invasive species and controlled burning, essential for protection and expansion of shadbush habitat. We will continue to manage this preserve to sustain shadbush and countless other rare and unique species that make a home in the Forest Preserves of Cook County.