Little Red Schoolhouse Nature Center has long been a favorite spot for both Cook County residents and out-of-town visitors to appreciate nature. But when the new visitor's center was being constructed a few years ago, one of the highlights of the grounds had to be moved—the popular Multipurpose Garden.
This relocation provided a can't-miss opportunity to incorporate public feedback and create an improved and expanded garden that better addressed the needs of visitors of all abilities.
The result is the new Accessible Garden.
This 6,000 square foot garden with accessible trail encourages people of all abilities to physically interact with nature. The garden features several flower beds (five of them are raised and accessible), interpretive signage lining an ADA compliant concrete walkway and a sensory water feature.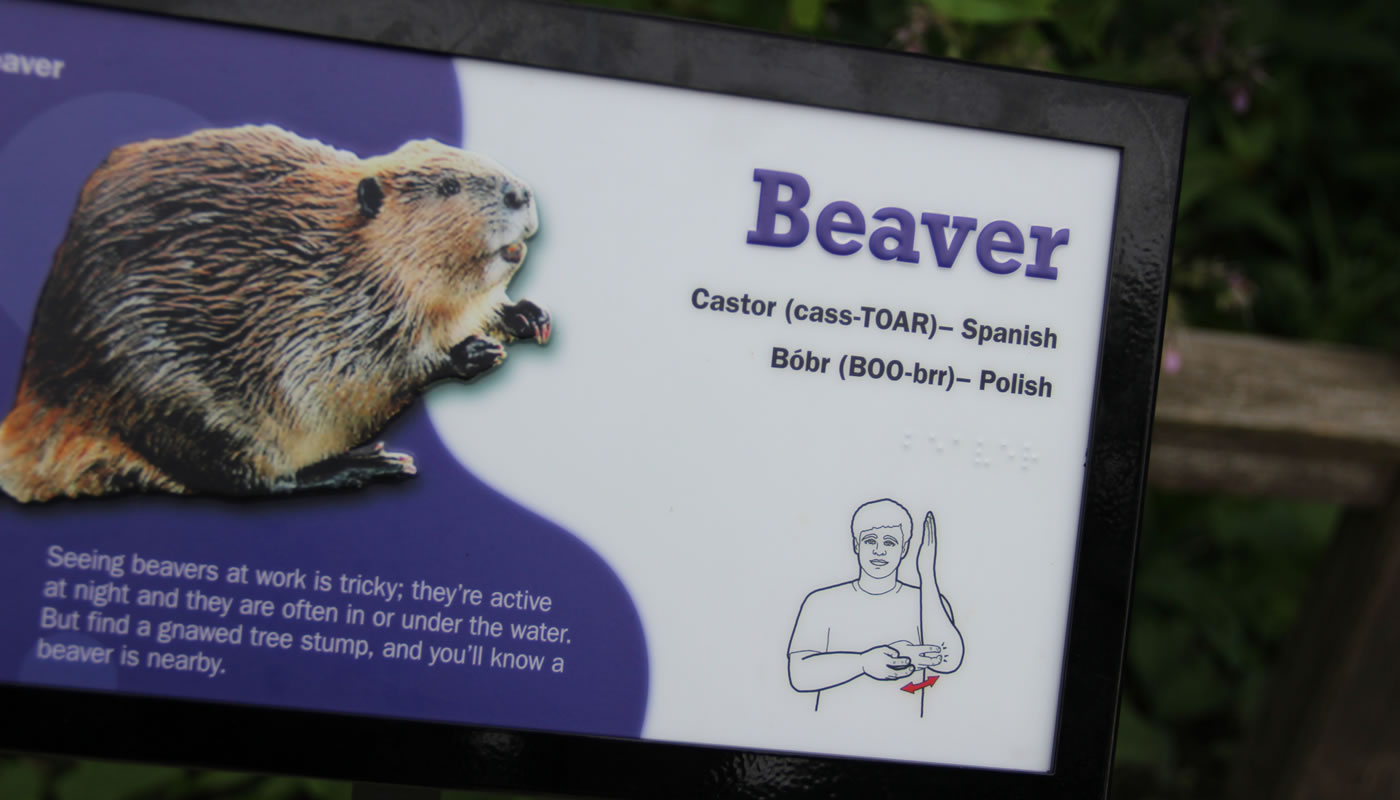 The flower beds are filled with flora that stimulate the senses and include a mixture of plants with various textures. Among them are papyrus sedge with thin, smooth stems; coneflowers with spiny centers; and dusty miller with lacey, fuzzy foliage. The blooming plants like purple fountain grass and butterfly weed were chosen for their diverse colors and vibrancy, as well as their propensity to attract hummingbirds and butterflies. There is even an aromatic herb bed with basil, oregano and parsley to rouse the sense of smell.
The interpretive signs throughout the garden describe native plants and animals, with each name featured in tactile English letters alongside Spanish, Polish, Braille and American Sign Language translations.
The new stone water feature is pleasing to both the eye and the ear. Water bubbles up from the center of the stone (which is carved with rings like a cross section of a tree trunk) and flows over the top and down, producing a soothing trickling sound. And as it turns out, it's a great spot to watch birds—they're attracted to the sound as well.
From the garden, the accessible trail winds through the prairie and down to Long John Slough, inspiring people to immerse themselves in nature, rather than just observe it from the sidelines. The path is just under a half-mile long and is 100% ADA compliant.
And the garden is still growing. Regular programming will be part of the garden so it can also serve as a teaching opportunity. University of Illinois Extension Master Gardeners will lead programs that emphasize the benefits of native plants, demonstrate how to cultivate a home garden and explain adaptive gardening techniques that can be enjoyed by people with a variety of abilities.
View more photos of the new Accessible Garden on the Little Red Schoolhouse's Facebook page.