A year-round outdoor destination, Rolling Knolls visitors can enjoy a game of disc golf, cross-country skiing, hiking and more. The LEED Platinum-certified building provides affordable meeting and event space overlooking a pond and Poplar Creek.
On this page:
---
Location & Things to Do
Rolling Knolls
Entrance
11N260 Rohrssen Rd
Elgin, IL 60120
Things to Do & Amenities
Parking

Accessible Indoor Bathroom

Portable Bathroom

Public Building
Hours
Year-round:
Sunrise to Sunset
Closures & Alerts
---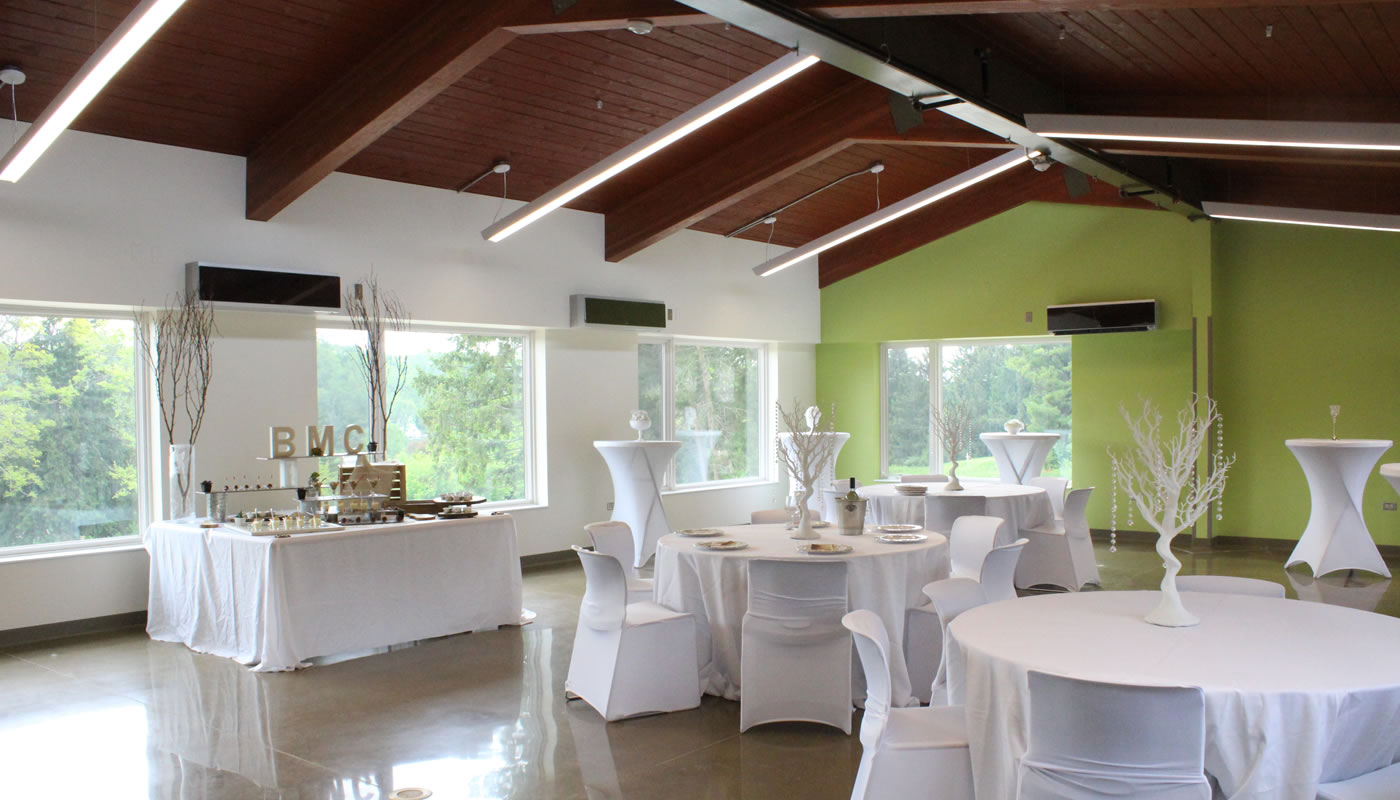 Indoor Event Rentals
The LEED-Platinum certified building includes a large meeting/event space that accommodates up to 80 guests and a smaller room for meetings that seats 20. Both rooms have easy access to the outdoor patio area on the ground level and a deck that overlooks a scenic lake offering a beautiful view. This facility is an enjoyable meeting location and can be rented out for private parties, weddings, birthdays, religious ceremonies, secular events, organizational meetings and various other special occasions.
---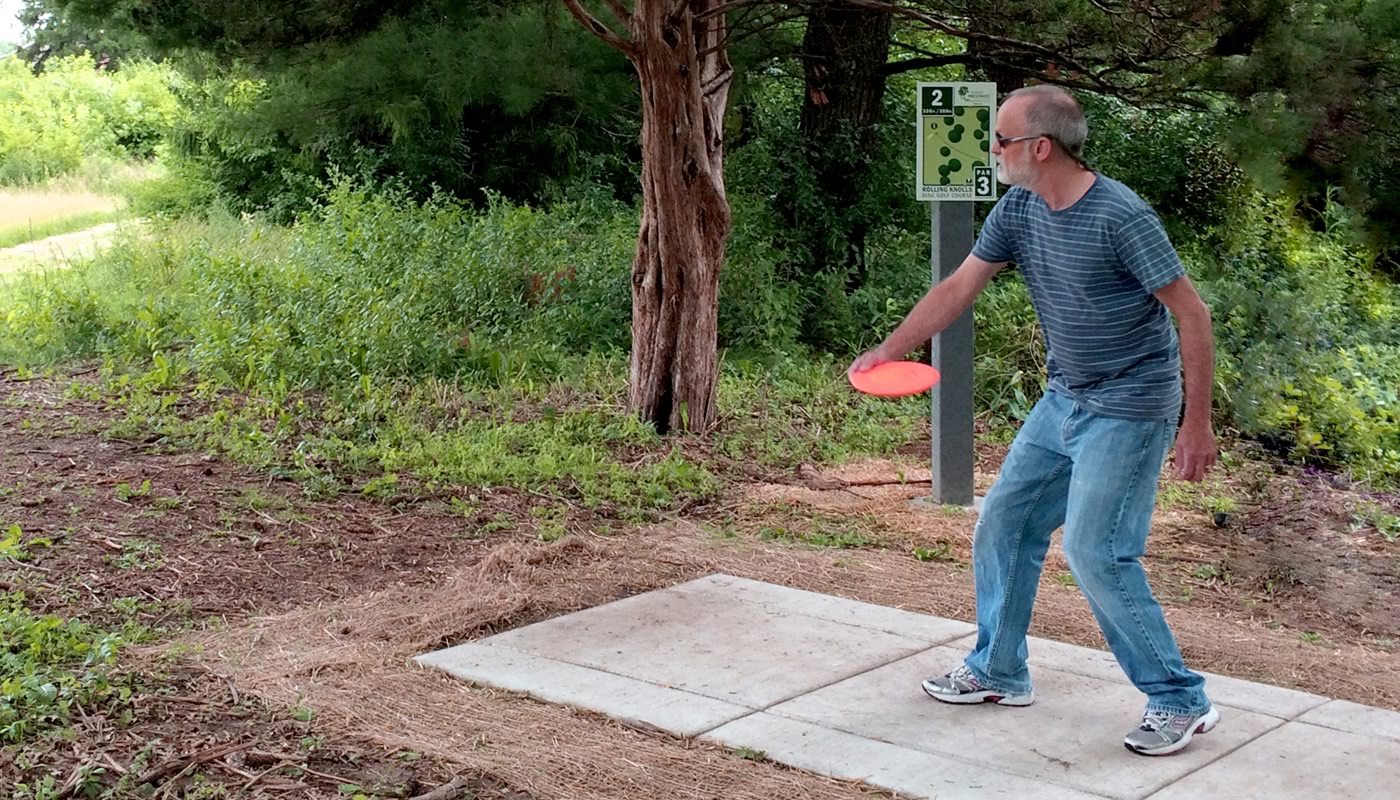 Disc Golf Course
The disc golf course at Rolling Knolls is designed to provide a great experience for players of all skill levels.
---
Fishing at Rolling Knolls Pond
This small, 1.8-acre pond has a maximum depth of 7.5 feet and is occasionally influenced by Poplar Creek.
---
Nature Notes
Meandering along the southern edge of Rolling Knolls is Poplar Creek, a Fox River tributary. The creek connects Rolling Knolls to the much larger Arthur L. Janura Preserve to the east, and provides a corridor for wildlife to travel between natural areas as well as native seeds to disperse throughout the landscape.

Rolling Knoll's section of Poplar Creek also harbors a seep, which is an area where cool, clean groundwater meets the soil surface. The water flowing at the seep contains minerals dissolved while streaming through calcium-rich soil. The water is also insulated from fluctuating surface temperatures, remaining cool in the summer and above freezing throughout winter. This creates a microclimate that sustains unique native vegetation such as Skunk Cabbage, Mash Marigold and Great Angelica.
---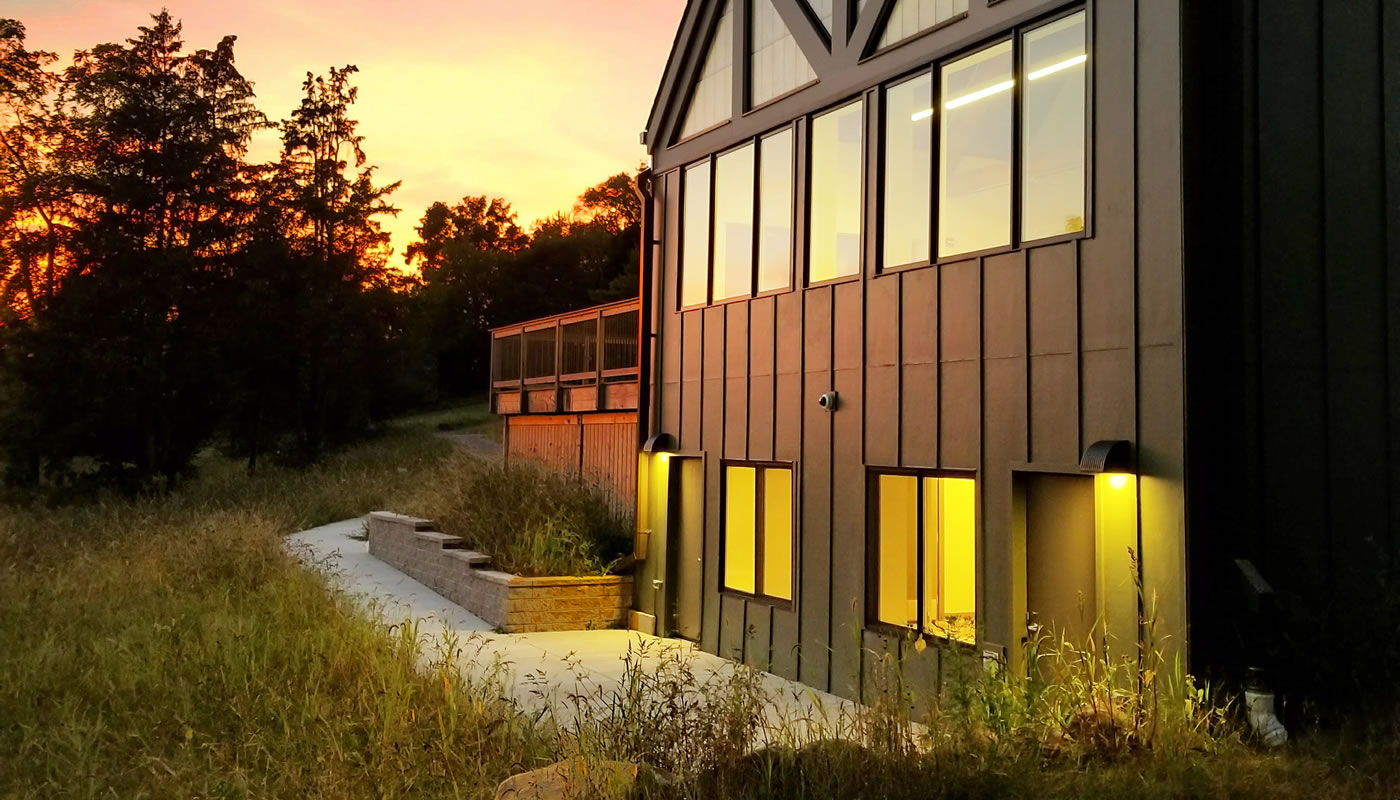 LEED Building Information
The LEED Platinum-certified Rolling Knolls Pavilion was designed using maximal sustainable design standards. A portion of the original clubhouse was incorporated in the design, reducing the need for new materials as well as connecting the new building to the site's history in the community.
Through a combination of strategies below, the building uses 50% less energy than a comparable building. When considering the renewable energy systems, this facility will ultimately use 70% less energy than a comparable building.
Energy
Rooftop Solar Panels
Geothermal Heat Exchange
High-Performance Insulation
High-Efficiency Windows
LED Lighting and Controls
Variable Refrigerant Flow (VRF) HVAC System
Water
Stormwater Management
Landscaping with Native Species
Low-Flow Plumbing Fixtures
Off-Grid Well and Septic System
Additionally, construction material was sustainably sourced in a number of different ways. Materials were selected for their durability, recycled content, proximity to the site, and their ability to be sustainably salvaged for future use.