Salt Creek Woods Nature Preserve features remnant oak savanna and oak-hickory woodland, with floodplain forest lining the creek. Walk along the unpaved portion of the Salt Creek Trail through the heart of the preserve and spot a small prairie, along with the marsh and sedge meadows that provide critical habitat for wildlife.
On this page:
---
Location & Things to Do
Salt Creek Woods Nature Preserve
Location
La Grange Park, IL 60526
Things to Do & Amenities
Illinois Nature Preserve:
This land is designated as one of the highest quality natural areas in the state by the Illinois Nature Preserves Commission. This status includes increased levels of legal protection and management. Learn more on the
Illinois Nature Preserves Page
.
Hours
Year-round:
Sunrise to Sunset
Closures & Alerts
---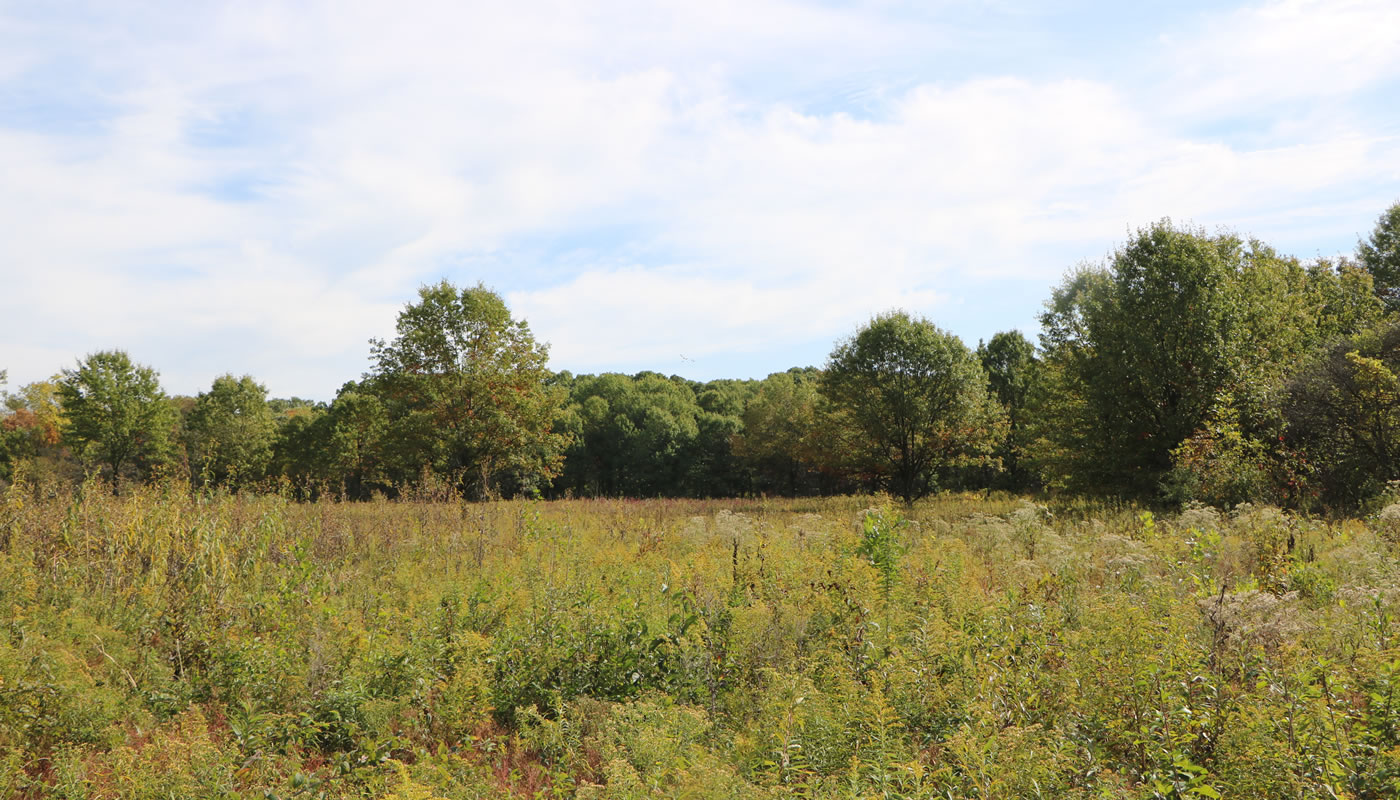 Nature Notes
Dedicated as an Illinois Nature Preserve in 1965, the 245-acre Salt Creek Woods Nature Preserve is defined by the winding path of Salt Creek and the gently rolling topography of the Tinley Ground Moraine—an accumulation of rocks and soil deposited by the movement of glaciers. Remnant oak savanna and oak-hickory woodland dominate the site, with floodplain forest lining the creek. On the northern border, a small prairie opening hints at the expanse that Native Americans would have known before the impacts of European settlement and urban development. Pockets of marsh and sedge meadow dot the preserve, providing critical habitat for wildlife.
When visiting Salt Creek Woods, keep an eye out for tree cavities, where pileated woodpeckers, screech owls, great horned owls or wood ducks could be tending to a nest. In open areas, visitors may spot Cooper's hawks or red-shouldered hawks soaring overhead or sitting atop dead trees looking for prey. In the spring, listen for the mating calls of amphibians like American bullfrogs, American toads, chorus frogs, gray tree frogs and northern leopard frogs around wetlands and ephemeral ponds. While visitors are unlikely to encounter them, nocturnal southern flying squirrels glide through the forest canopy of Salt Creek Woods at night.
Restoring Salt Creek Woods
Ecological restoration work at Salt Creek Woods is focused on removing invasive species, implementing hydrology improvements and returning fire to the land through regular prescribed burns. Forest Preserves staff and ecological service contractors have carried out large-scale restoration work focused on invasive brush removal and herbaceous invasive control since 2007.
Volunteer ecological stewardship started at Salt Creek Woods in 2000, and since 2015 the Forest Preserves has partnered with Shedd Aquarium to help restore a portion of the site known as Bob Mann Woods. As part of their Amphibians special exhibit, Shedd began hosting regular volunteer ecological stewardship days at Salt Creek Woods, while also conducting conduct research into how restoration improves habitat for amphibians.
---
Volunteer Opportunities
First Sunday of every month. Cutting brush, pulling weeds, or collecting seeds, depending on season and weather. All ages are welcome, and all levels of experience—including no experience—are welcome. Bring work or garden gloves if you have them, wear sturdy shoes, and dress for the weather and the outdoors.