Nestled along the Des Plaines River, the 245-acre Thatcher Woods is home to a diverse range of bird species and plant life, making this combination of floodplain forest, savanna and prairie a hot spot for bird watching and nature exploration. A network of primitive walking trails connects visitors to Trailside Museum of Natural History.
On this page:
---
Location & Things to Do
Thatcher Woods
Entrance
Chicago Ave, west of Thatcher Ave
River Forest, IL 60305
Things to Do & Amenities
Parking

Accessible Indoor Bathroom

Accessible Portable Bathroom

Public Building
Hours
Year-round:
Sunrise to Sunset
Closures & Alerts
---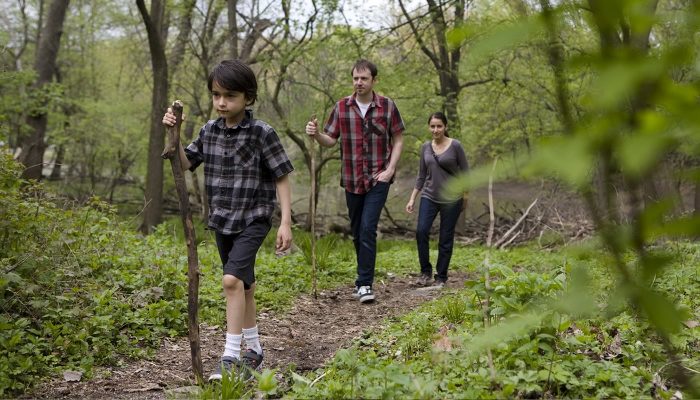 Walking Trails & Trailside Museum
Miles of unpaved walking trails at Trailside Museum wind through Thatcher Woods' beautiful oak woodlands and floodplain forest.
Surface
Unpaved
Estimated Total Length
4.9 miles
Things to Do
Hours
Year-round:
Sunrise to Sunset
Closures & Alerts
---
Visitors can learn more about the natural and cultural history of the area at Trailside Museum of Natural History, just across Chicago Ave from Thatcher Woods. This nature center is open year-round and is free.
---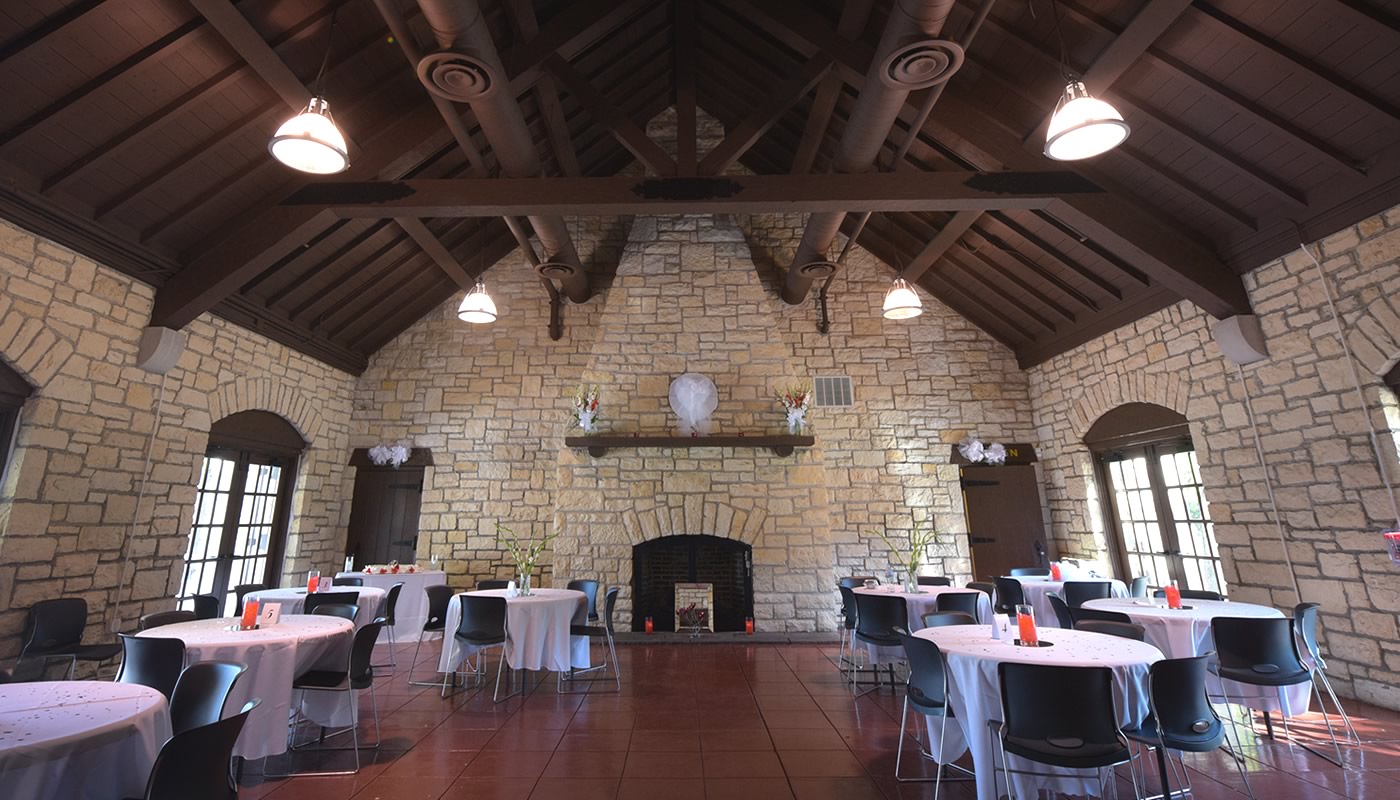 Indoor Event Rentals
The Thatcher Woods Pavilion is anchored by a stone masonry traditional gas-lit fireplace which adds richness to the restoration of the entire facility. Two meeting rooms can be used either as a single space or two separate functions, which can accommodate approximately 120 or 80/40 guests accordingly. A convenient prep-type kitchen is on-site.
---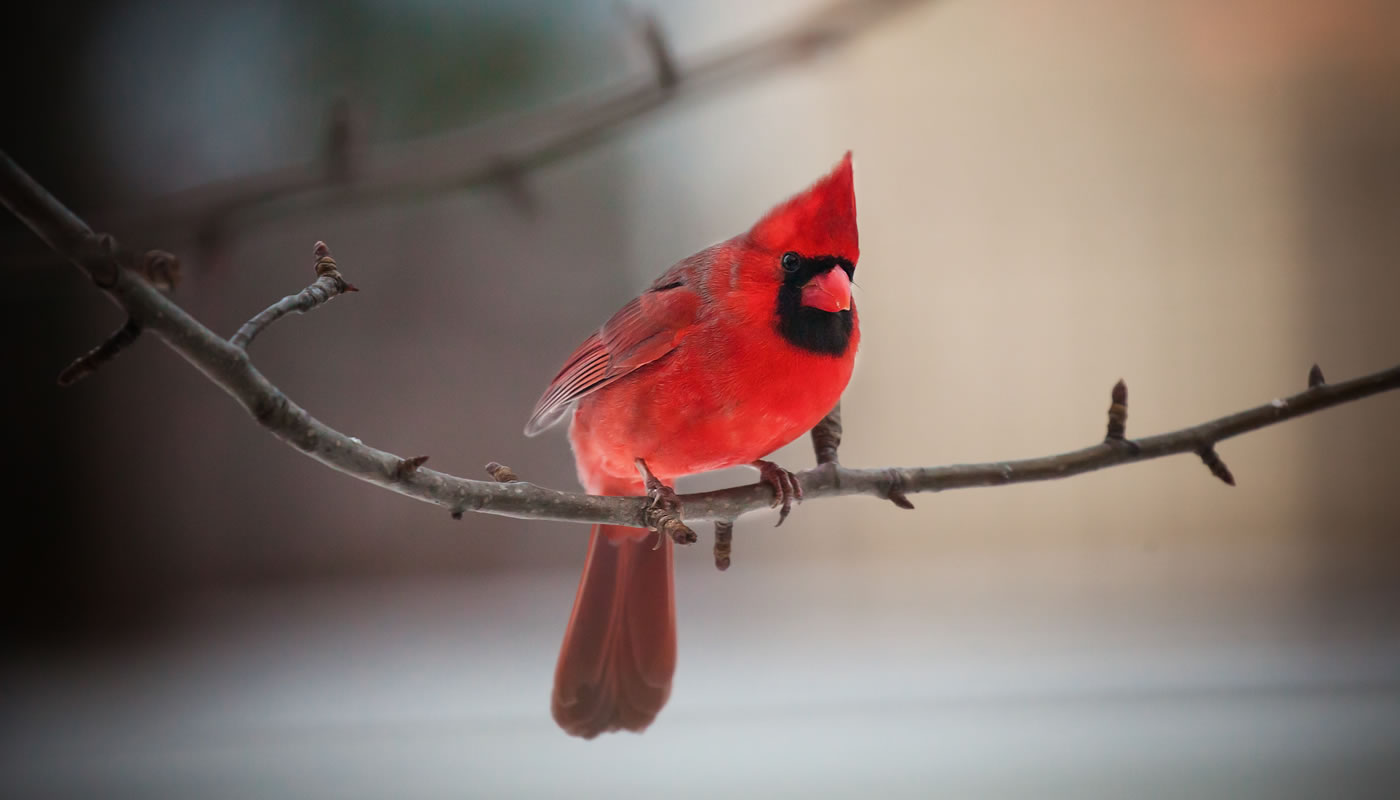 Nature Notes
Thatcher Woods represents a cross-section of the Des Plaines River Valley and supports remnant floodplain forest, savanna and prairie. The area is one of the only remaining examples of quality floodplain forest left in the Northeastern Morainal Division of Illinois.
More than 250 native plant species populate Thatcher Woods. In the north, floodplain forest gradually leads to a scenic river bluff. Views open up to colorful summer wildflowers in a prairie on the west side of the river. Some areas flood in the spring and summer, offering expanded feeding grounds to great white egrets, painted turtles and kingfishers, while pileated woodpeckers tap in the trees above.
At the southern end of Thatcher Woods, swamp white, red, white and bur oaks comprise the canopy of an oak savanna. Native grasses and wildflowers such as bloodroot, white trout lily, wild coffee, yellow pimpernel and spring beauty live beneath the trees.
At least 45 bird species are nesting residents in this extensive forest habitat. They include the wood thrush, ovenbird, great crested flycatcher, scarlet tanager, wood duck, Baltimore oriole, broad-winged hawk, and kingfisher. The endangered sharp-shinned hawk, veery and red-shouldered hawk have also been observed as nesting residents in the woods.
---
Volunteer Opportunities
The Thatcher Woods Savanna Restoration Project is a community based organization formed to restore an ecosystem poised on the verge of extinction. Volunteer efforts have been a turning point in restoring the oak savanna to its pre- European settlement state. Join fellow volunteers to relieve the stress in your life while helping to relieve the stress on our natural areas. This opportunity is more appropriate for adults, older than 19 years old. Please bring a water bottle and dress appropriately for the workday.