Following years of active restoration, Theodore Stone Forest offers visitors a chance to view beautiful native plants thriving in dolomite prairie, oak savanna and woodland habitats. Visitors can explore this 142-acre preserve while walking along informal footpaths, or relax with a picnic at one of the two large picnic groves.
On this page:
---
Location & Things to Do
Theodore Stone Forest
Entrance
67th St, east of S La Grange Rd
Hodgkins, IL 60525
Things to Do & Amenities
Parking

Portable Bathroom

No Alcohol (without permit)
Hours
Year-round:
Sunrise to Sunset
Closures & Alerts
---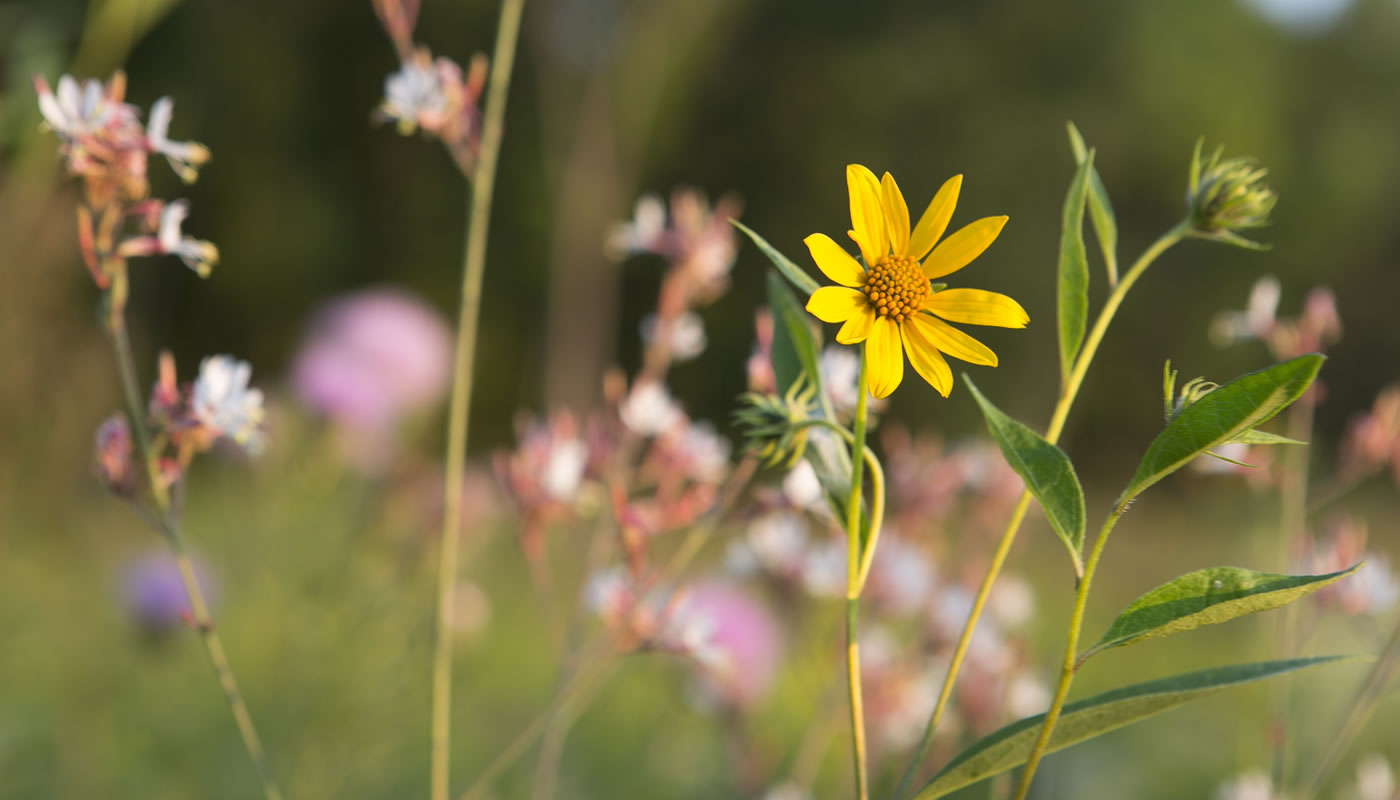 Nature Notes
The northeastern portion of Theodore Stone Forest (also called Ted Stone) supports dolomite prairie, where thin topsoil and exposed bedrock makes it difficult for trees and other big plants to grow. Plants in this part of the preserve include false pennyroyal and short grass that creates a green carpet over the rocks in the summer.
The western prairie and savanna sections of the preserve are home to purple milkweed, sky-blue aster, bitternut hickory, downy wood mint, marsh marigold and rough blazing star, which take turns blooming all through the growing season. In all, more than 180 native plant species can be found throughout the preserve. Small mammals—and the occasional coyote—also make themselves at home at Theodore Stone.
---
Volunteer Opportunities
Join volunteers every Friday or the third Saturday of each month to help restore the rare dolomite prairie and oak/hickory woodlands. Volunteers cut brush, pull weeds and collect seed, depending on the season. All levels of experience are welcome.