On this page:
---
Location & Things to Do
Wolf Road Prairie Nature Preserve
Entrance
31st St, west of Wolf Rd
Cook County, IL 60154
(near Westchester)
Illinois Nature Preserve:
This land is designated as one of the highest quality natural areas in the state by the Illinois Nature Preserves Commission. This status includes increased levels of legal protection and management. Learn more on the
Illinois Nature Preserves Page
.
Hours
Year-round:
Sunrise to Sunset
Closures & Alerts
---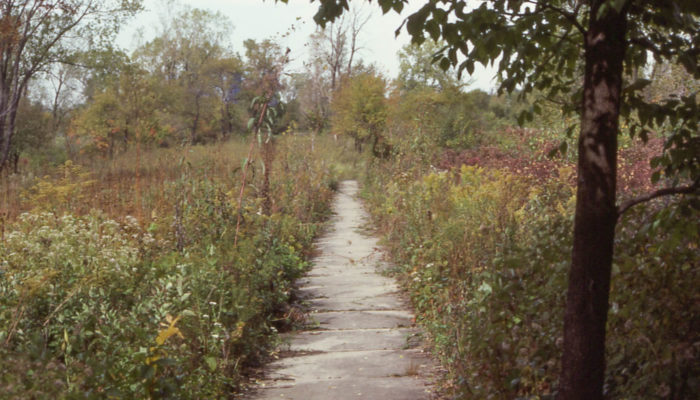 History & Nature Notes
The southern portion of Wolf Road Prairie is crisscrossed with sidewalks—laid for a planned subdivision ended by the Great Depression. When development threatened again in the 1970s, concerned community members formed Save the Prairie Society (STPS) to buy the first parcel of what is now an 82-acre Illinois Nature Preserve managed by the Forest Preserves, STPS, Illinois Department of Natural Resources, Salt Creek Greenway Association and Illinois Nature Preserves Commission.
Wolf Road Prairie contains several native communities, including prairie, savanna and wetland and is home to more than 360 native plant species. The rare remnant black soil prairie features the beautiful blooms of prairie dock, Indian plantain and prairie phlox, thanks to volunteer workdays and larger restoration projects that battle invasive species and collect and disperse seeds from the site's native plants.
---
Volunteer Opportunities
Join the Save the Prairie Society at restoration workdays. Training, tools, and supplies provided.