The Major Taylor Trail runs from Dan Ryan Woods south to Whistler Woods and includes paved segments, off-street paved segments managed by the Chicago Park District, and on-street segments.
On this page:
---
Overview & Maps
Major Taylor Trail
Location: Chicago & Riverdale
Surface
Paved
Estimated Total Length
8.1 miles
Hours
Year-round:
Sunrise to Sunset
Closures & Alerts
---
---
Trail Access
Access the Major Taylor Trail at any of these locations (ordered from North to South). Check out the trail maps above to find on-street or bikeway access points.
---
---
---
---
---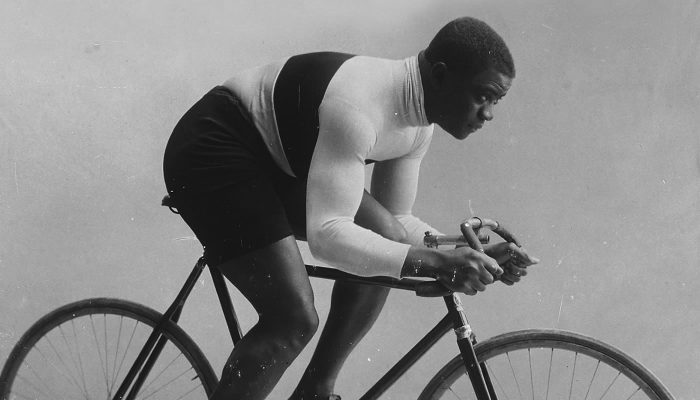 About Marshall "Major" Taylor
The Major Taylor Trail is named for Marshall "Major" Taylor, who was an African-American bicycle racer and civil rights advocate. Taylor, born in Indianapolis in 1878, began building his skills as a cyclist at a young age while delivering newspapers and later performing bicycle tricks at a local bike shop. While Taylor performed the bicycle tricks, he wore a soldier's uniform, which resulted in his nickname "Major."
In addition to being a skilled performer, Major Taylor proved to be a dominant racer, as well. According to Andrew Ritchie's "Major Taylor: The Extraordinary Career of a Champion Bicycle Racer," Taylor was one of the first African-American athletes to become a world champion in any sport. He was known for many years as the fastest bicycle rider in the world.
Sources:
"Major Taylor: The Extraordinary Career of a Champion Bicycle Racer" – Andrew Richie (The Johns Hopkins University Press, 1996)
"Who is Major Taylor?" – Major Taylor Cycling Club of Chicago