The Forest Preserves boasts a large network of volunteers doing incredible work all across the County like restoring habitat, monitoring plant and animal populations, patrolling our trails, supporting special events and so much more. Though many volunteers fly solo, like Trail Watch volunteers, or work in small groups, like stewardship volunteers, each individual belongs to this larger, like-minded community of people who love nature and care for the Preserves.
---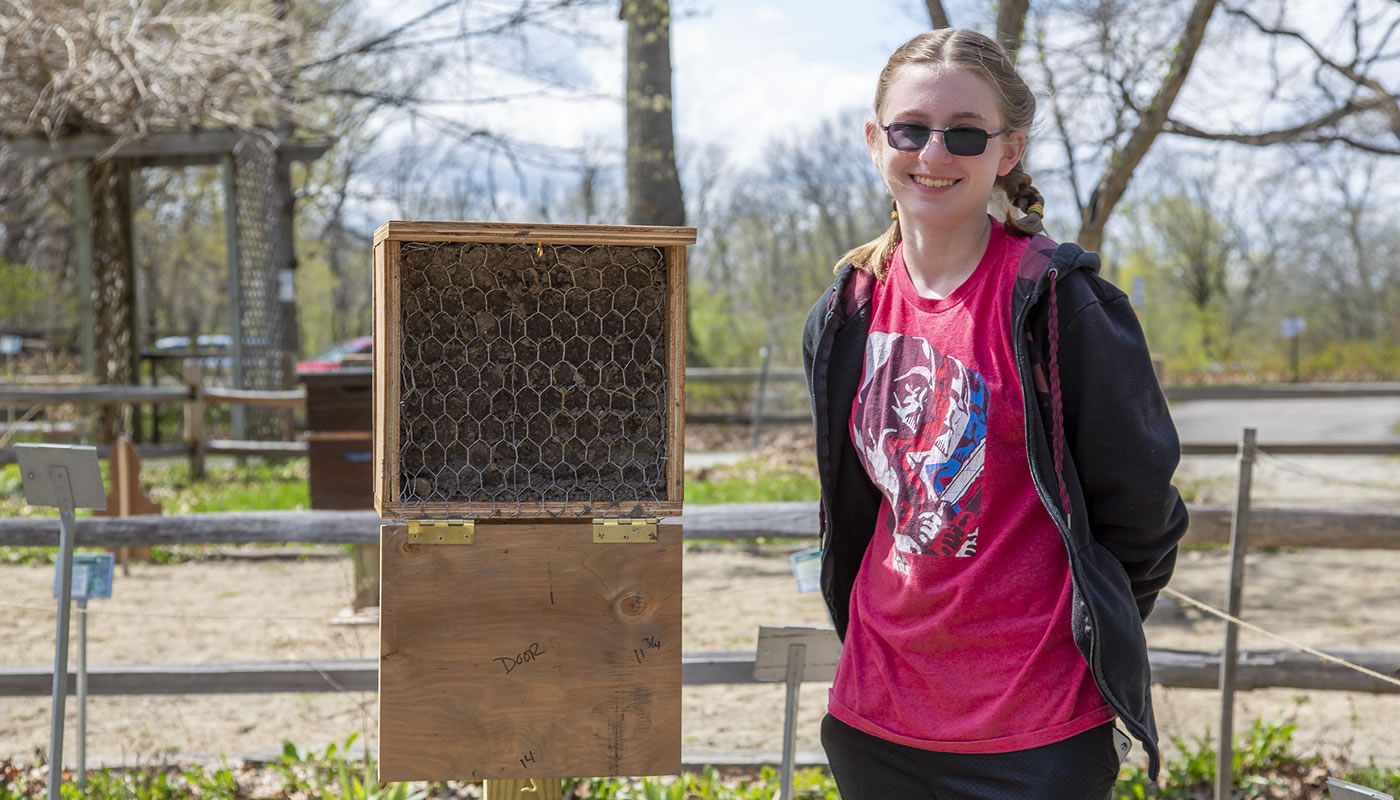 Madeline Painter
"I am in eighth grade and have been involved in scouting since 2019. I'm pursuing an award called the Distinguished Conservation Service Award. I am trying to get the silver honor which requires four projects. You also have to earn different merit badges specifically in nature and conservation and be a certain rank. I'm working on two projects here at River Trail Nature Center. One project is creating bee habitat. We built and installed two types of bee houses. Four are made of cedar with holes drilled into them for carpenter and sweat bees. The other four are loam, a mixture of sand and soil, for plasterer bees. These bee houses are located in River Trail's pollinator garden and are meant to encourage native bees to be near native plants that are good for them. The other project is a rain garden. We've constructed most of it, and just have some native plant plugs that need to go in later in May. The rain garden will absorb and clean rainwater runoff from the nature center parking lot. We have signs to put out in front of both the rain garden and bee houses so people can learn about them.
"For each of these projects, the first step was research. I had to find what plants were best for the rain garden and what designs would be ideal for protecting bees. From there I got to designing. I've worked with about 30 volunteers on these projects, a lot of them from Science Olympiads or math teams at school because I think it's important to take people's S.T.E.M. knowledge and apply it to conservation.
"In this process I've learned that I really enjoy sharing my interests with others. I think it's important to take people's natural curiosities about the world and in the context of conservation, channel that into a curiosity about the natural world. I've discovered that I am a really capable leader and teacher, and I really enjoy that."
---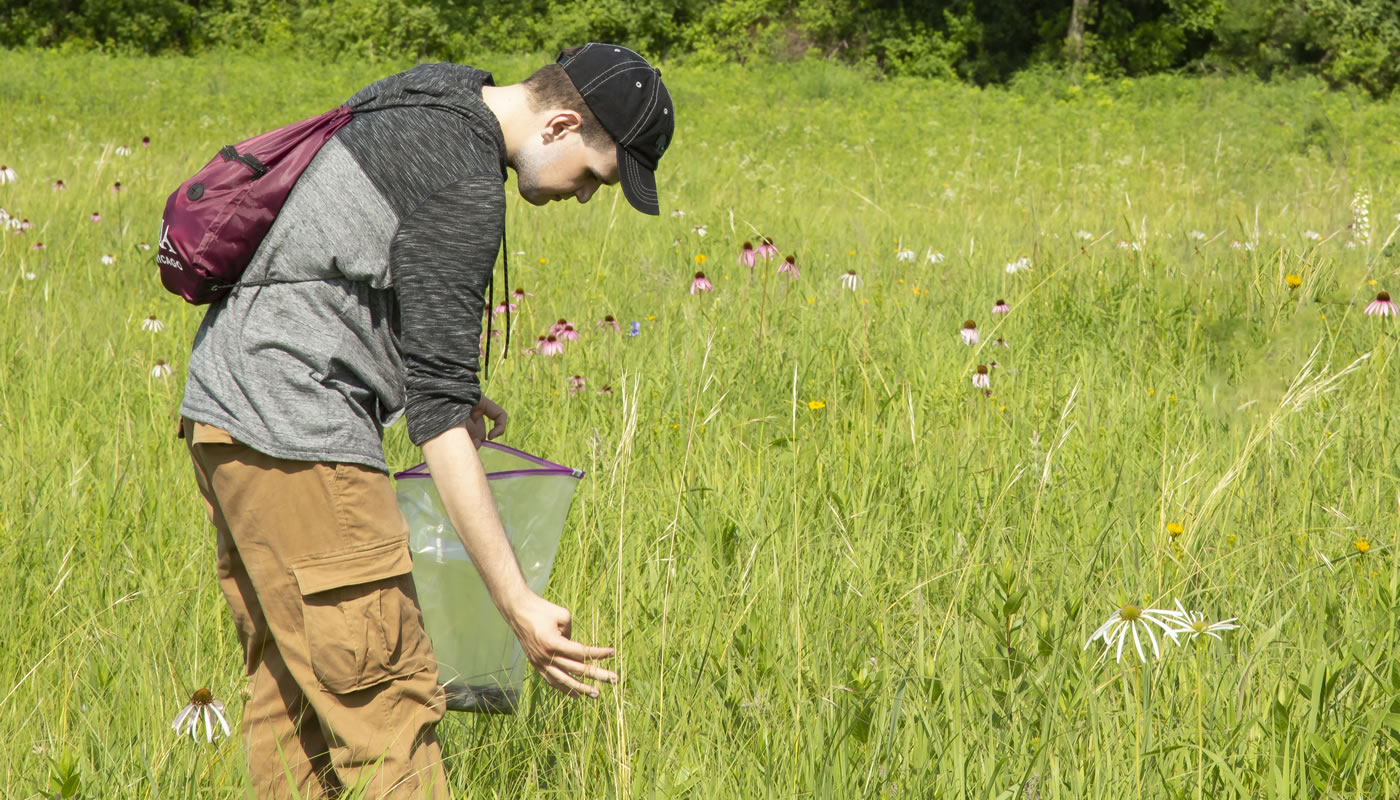 Stepehn Matz
"I am an Environmental Science major at Loyola University so I'm looking to get some experience before I graduate. I'm hoping that between volunteering with the Forest Preserves and a couple other opportunities, I'll be able to find something I can really dedicate myself to. I'm learning a lot about different invasive species, native plants, and about the work the volunteers have done in the past. It's nice to see the fruits of their labor from 30 years ago and what some of the work I'm doing today could look like.
"I attended a forest restoration workday for Earth Day and that was probably my favorite. I was removing buckthorn, some types of rosebushes and honeysuckle. It was fun to chop some invasive species down and then sit around a fire. Restoration work is for pretty much anybody of any skill level, and the leaders here will definitely help you. It's a great way to learn something new and experience nature. If you're interested in getting involved, just go for it."
---
Inspired by the photo blog Humans of New York, Kris DaPra and Joanna Huyck of the Volunteer Resources team will be working together to introduce you to your fellow volunteers. You'll get to know the names and faces of the people (like you) without whom the preserves could simply not exist. We hope that you'll enjoy this ongoing project, and we look forward to interviewing YOU at an upcoming workday, on your monitoring route, during your Trail Watch patrol or anywhere else you make a difference. Thank you for being a volunteer!