The Forest Preserves boasts a large network of volunteers doing incredible work all across the County like restoring habitat, monitoring plant and animal populations, patrolling our trails, supporting special events and so much more. Though many volunteers fly solo, like Trail Watch volunteers, or work in small groups, like stewardship volunteers, each individual belongs to this larger, like-minded community of people who love nature and care for the Preserves.
---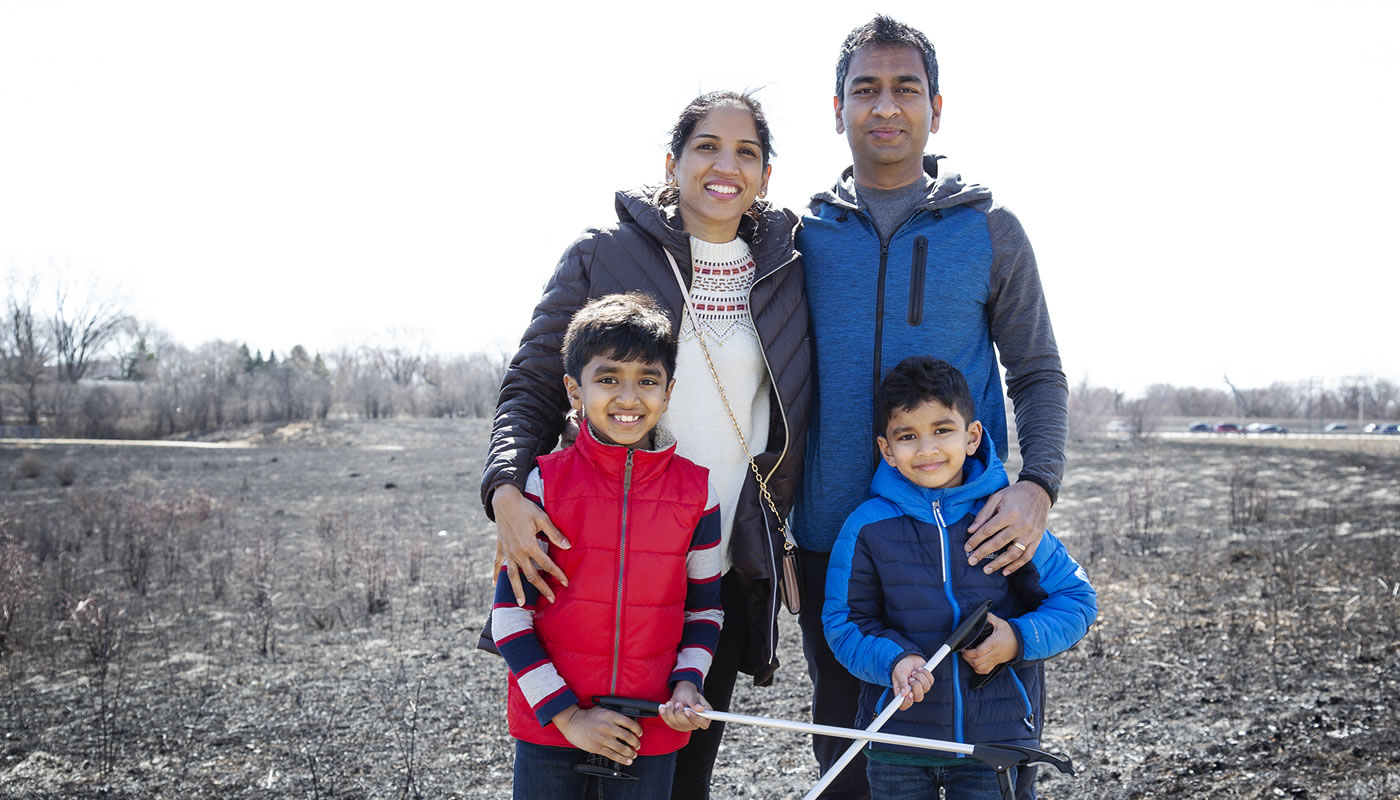 Rimmalapudi Family
Venkat: We've lived in Chicagoland for about 20 years, so we're very familiar with the forest preserves. Occasionally we'd see volunteers working which prompted me to look at your website for ways to get involved, and that's when I found the Adopt-a-Site program. We want to be good examples for our kids as they grow up, and for them to understand what it means to be responsible. My older son just recently joined Cub Scouts and volunteering is part of being a good scout. He is more enthusiastic about these activities when we do them together as a family.
Revathy: It's also about teaching them what is best for the earth, cultivating good habits and teaching them the importance of giving back to the community. Plus, they love being out in nature. There's so much to explore out here and I think it's just the best way to learn.
V: Being outdoors is really important for kids. It's easy to put them in front of a screen, and maybe that's fine for the 4 months where we have challenging weather, but then we have 8 months where I think we should be outside as much as possible doing something hands-on.
R: When the boys are older, I want them to remember the good times we had here, and to pass on good habits to the next generation. The environment is a common thing that every community shares, so it's important that they see their role in caring for it.
V: I said to my boys this morning, 'If nobody cleans up, the trash will pile up. What do you think about that?' and they said, 'That's not good because there will be raccoons all over the place!'
---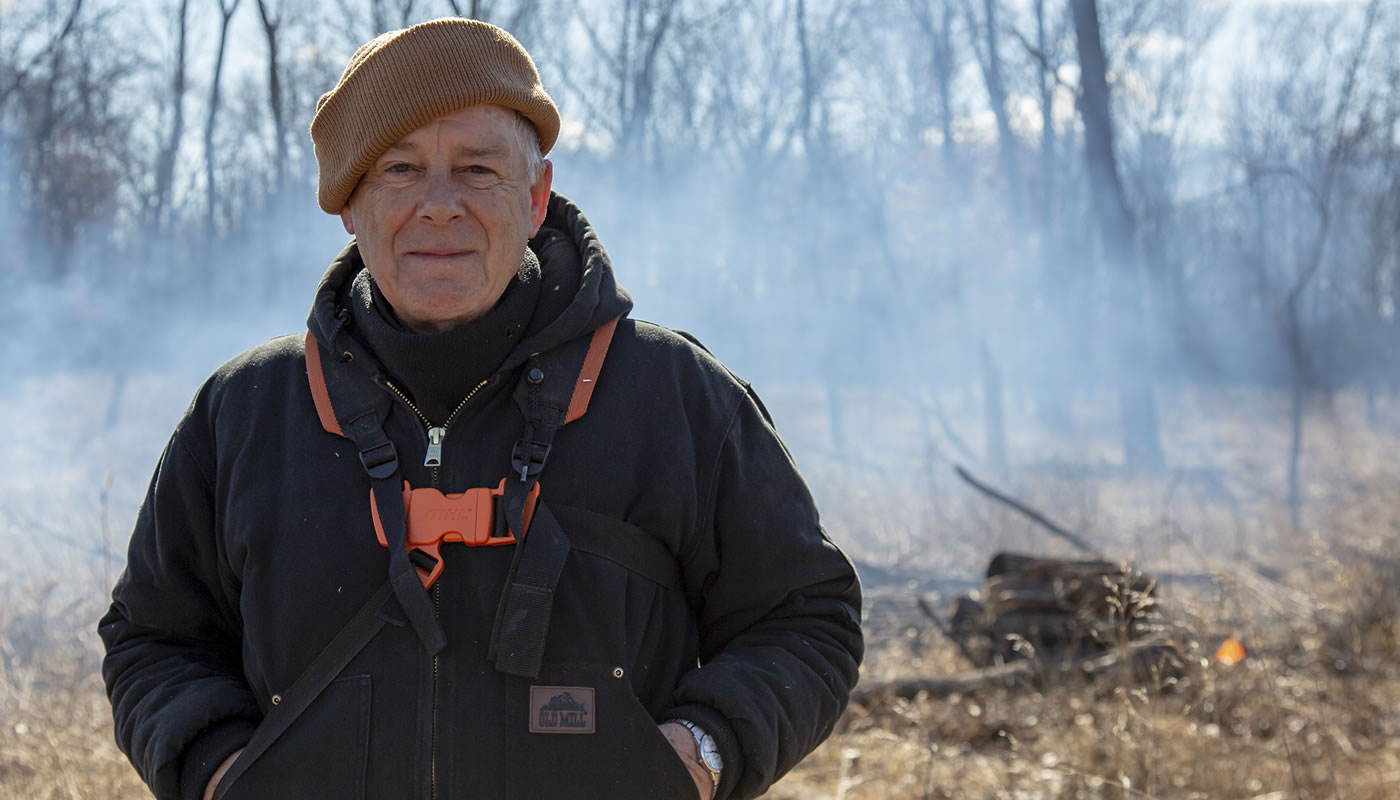 Dennis Kankowske
"One day while I was out jogging in the preserves, I saw some people cleaning up the woods and thought, 'I'd like to do something like that'. I've been to numerous sites over the years—Ted Stone, Arie Crown, Sundown Meadow, McCormick, Brookfield, Beaubien, Spears—and now I'm a workday leader at Sundown Meadow. We have a very dedicated, experienced group. We get a lot done but also have fun, mostly around meals. Today I think we might be having corned beef and cabbage. We don't mess around. No tea and crumpets for us.
"At our site you have your younger people and your older people, and you can move around at a slower pace if you need to. We welcome the help. Come out and get some exercise. It's a benefit to your health and to the health of the environment. You just need to have a willing spirit to get outdoors and meet new people. We'll run out of work one day and it'll just be maintenance, which isn't bad either."
---
Inspired by the photo blog Humans of New York, Kris DaPra and Joanna Huyck of the Volunteer Resources team will be working together to introduce you to your fellow volunteers. You'll get to know the names and faces of the people (like you) without whom the preserves could simply not exist. We hope that you'll enjoy this ongoing project, and we look forward to interviewing YOU at an upcoming workday, on your monitoring route, during your Trail Watch patrol or anywhere else you make a difference. Thank you for being a volunteer!