The Forest Preserves boasts a large network of volunteers doing incredible work all across the County like restoring habitat, monitoring plant and animal populations, patrolling our trails, supporting special events and so much more. Though many volunteers fly solo, like Trail Watch volunteers, or work in small groups, like stewardship volunteers, each individual belongs to this larger, like-minded community of people who love nature and care for the Preserves.
The Chicago Conservation Leadership Corps is a partnership program coordinated by the Student Conservation Association, Friends of the Forest Preserves, and the Forest Preserves of Cook County, with generous support from the Forest Preserve Foundation and others.
---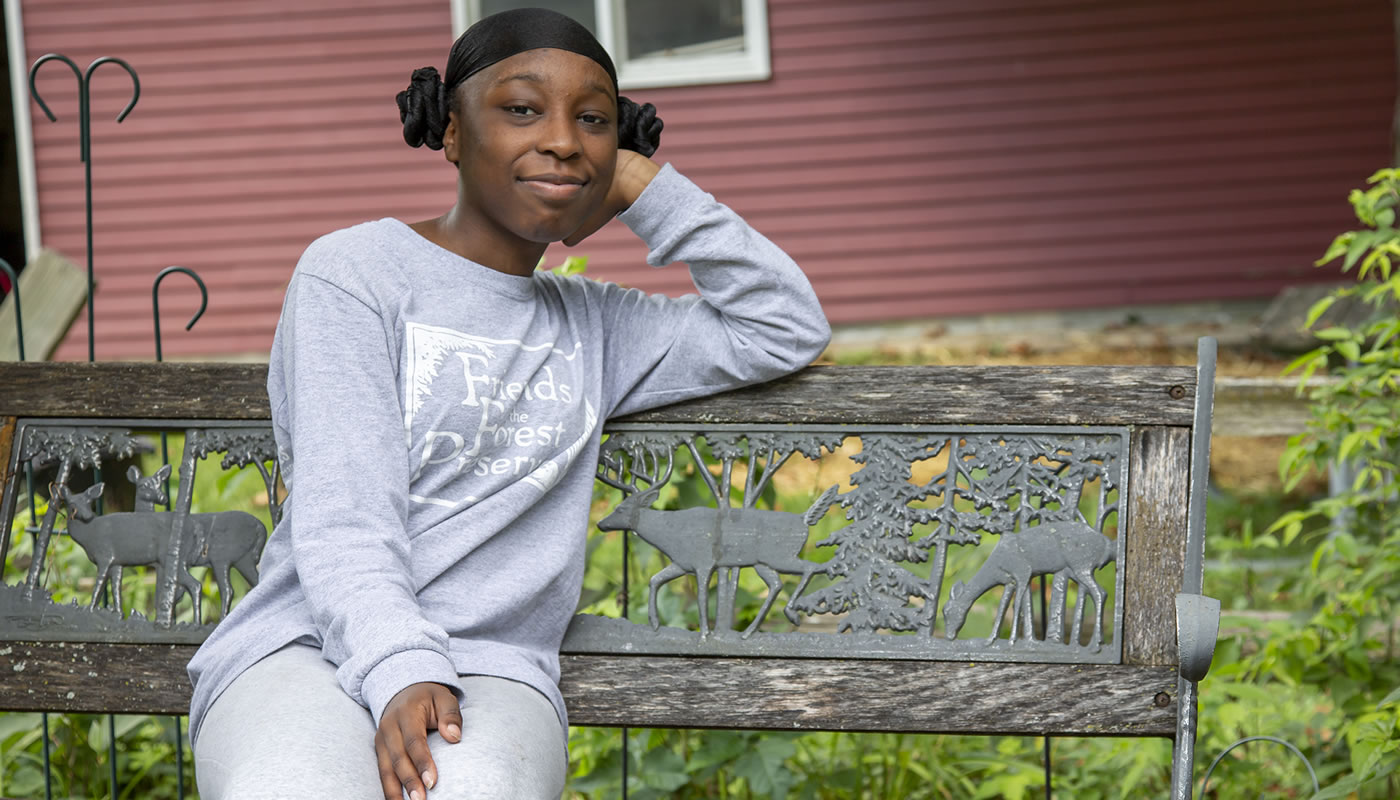 Aiden Foster
"I thought this opportunity would be good for me because it would get me out of the city, in nature and off my phone. I learned that I'm significantly calmer when I'm surrounded by nature. At school and generally in life I'm all stressed out; but here I'm just in the moment and it's nice. Before, I feel like people had all these expectations of me and that stress built up. I'd have panic attacks, anxiety attacks. I was nervous to come here because I missed the first day and thought everyone probably already made friends, but everybody was welcoming. Everybody has each other's backs and we're all in this together.
"The Earth probably sees us as a virus, but it's housing us. We should probably protect the place that's giving us a home. People always say they want to help the world. Well, this is one way to do it. You might not think you're doing much but you're part of a bigger thing.
"I want to go on to study animal science in college. I watch a lot of YouTube channels where people go around the world studying marine life, the Sahara or the rain forest. I want to be one of those people who can point out an animal and tell you about it. I want to be all cool like that."
---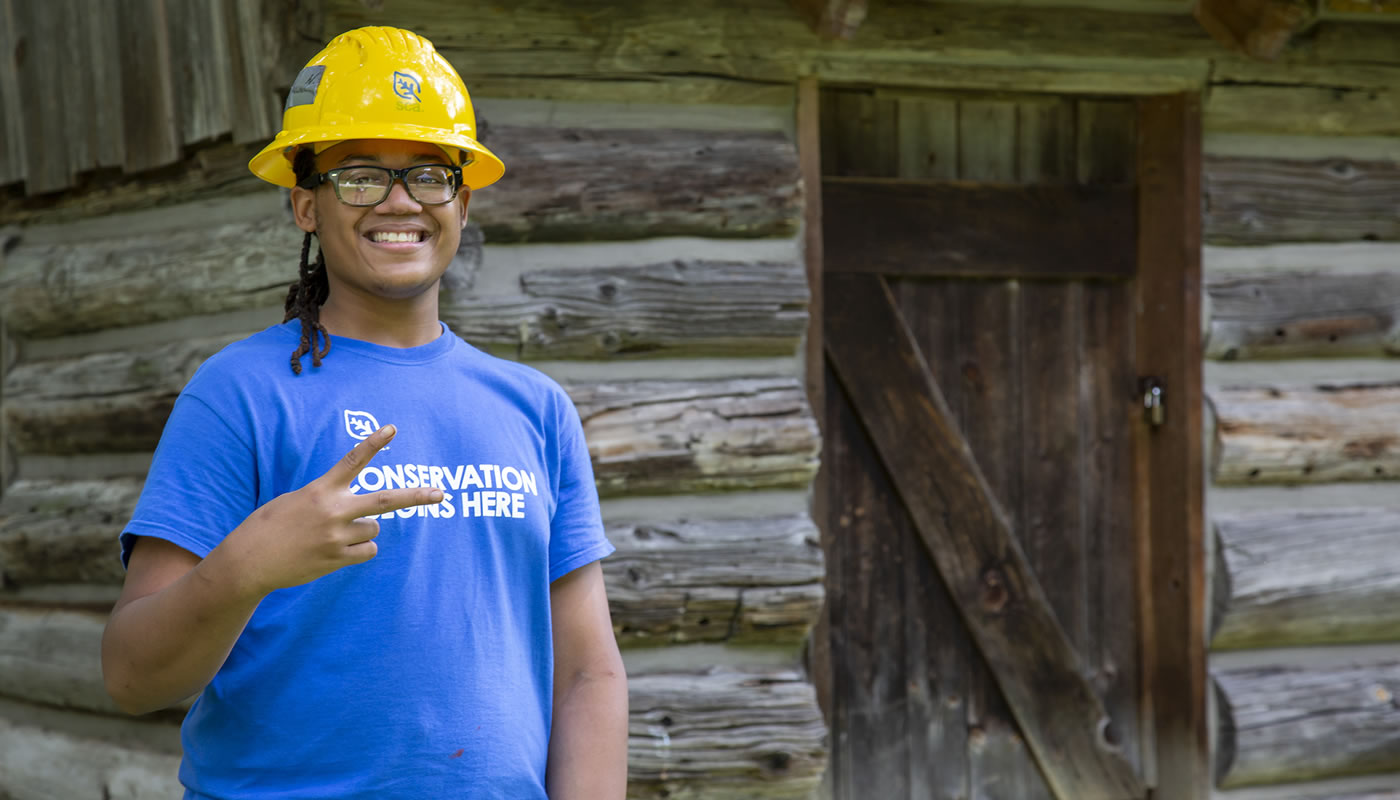 Hassan Williams
"My school, Brooks College Prep, sends out emails about job opportunities and I took it upon myself to apply for this position with SCA. It's been a great experience because not only do I enjoy interacting with people and not being so disconnected, but I also love learning about the past. There were native people here and we get to examine the effects of colonialism, like the introduction of invasive plants from Europe. Through this work we get to rewind back and fix some of what's happened.
"A lot of what I've known about myself already, has been reinforced through SCA. I keep finding myself being put into leadership positions so I guess you could say I'm a natural-born leader of some sort. Of course, being in a leadership position has its ups and downs. The most challenging thing I've encountered is dealing with all the different personalities. You have people who are outgoing, but you also have introverts. I've had to become sort of a humanitarian, finding out how people feel and what makes them comfortable. Leadership can be exhausting but it's something I want to take on because it's a challenge. And I love challenges."
---
Inspired by the photo blog Humans of New York, Kris DaPra and Joanna Huyck of the Volunteer Resources team will be working together to introduce you to your fellow volunteers. You'll get to know the names and faces of the people (like you) without whom the preserves could simply not exist. We hope that you'll enjoy this ongoing project, and we look forward to interviewing YOU at an upcoming workday, on your monitoring route, during your Trail Watch patrol or anywhere else you make a difference. Thank you for being a volunteer!