The Forest Preserves boasts a large network of volunteers doing incredible work all across the County like restoring habitat, monitoring plant and animal populations, patrolling our trails, supporting special events and so much more. Though many volunteers fly solo, like Trail Watch volunteers, or work in small groups, like stewardship volunteers, each individual belongs to this larger, like-minded community of people who love nature and care for the Preserves.
---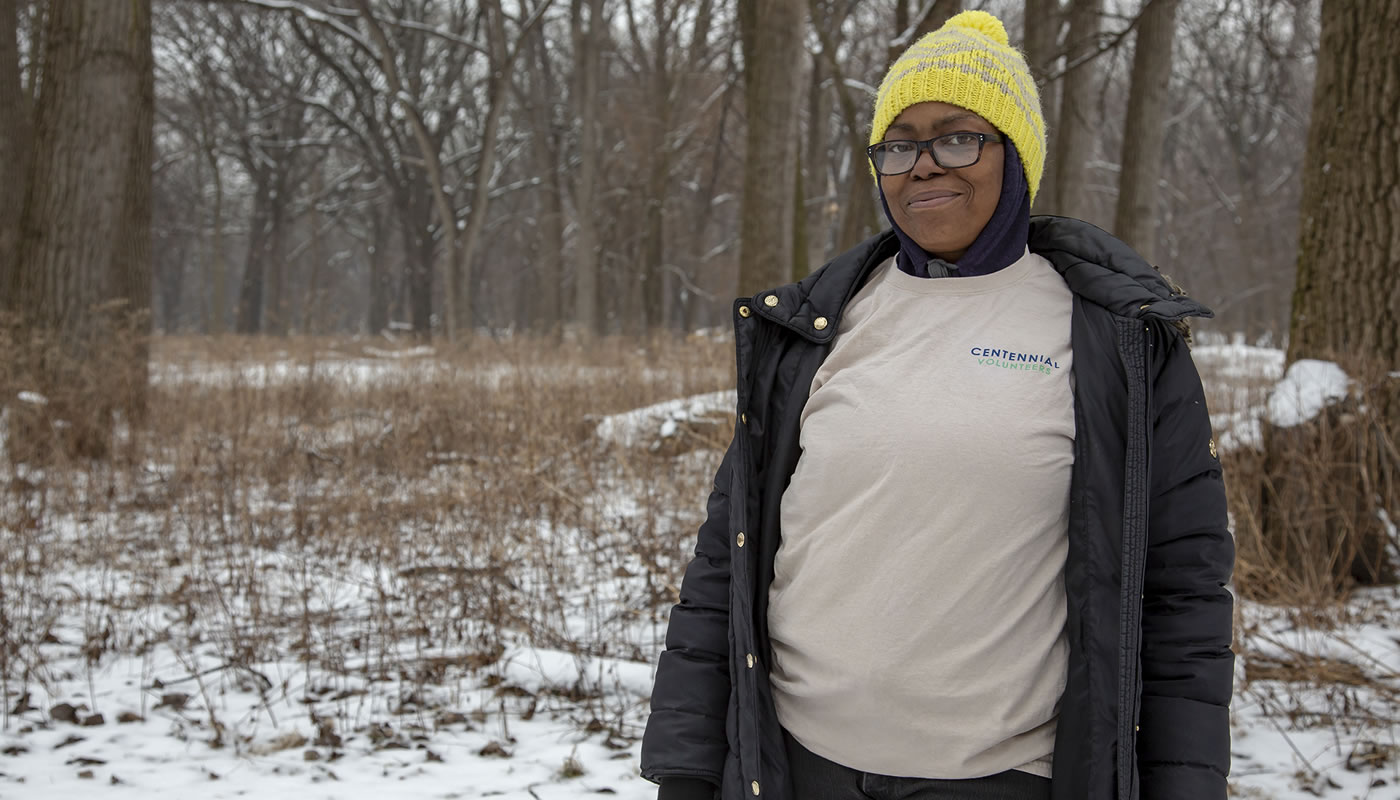 Fatimah Al-Nurridin
"I first got involved with the Forest Preserves through the Riverdale Tree Buddies program through Openlands. I was taking care of my grandparents with dementia and Alzheimer's at the time. Family engagements were very stressful so I kind of used the forest preserves as a mental health break and it just clicked for me. I started bringing my nieces and nephews along to explore because I have that background teaching and sharing information, and I wanted them to know their local nature. I also completed the frog monitor training and joined Trail Watch. I get excited just talking about it!
"Living in the Calumet region, we call it the 'Wild Wild'. There's a lot of difficulty in this area but we are family. I always tell people to come on out and try nature. Get involved. There is so much precious nature and history here that we need to preserve. Be one of the warriors. Protect our legacy, our history and the forest preserves."
---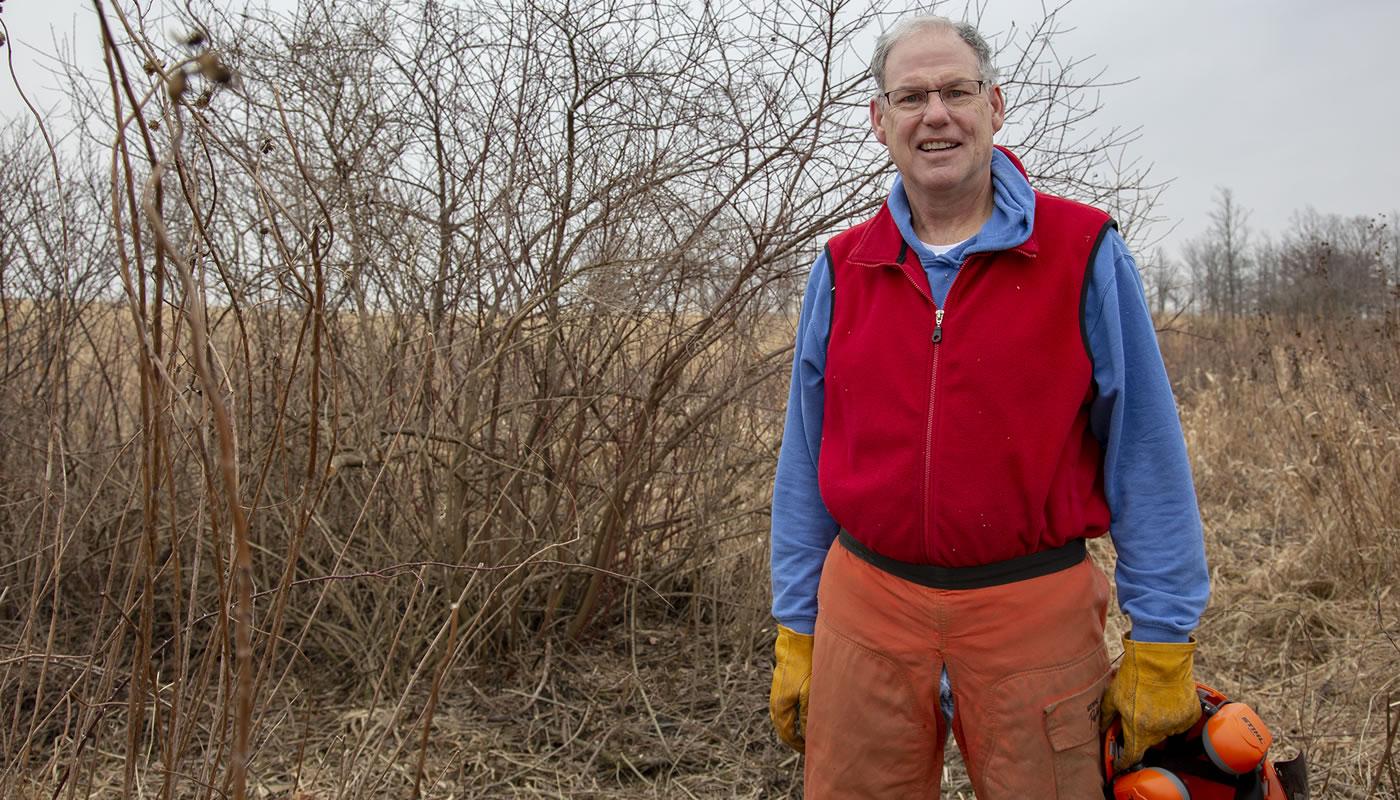 Jim Carberry
"About 12 years ago I saw people cutting down seemingly healthy trees at Orland Grassland. They had an outreach program and I went up and asked why they were doing it. They explained that tree removal was necessary to develop the prairie and they were looking for volunteers. Since I was searching for a volunteer activity at the time, I thought I would try it.
"Now I'm a chainsawyer and I have an herbicide license. I've been to the prescribed burn class, brush pile burn class and I've taken invasive species. It's a great opportunity to keep learning. And, the work we do is year round with activities changing throughout the seasons. When I'm out here, I just think about the activity at hand and the rest of the world can just melt away. At the end of a workday you're tired but you know you did something worthwhile.
"We all have to set our priorities and look at what we value. Hopefully those are the things you can make time for. For me, one of those things is restoration. There are so many native plants and birds that are just disappearing and if people don't step in, if they don't care, if they don't value those kinds of things, they will disappear. It's a sad reality."
---
Inspired by the photo blog Humans of New York, Kris DaPra and Joanna Huyck of the Volunteer Resources team will be working together to introduce you to your fellow volunteers. You'll get to know the names and faces of the people (like you) without whom the preserves could simply not exist. We hope that you'll enjoy this ongoing project, and we look forward to interviewing YOU at an upcoming workday, on your monitoring route, during your Trail Watch patrol or anywhere else you make a difference. Thank you for being a volunteer!