The Forest Preserves boasts a large network of volunteers doing incredible work all across the County like restoring habitat, monitoring plant and animal populations, patrolling our trails, supporting special events and so much more. Though many volunteers fly solo, like Trail Watch volunteers, or work in small groups, like stewardship volunteers, each individual belongs to this larger, like-minded community of people who love nature and care for the Preserves.
---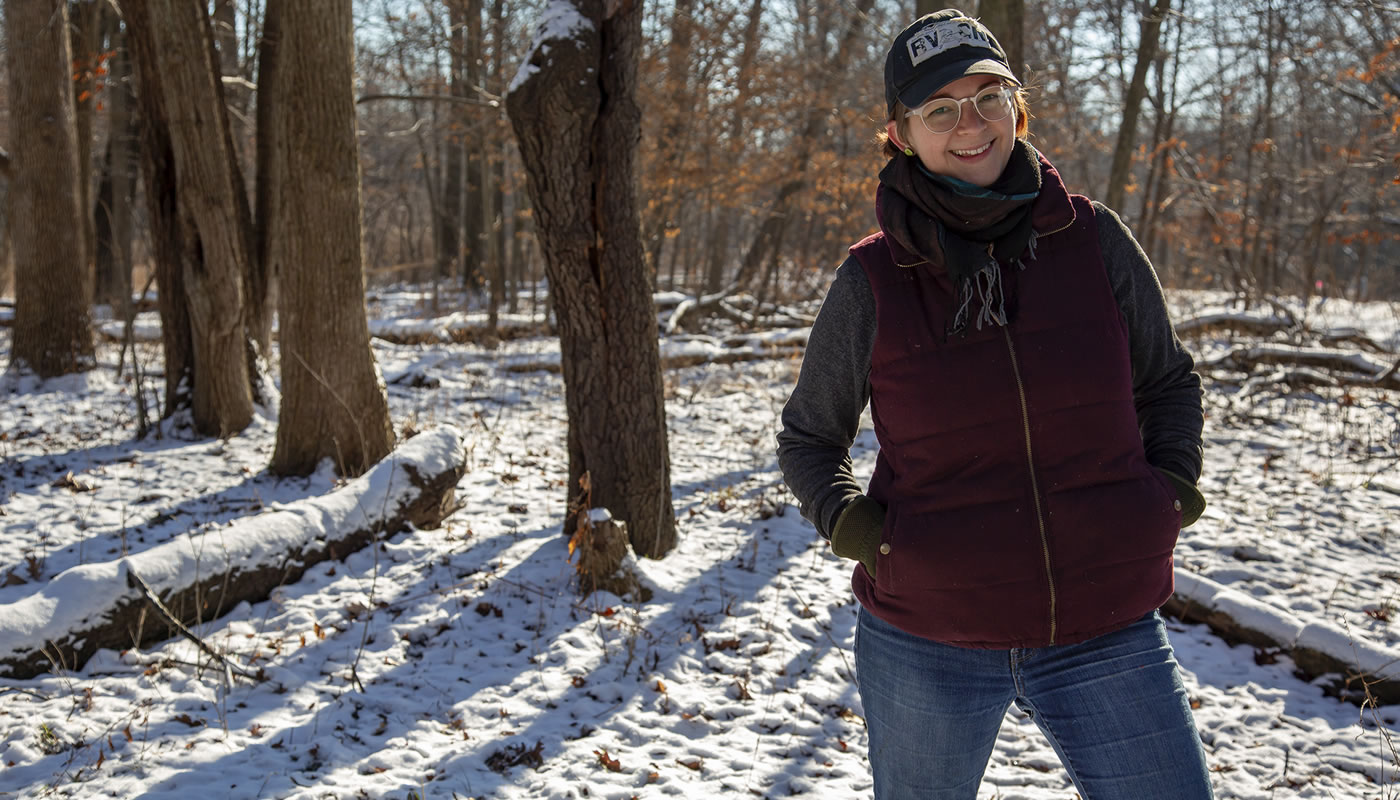 Sarah Symmonds
"I found you guys online on a Reddit forum about Chicago, of all places. Somebody on the forum volunteers here and was talking it up. I looked into it and it sounded great. I hadn't worked outdoors in a long time. It's fun. It's definitely a lot of hard work, but now that the fire's going it feels pretty good over there. One of the guys was showing me the difference between the buds in the basswoods versus the oak trees because I'm totally unfamiliar with Chicago ecology so that was pretty cool."
---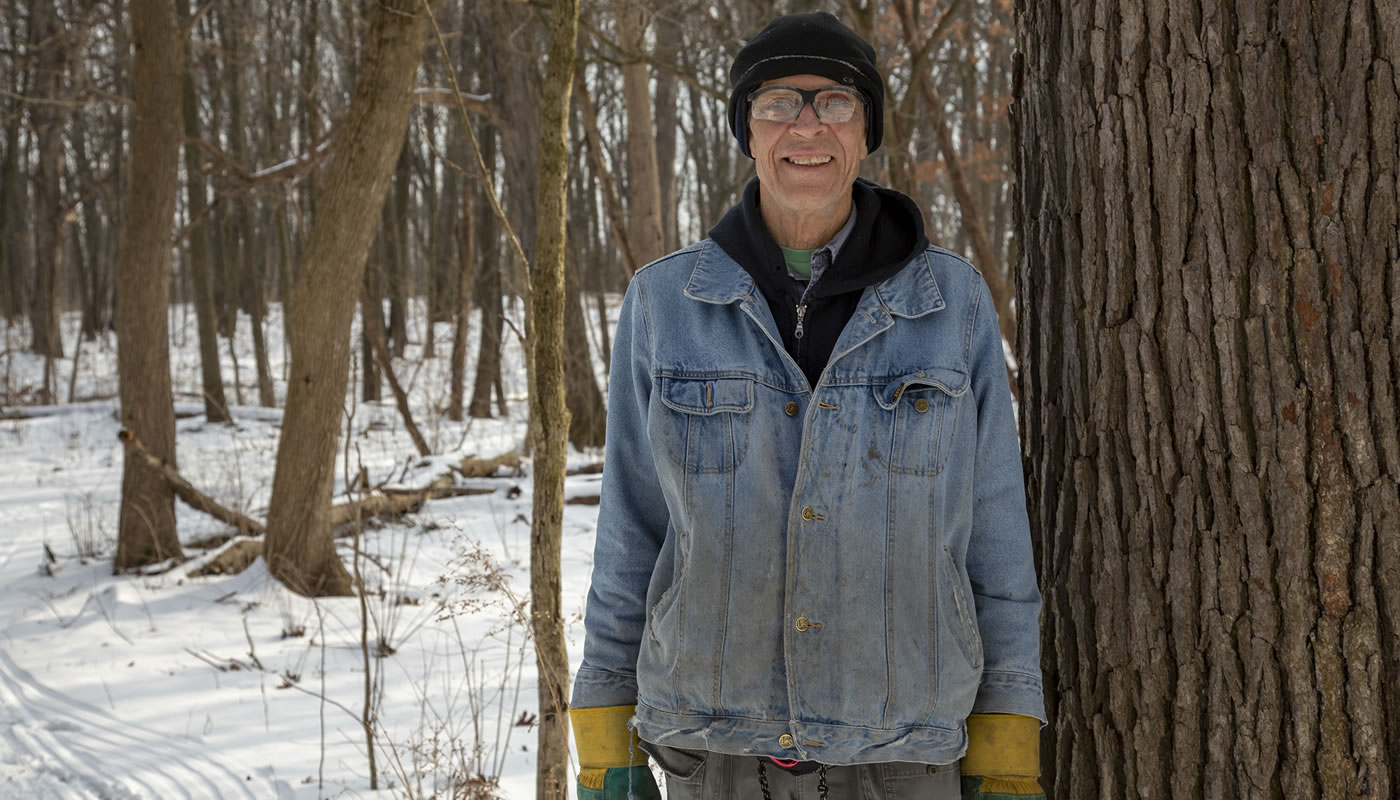 Jan Pietrzak
"My involvement has a lot to do with Roger Keller who was our Regional Steward. He was doing everything for the Palos Restoration Project. In 2013 he had a heart attack and had to pull back. So, I started taking on some responsibilities like the weekly email, a new website, and the Facebook page. I was already helping Roger with parties, and when he passed away in 2015, my wife and I took that over, too. It just evolved and now I'm a Workday Leader.
"Palos is the prettiest and has the greatest terrain. We've got huge spaces that need a lot of work, and a lot of land that we haven't gotten to yet. There's opportunity out here, especially for people looking for leadership roles because we do need Stewards and Workday Leaders. And, they let us cut and burn things here, how can you not like that?"
---
Inspired by the photo blog Humans of New York, Kris DaPra and Joanna Huyck of the Volunteer Resources team will be working together to introduce you to your fellow volunteers. You'll get to know the names and faces of the people (like you) without whom the preserves could simply not exist. We hope that you'll enjoy this ongoing project, and we look forward to interviewing YOU at an upcoming workday, on your monitoring route, during your Trail Watch patrol or anywhere else you make a difference. Thank you for being a volunteer!