The Forest Preserves boasts a large network of volunteers doing incredible work all across the County like restoring habitat, monitoring plant and animal populations, patrolling our trails, supporting special events and so much more. Though many volunteers fly solo, like Trail Watch volunteers, or work in small groups, like stewardship volunteers, each individual belongs to this larger, like-minded community of people who love nature and care for the Preserves.
---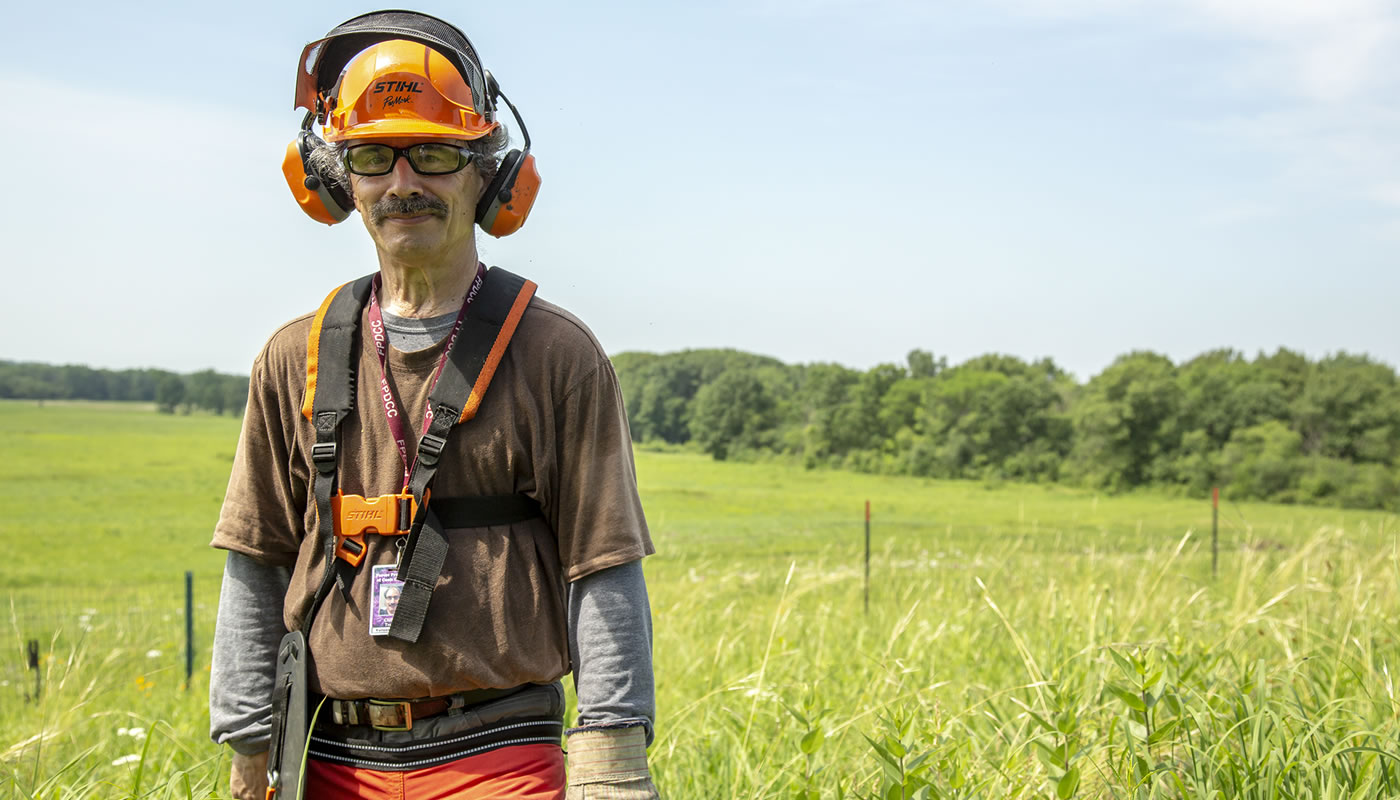 Cliff Trahan
"I grew up out by Midway airport where I would walk out the back door of our house and into miles of empty space, looking for bird eggs and spiders. I guess that love of nature just stuck with me, and my wife and I have been volunteering now for over 13 years. Today I'm brush cutting, but I also monitor butterflies, dragonflies, and bees. I just love the whole ecosystem.
"A lot of this looks pretty now, but last year there was Dogwood everywhere shading everything out. Once it's removed and that sun gets in there, the next season you wouldn't even know it was there. You'll start to see Spiderwort, Penstemon, Monarda, Panicum, and even Pale-spiked Lobelia which is a fairly uncommon plant, and we've got a lot at Poplar Creek.

"But I'm worried. It's going to get warmer and drier in our region and I don't know if in 30 or 40 years, the climate's going to be right for all this. We're taking a risk in doing this work. Collectively, the human race is not doing enough to combat climate change, but we can start small! If you like being out in nature and you've got time, find a forest preserve close to home. There's a lot of work to do in the 70,000 acres of forest preserves and there aren't enough people to do it. We always need more people."
---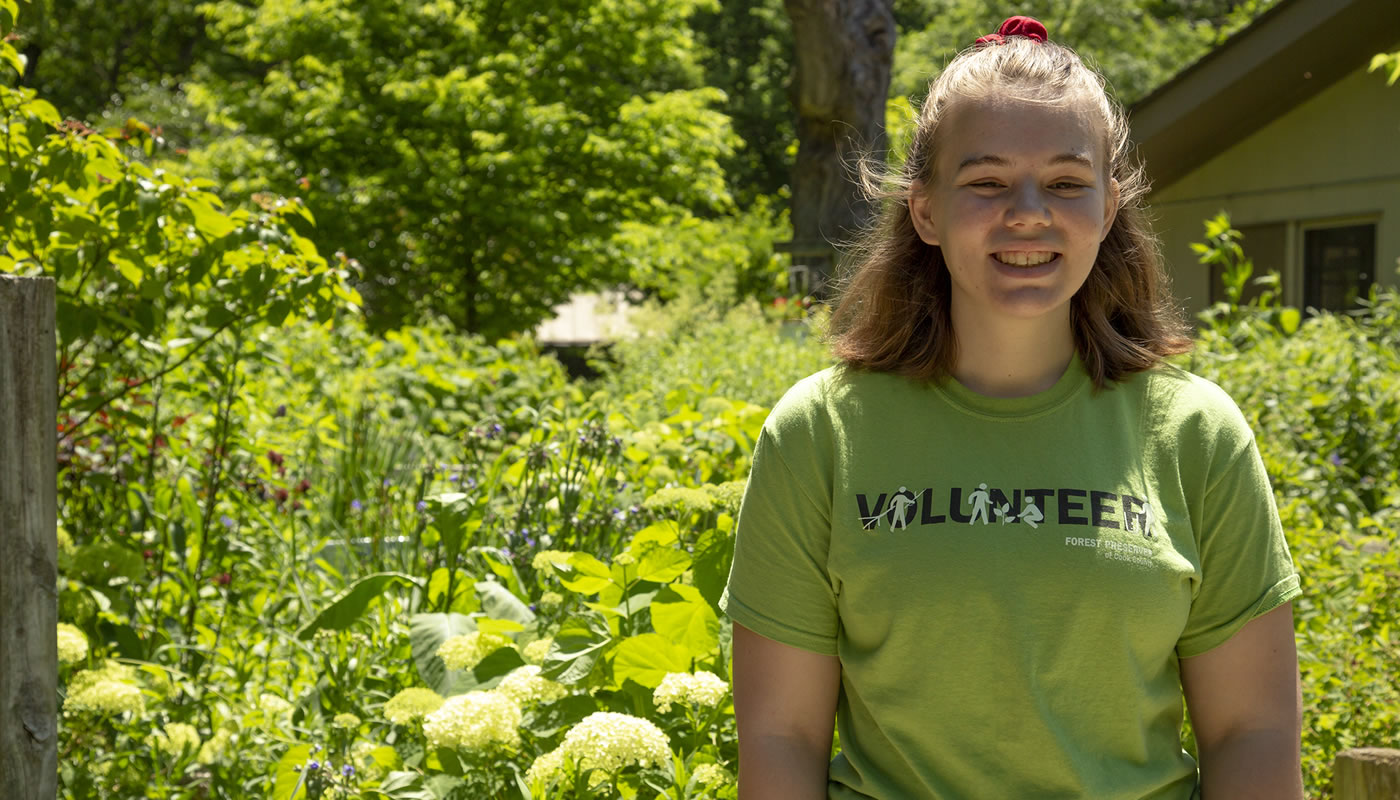 Rachel Ebbert
"There's a program through my school district that sets students up with internships, which is how I got connected with River Trail Nature Center. I've been here for a couple weeks, helping with basic animal care, and special programs. Everyone at River Trail has been really friendly and the schedule is very flexible.
"I'm going into my senior year of high school and will probably go on to study chemistry or environmental science in college. I really liked my chemistry class last year and I've always been interested in environmental conservation, so I want to find a way to do something with both. For now, I'm looking forward to getting better at interacting with the public and the visitors who come through here because I think that being able to talk to people about conservation is important. We're only going to see more environmental ramifications in the future, so people should be knowledgeable about it."
---
Inspired by the photo blog Humans of New York, Kris DaPra and Joanna Huyck of the Volunteer Resources team will be working together to introduce you to your fellow volunteers. You'll get to know the names and faces of the people (like you) without whom the preserves could simply not exist. We hope that you'll enjoy this ongoing project, and we look forward to interviewing YOU at an upcoming workday, on your monitoring route, during your Trail Watch patrol or anywhere else you make a difference. Thank you for being a volunteer!