The Forest Preserves boasts a large network of volunteers doing incredible work all across the County like restoring habitat, monitoring plant and animal populations, patrolling our trails, supporting special events and so much more. Though many volunteers fly solo, like Trail Watch volunteers, or work in small groups, like stewardship volunteers, each individual belongs to this larger, like-minded community of people who love nature and care for the Preserves.
---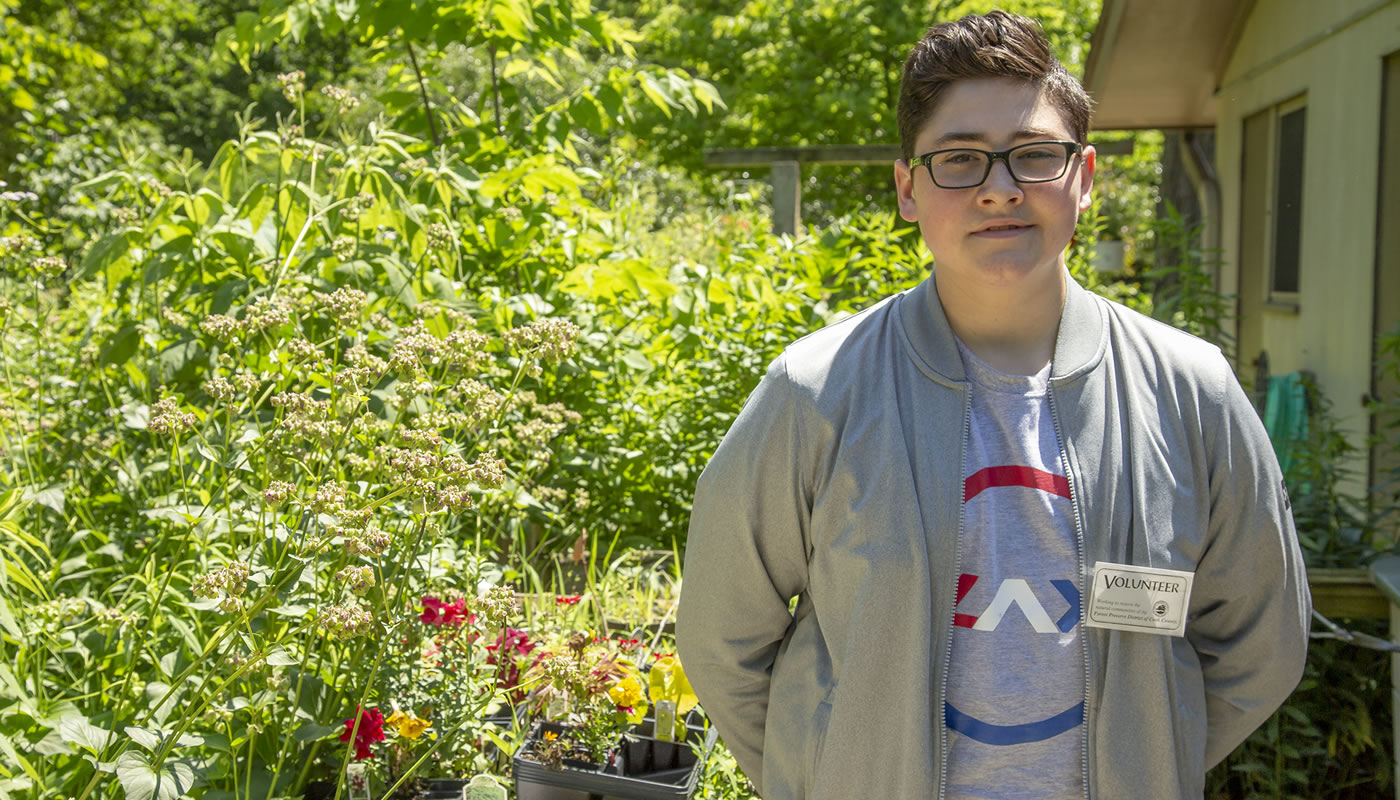 Joey Cozzi
"I've always had pets—dogs, lizards, turtles, snakes, just everything. I love animals and have wanted to work with them forever. As for wildlife, I really like the American kestrel but all the birds of prey are really cool.
"I used to come to River Trail Nature Center with friends and cousins growing up. I've always known this place and when I found out that you can volunteer here, I was really excited because it's familiar and I know my way around. I'm going to be a junior at Buffalo Grove High School and this is an internship for college credit which is great because I want to go on to study animal care.
"My supervisors give me tasks whether it's cleaning, weeding, or animal care inside and outdoors. Recently, we've been focusing on the butterflies and caterpillars. Interns help wherever we're needed. We're getting exposure in the environmental field and learning a lot."
---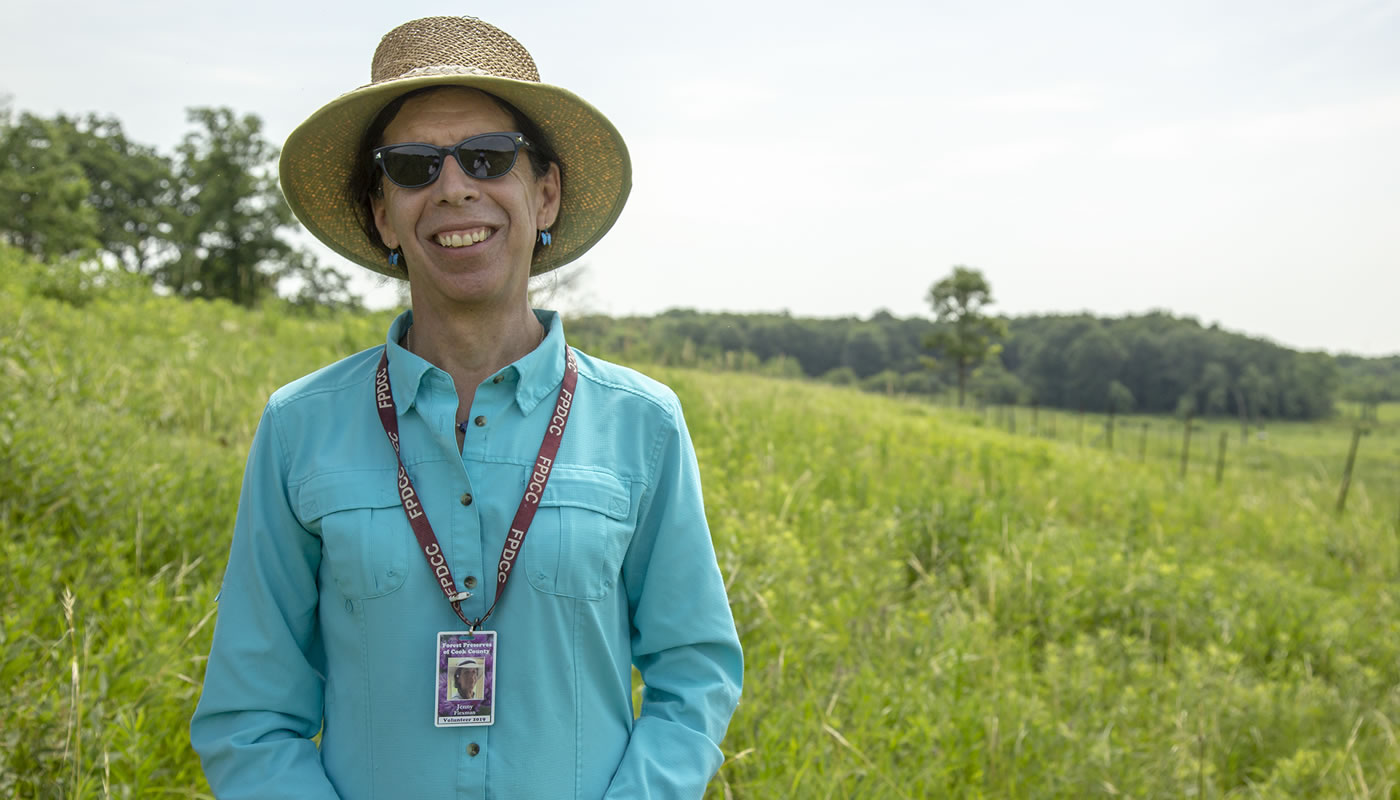 Jenny Flexman
"Thirty years ago I called up the Nature Conservancy and asked if they needed help with anything and they directed me to volunteering with the Forest Preserves of Cook County. I always wanted to help the world and this is the way I do it. Through restoration.
"Poplar Creek is a really wonderful site. The gravel hill prairie is probably the most unique because the gravel is left by the glaciers. The vegetation is what's been growing here for 10,000 years and was never plowed. The other thing that's special about this spot is the scale. You can stand on the hill and look out for a mile and see prairie and little stands of Oak trees which is what the original explorers of the area described. Also, the people that you meet here are the best people I've met in my life. Not only are they into nature, but they're all devoting their time to the benefit of our planet."
---
Inspired by the photo blog Humans of New York, Kris DaPra and Joanna Huyck of the Volunteer Resources team will be working together to introduce you to your fellow volunteers. You'll get to know the names and faces of the people (like you) without whom the preserves could simply not exist. We hope that you'll enjoy this ongoing project, and we look forward to interviewing YOU at an upcoming workday, on your monitoring route, during your Trail Watch patrol or anywhere else you make a difference. Thank you for being a volunteer!