The Forest Preserves boasts a large network of volunteers doing incredible work all across the County like restoring habitat, monitoring plant and animal populations, patrolling our trails, supporting special events and so much more. Though many volunteers fly solo, like Trail Watch volunteers, or work in small groups, like stewardship volunteers, each individual belongs to this larger, like-minded community of people who love nature and care for the Preserves.
---
Thomas McDonald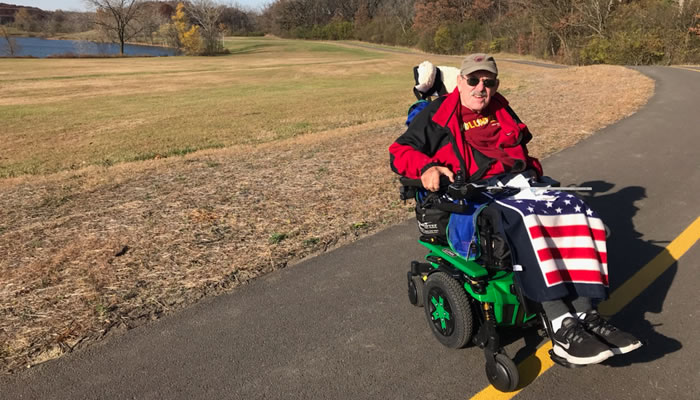 "I grew up in this area and have been coming to the preserves since I was a child. I've always loved nature and so volunteering with Trail Watch and Adopt-a-Site is my way of giving back. When I was about 18, I worked for the state in the Department of Waterways while attending college. The Cal-Sag Channel had two inches of oil on top of it at that time, and it wasn't from a spill. That's just how they were treating the waterway. It was horrible. I spent the summer helping out there and from then on I wanted to make a difference.
"I'm in the preserves every day myself, but we go out as a family one day a week with all my kids and grandkids to clean up litter. Afterwards I buy everyone breakfast. I want my grandkids to know that when you volunteer, you get so much more than you give. When you heal the earth, you heal yourself. I've always believed that. I think that if everybody had the opportunity to spend some time in the woods hearing the birds, seeing butterflies, oh, what a different world we would have."
---
Marnie Baker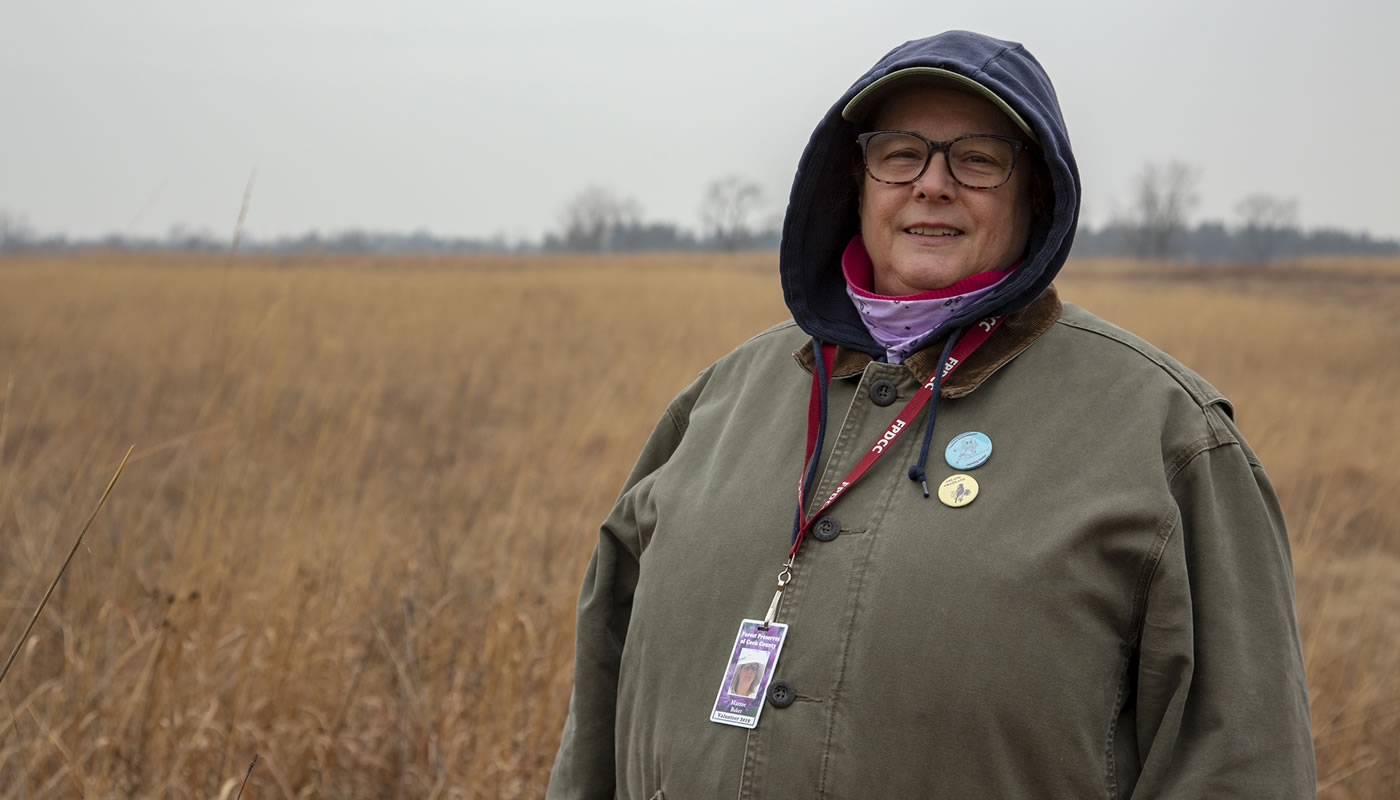 "I'm from California so I didn't know anything about Midwest birds. I spent a year going on unofficial bird walks at Orland Grassland and got to meet the volunteers out here. The more I got to know people, the more I understood the work they were doing and decided it was the perfect fit for me. I've been with the group for over 12 years now and recently became a volunteer Steward.
"We have more than 750 acres here at Orland Grassland, and with so many remnant areas that we're responsible for, it's really challenging to get to all of them and manage the invasive plants, which is mostly what we do. Even collecting seed is hard. It's a lifetime's worth of work out here, but it's wilderness and I love that. Most of the work we do here is for prairie grassland birds because they're disappearing so quickly. Three years ago we were named an important bird area by National Audubon for the endangered Henslow's sparrow. We've done a tremendous amount of habitat work to get the sparrows to stay here and we're very proud of that.
"People should come to Orland because the training is terrific. We go through what we're doing and why. We'll take a look at the tools and talk about safety. When you're out here, you're constantly being coached. The people are the best people you'd ever want to meet, and I think that's true of the other volunteer groups in the preserves."
---
Inspired by the photo blog Humans of New York, Kris DaPra and Joanna Huyck of the Volunteer Resources team will be working together to introduce you to your fellow volunteers. You'll get to know the names and faces of the people (like you) without whom the preserves could simply not exist. We hope that you'll enjoy this ongoing project, and we look forward to interviewing YOU at an upcoming workday, on your monitoring route, during your Trail Watch patrol or anywhere else you make a difference. Thank you for being a volunteer!