The Forest Preserves boasts a large network of volunteers doing incredible work all across the County like restoring habitat, monitoring plant and animal populations, patrolling our trails, supporting special events and so much more. Though many volunteers fly solo, like Trail Watch volunteers, or work in small groups, like stewardship volunteers, each individual belongs to this larger, like-minded community of people who love nature and care for the Preserves.
The Chicago Conservation Leadership Corps is a partnership program coordinated by the Student Conservation Association, Friends of the Forest Preserves, and the Forest Preserves of Cook County, with generous support from the Forest Preserve Foundation and others.
---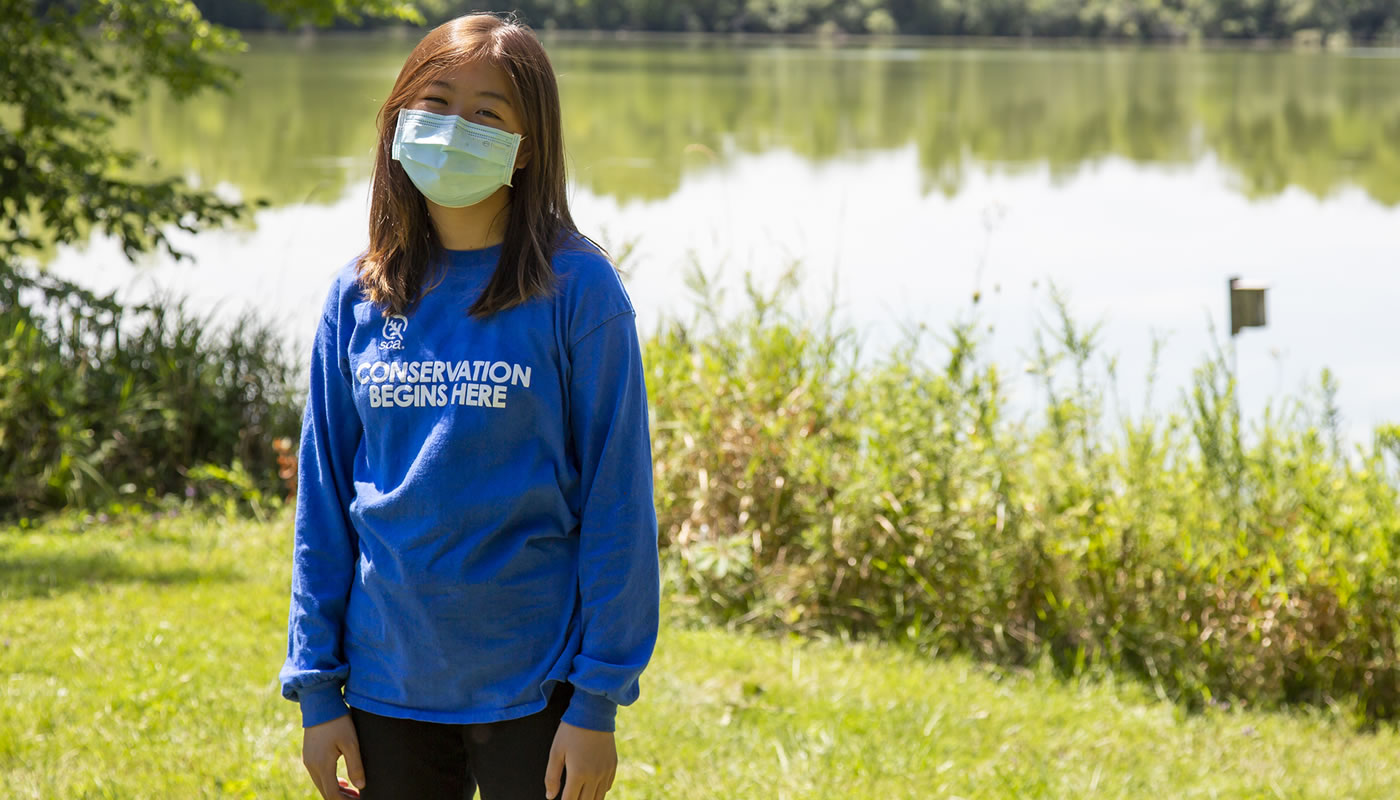 Joyce Li
"My parents are both from China. My dad is from a family of sustenance farmers and he came to America to pursue higher education. I guess the goal for my parents was that their children wouldn't have to work outside because in our culture, working outside is almost like going backwards. When I visualized my future, I saw cubicle, computer, engineer, doctor, lawyer—things that are Asian parent approved. But this program has really opened my eyes. I love doing this work and feeling like it has a real impact. My future looks a lot more open now. Maybe I will get a desk job, but maybe I won't. Even if I don't enter a career field that is purely conservation, I know I will do something that at least incorporates spending time outside.
"I don't think people should feel pressured to meet some romanticized ideal of what it means to spend time outdoors because that really is up to the individual. You can do something as simple as bringing your computer outside. If you are someone who can't go on a bike ride without music, that's fine! Bring your phone and listen to music. We're not giving a purity test here. Do whatever you want. You can incorporate the outdoors so seamlessly in your everyday life and it doesn't have to be complicated."
---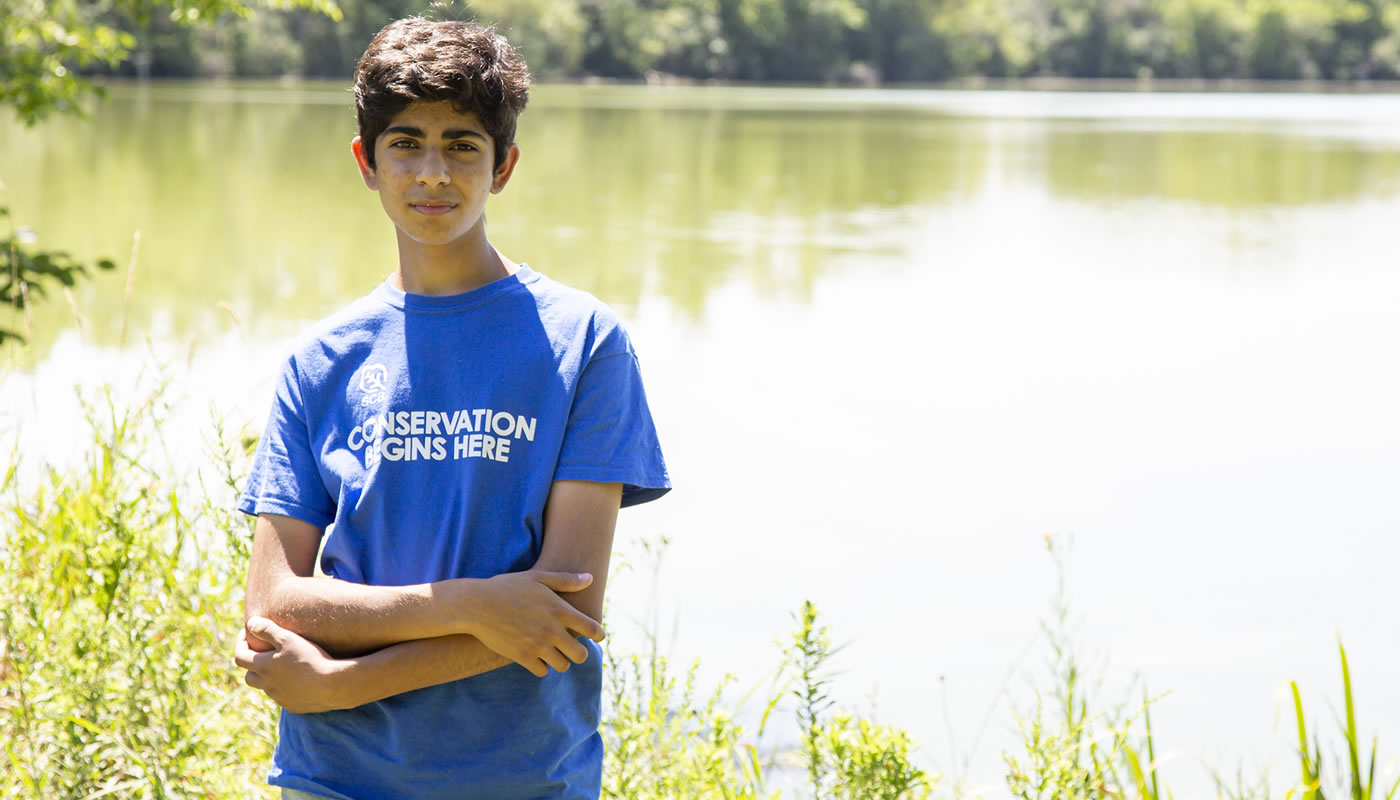 Saulius Malik
"I was two years old when my family moved here from Brooklyn, New York. We wanted to have a backyard. The house we got was sort of a wreck at first and we were always working outside to clean it up. Eventually, we ended up planting this huge garden after carefully selecting all the plants. It covers the whole yard except for a small patch of grass in the middle.
"When I work in our yard, I'm usually by myself so coming into this program and being part of a whole team was different. I wasn't exactly prepared. I had to learn how to be part of a group, while at the same time working on my own tasks. I learned that it's important to always remain professional, even though we're all really close. At first, I didn't get the memo.
"I thought about becoming a biomedical engineer but after this program, I'm exploring environmental engineering. I've realized I can make a difference in the environment just like I did in my backyard. I'm glad we moved here and that I get to experience all this nature. And, I'm glad I joined this program. I could be working at a fast food restaurant, but instead I'm out in nature which is just a part of me."
---
Inspired by the photo blog Humans of New York, Kris DaPra and Joanna Huyck of the Volunteer Resources team will be working together to introduce you to your fellow volunteers. You'll get to know the names and faces of the people (like you) without whom the preserves could simply not exist. We hope that you'll enjoy this ongoing project, and we look forward to interviewing YOU at an upcoming workday, on your monitoring route, during your Trail Watch patrol or anywhere else you make a difference. Thank you for being a volunteer!