The Forest Preserves boasts a large network of volunteers doing incredible work all across the County like restoring habitat, monitoring plant and animal populations, patrolling our trails, supporting special events and so much more. Though many volunteers fly solo, like Trail Watch volunteers, or work in small groups, like stewardship volunteers, each individual belongs to this larger, like-minded community of people who love nature and care for the Preserves.
---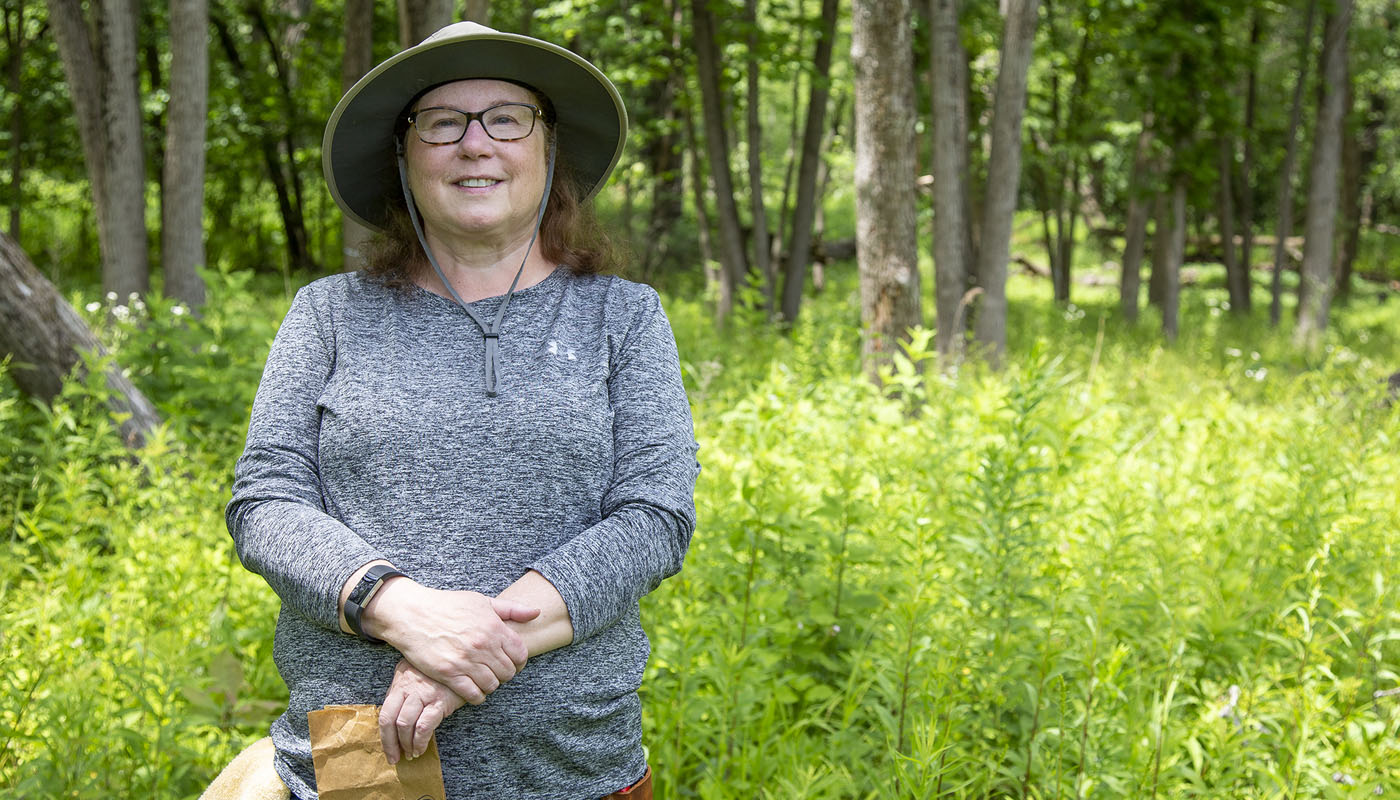 Paula Kessler
"I saw a post about restoration work on Facebook from the Village of Northbrook so I responded to the email address they provided indicating I'd like to volunteer. That was probably about a year and a half ago before the pandemic. I'm very interested in preserving the environment and making the world a better place for my children and grandchildren. Volunteering in the forest preserves is great because you can be outside enjoying a beautiful landscape. You're out in the fresh air. It's great for you physically—for your ankles, your knees, your shoulders. And the people here all share common interests. There's no ego out here, it's just fun."
---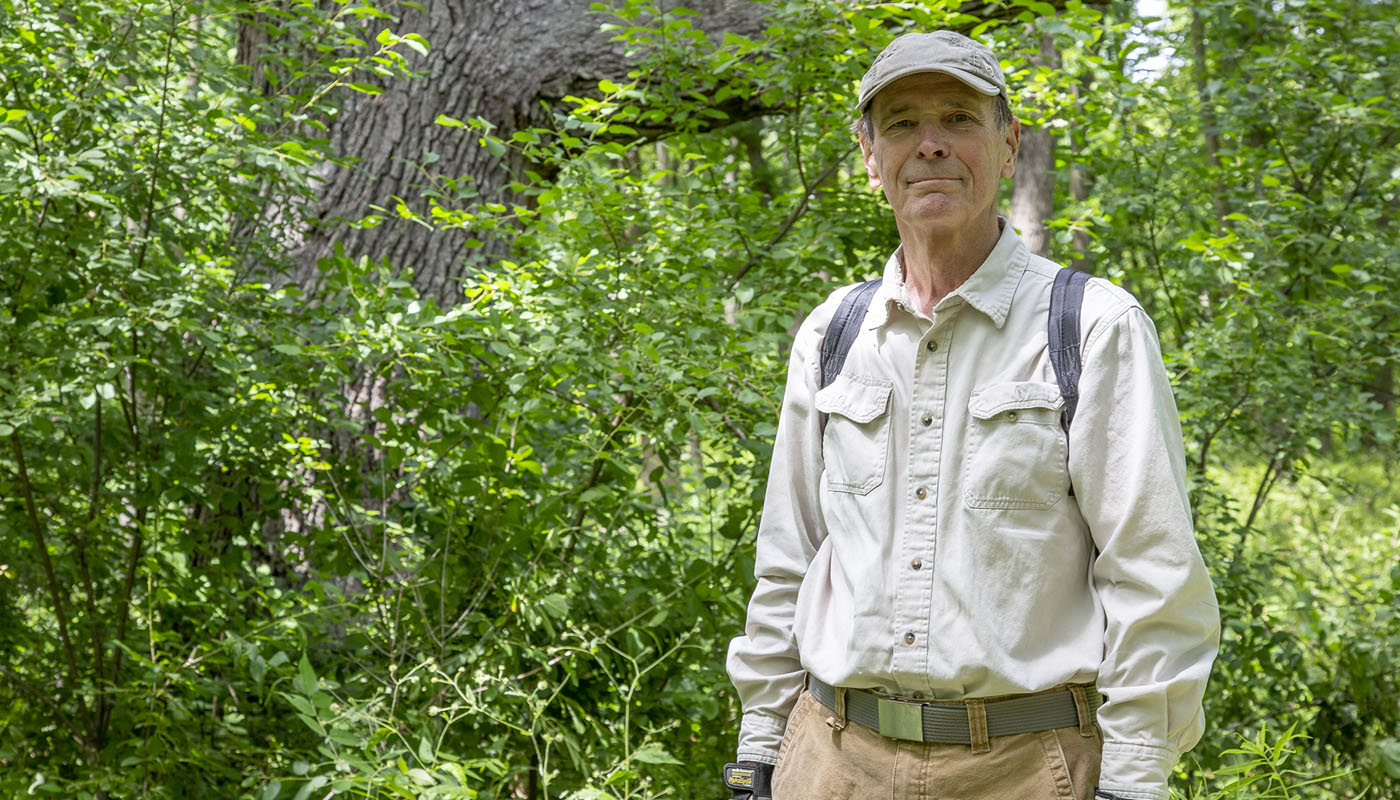 George Westlund
"I've been coming out to Somme going on four years. I was involved with a different volunteer group before this, but I didn't feel like we were getting enough done, so when I met this group and saw how active they were, I knew it was the right fit for me. Why do I volunteer? Number one, I'm retired so you got to stay busy and this is a good way to do that especially if you come out a couple times a week. Two, I always felt that people, when they have the time and opportunity, should give back to somebody or something. Third, because of the active leadership and members here, you can see results. I think I like that the best. Eriko will be walking along and she'll tell that you that the field full of wild flowers used to be overrun with buckthorn and you think, 'Wow, what a difference we've made'. It's an encouraging group."  
---
Inspired by the photo blog Humans of New York, Kris DaPra and Joanna Huyck of the Volunteer Resources team will be working together to introduce you to your fellow volunteers. You'll get to know the names and faces of the people (like you) without whom the preserves could simply not exist. We hope that you'll enjoy this ongoing project, and we look forward to interviewing YOU at an upcoming workday, on your monitoring route, during your Trail Watch patrol or anywhere else you make a difference. Thank you for being a volunteer!