The 3,558-acre Ned Brown Preserve—popularly known as Busse Woods—is one of the largest and most diverse locations in the Forest Preserves. The site includes ancient upland forests, one of the largest fishing and boating waters in Cook County, nearly 13 miles of paved trail, an elk pasture and much more—making it one of the best-used natural areas in Illinois.
On this page:
---
Locations & Things to Do
Busse Woods includes multiple locations:
---
---
---
---
---
---
---
---
---
---
---
---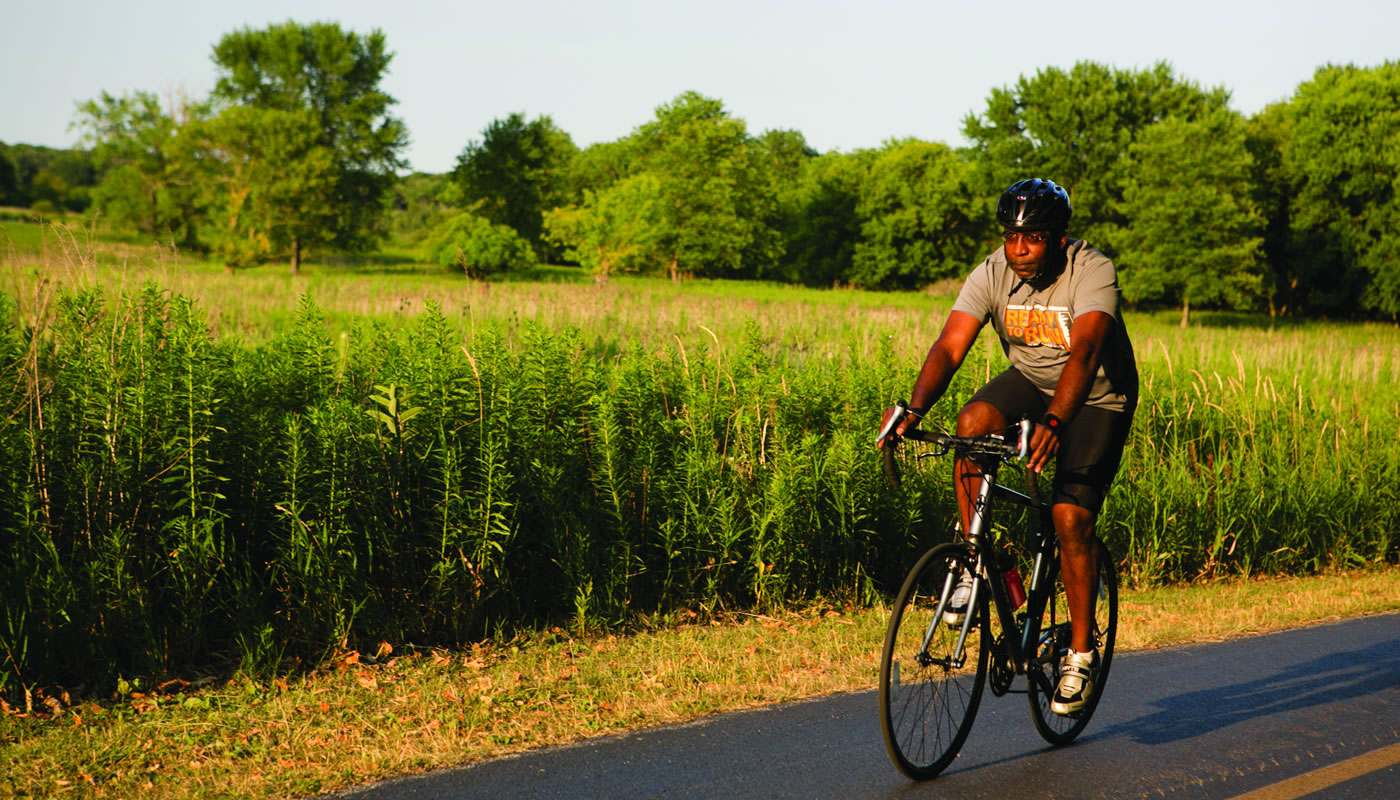 Busse Woods Trails
---
Trail Access
Access the Busse Forest Trails at any of these locations. Check out the trail maps listed above to find on-street or bikeway access points.
---
---
---
---
---
---
---
---
---
---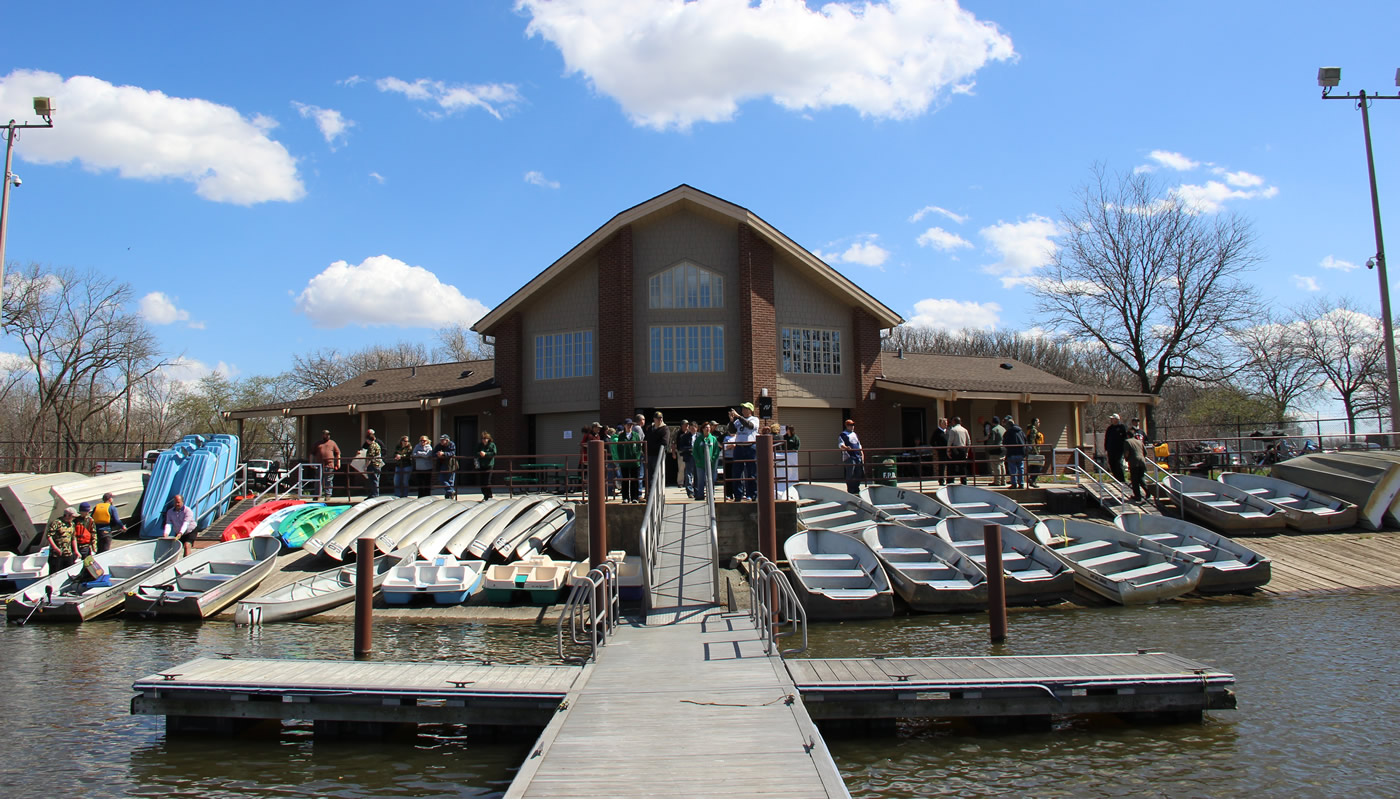 Boat Rental at Busse Lake Boating Center
The rental season is weather dependent, but generally lasts from early April through late October. Boats are available for rental from 6 am to 7:30 pm (hours may be restricted in colder months). Please call 224-415-6554 to confirm rentals are open.
---
Busse Lake Rental Rates

| Watercraft | Rate |
| --- | --- |
| Row Boat (Includes Oars) | $20/hr |
| Single Kayak | $20/hr |
| Tandem Kayak | $25/hr |
| Canoe | $20/hr |
| Boat w/ Electric Motor (2 hr minimum) | $25/hr |
| Paddle Boat | $20/hr |
Discounts: Monday Discount: $5 off all per-hour rates (except holidays). Paddle Card: Fifth visit FREE after four paid visits.
Refreshments & fishing supplies: Food, beverages and fishing supplies (licenses, bait and equipment) may be available for purchase. Guided tours and lessons may be available during certain times. Call ahead to confirm availability and pricing.
Regulations: Must be 18 or older with government issued-ID to fill out a rental waiver. No more than three adults per row boat or fishing boat. Minimum age and weight: 3 years, 35 lbs. Dogs welcome at owner's risk and operator's discretion. Properly-fitted life vest must be worn by every paddler for duration of rental period. No alcohol or glass bottles.
---
Boat Launches
Busse Lake Boating Center features two trailered boat launches for canoes, kayaks, rowboats, sailboats and boats with electric trolling motors.
---
---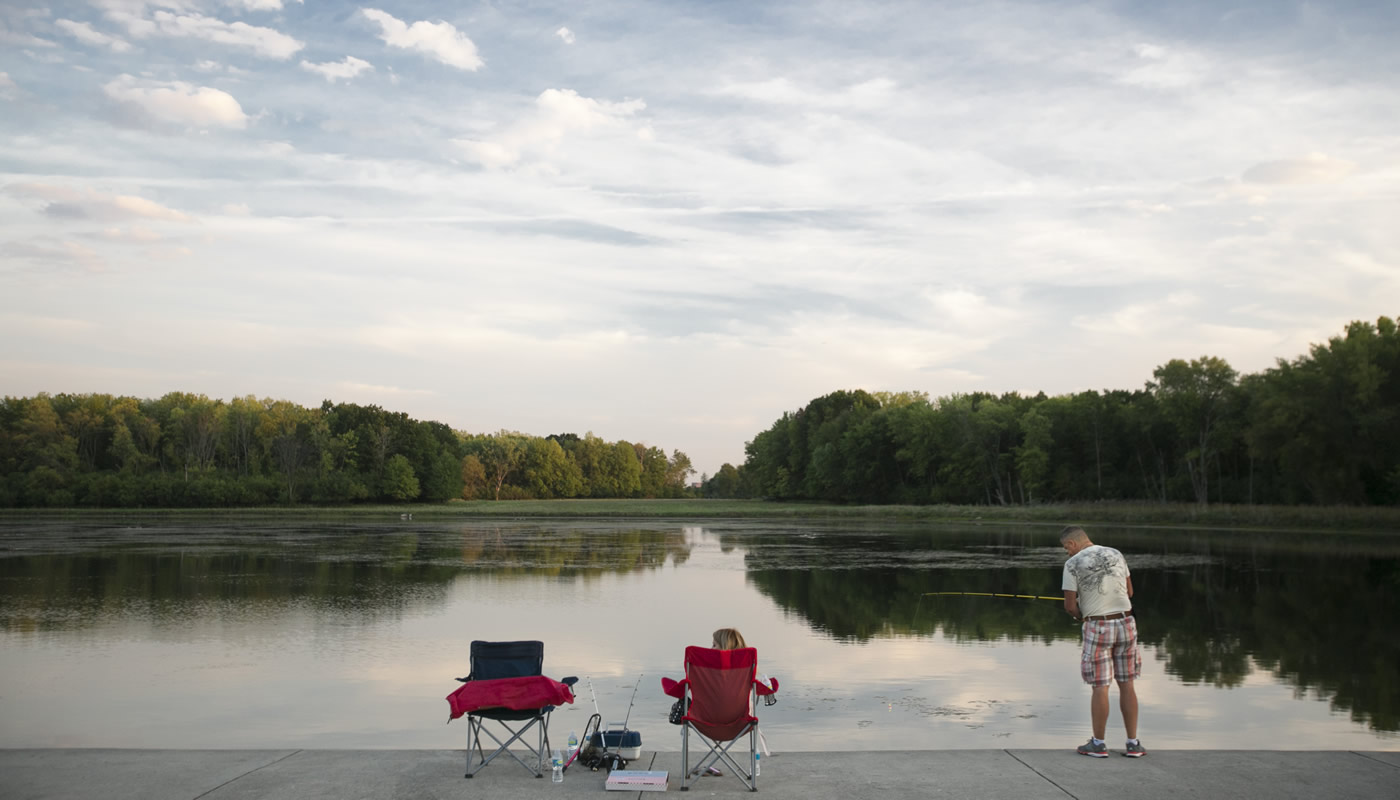 Fishing at Busse Reservoir
At 457 acres, Busse Reservoir is one of the largest fishing and boating waters in Cook County. The chain of several connected pools was created in 1978 when natural waterways were dammed and the area was dug out.
Six fishing walls are available at portions of the over 20 miles of shoreline, including three accessible fishing areas. Ice fishing is allowed everywhere except the North Pool (north of Higgins Rd).
---
Fishing Access
---
Distance to accessible parking: 620 ft
Distance to accessible indoor bathroom: 580 ft
---
Distance to accessible parking: 410 ft
Distance to accessible indoor bathroom: 580 ft
---
---
Distance to accessible parking: 189 ft
Distance to accessible indoor bathroom: 314 ft
---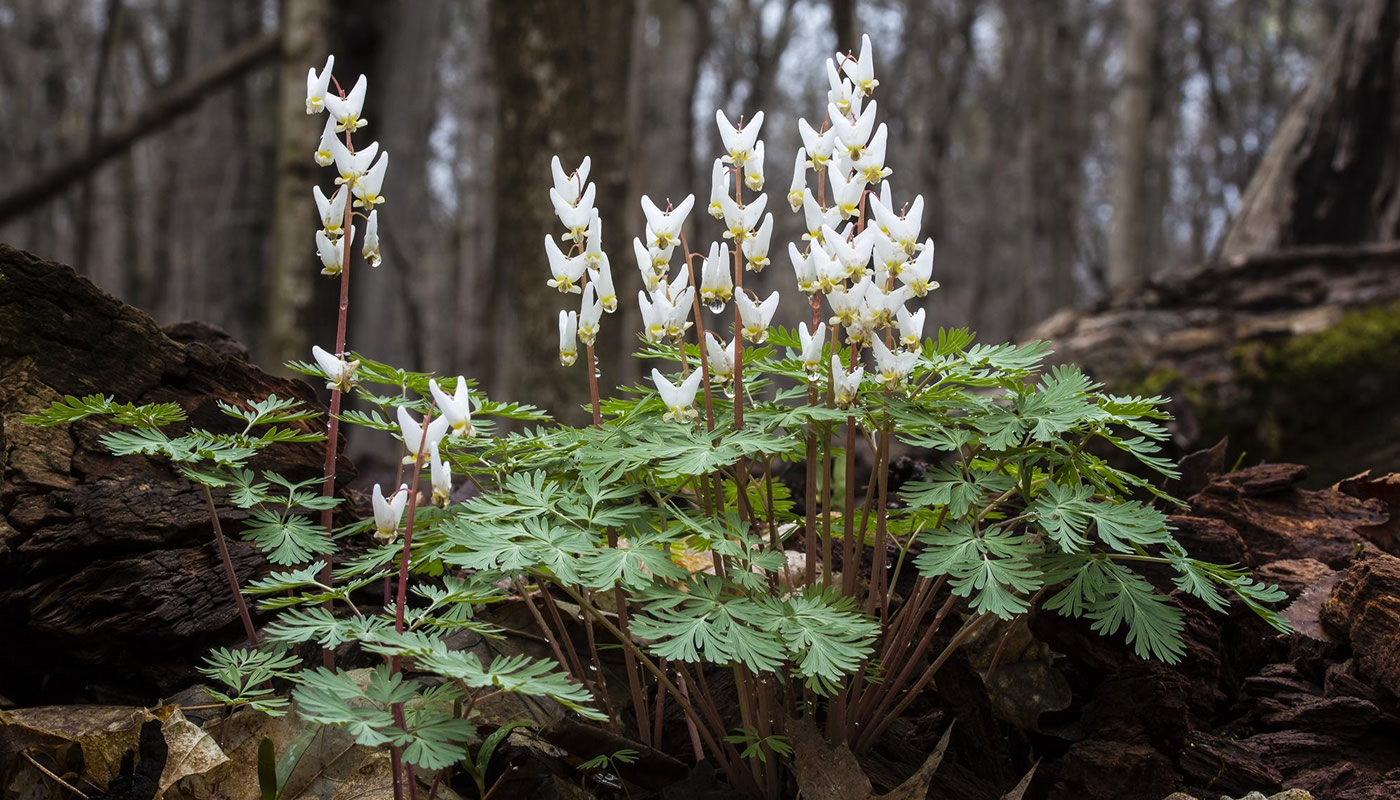 Nature at Busse
A wide variety of bird species live in or visit Busse Woods. Egrets, herons and terns can be spotted in trees and spits around the reservoir and Salt Creek, while grassland birds such as savannah and Henslow's sparrows and bobolinks use the open meadows during the summer.
Busse Forest Nature Preserve is one of the richest and most diverse natural areas in the Cook County forest preserves. Flatwoods, slightly depressed areas with poorly draining soils, are a unique feature of this region. They support red maple, swamp white oak and black ash, as well as sensitive fern, hop sedge and blue flag iris.
Busse's upland forest is an ancient remnant, full of tall red oaks and hickories, maple, ash, basswood, elm and very large ironwoods. Many of the trees here date back to before European settlement. The trees shelter wildflowers such as bloodroot, great white trillium and woodland phlox. In spring and fall, birders can spot attractive migrants such as black-throated blue warblers. The dense aquatic vegetation of Busse's marshes supports shorebirds, mink and muskrat.
The 489-acre Busse Forest Nature Preserve's unusual combination of flatwoods, upland forests, and marshes have earned it National Natural Landmark status.
---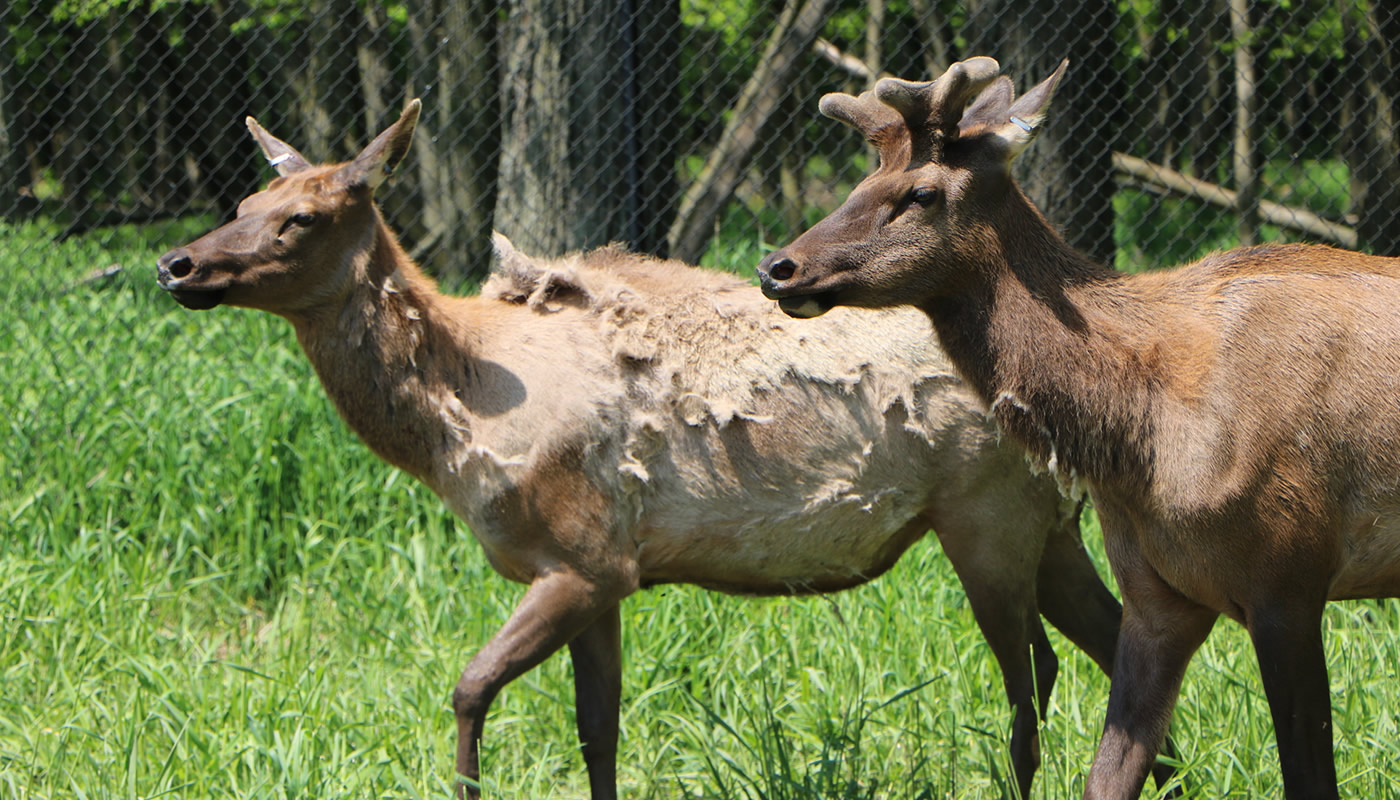 Elk Pasture
Since 1925, a small elk herd has inhabited a 17-acre enclosed pasture in Busse Woods. Originally, nine cows and one bull were delivered by train from Yellowstone National Park. The size of the herd has fluctuated over time and every three to four years new males are introduced to maintain genetic diversity.
Each year, a veterinary team from the University of Illinois, in conjunction with Forest Preserves wildlife staff, conducts health work-ups on the herd.
---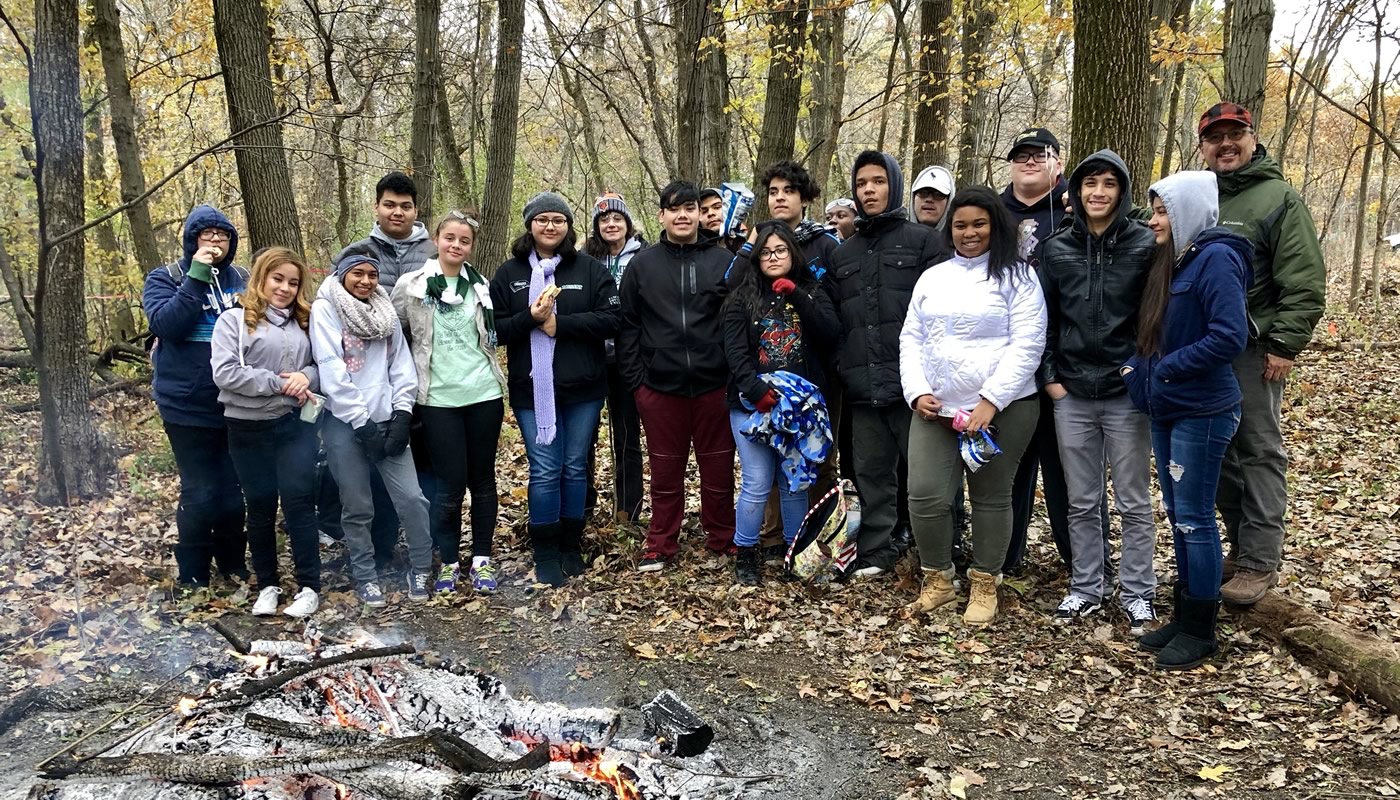 Volunteer Opportunities
Busse Woods is one of the richest and most diverse natural areas in the Forest Preserves. The Friends of Busse Woods volunteers have been working since 2008 to improve biodiversity and restore habitat. All year long, in all types of weather, this hearty and enthusiastic group meets twice monthly to give back to the environment and enjoy good company.