Deer Grove, the county's first forest preserve, features nearly 2,000 acres of diverse habitat such as rolling upland forest, wooded ravines, wetlands and prairie. Following years of dedicated restoration work, two areas within Deer Grove are recognized by the Illinois Nature Preserves Commission as some of the highest quality natural areas in the state.
On this page:
---
Locations & Things to Do
Deer Grove includes multiple locations:
---
---
---
---
Camp Reinberg
Set in the oak woods of historic Deer Grove, Camp Reinberg provides access to miles of trails, beautifully restored landscapes and nearly unlimited recreation opportunities.
---
---
---
---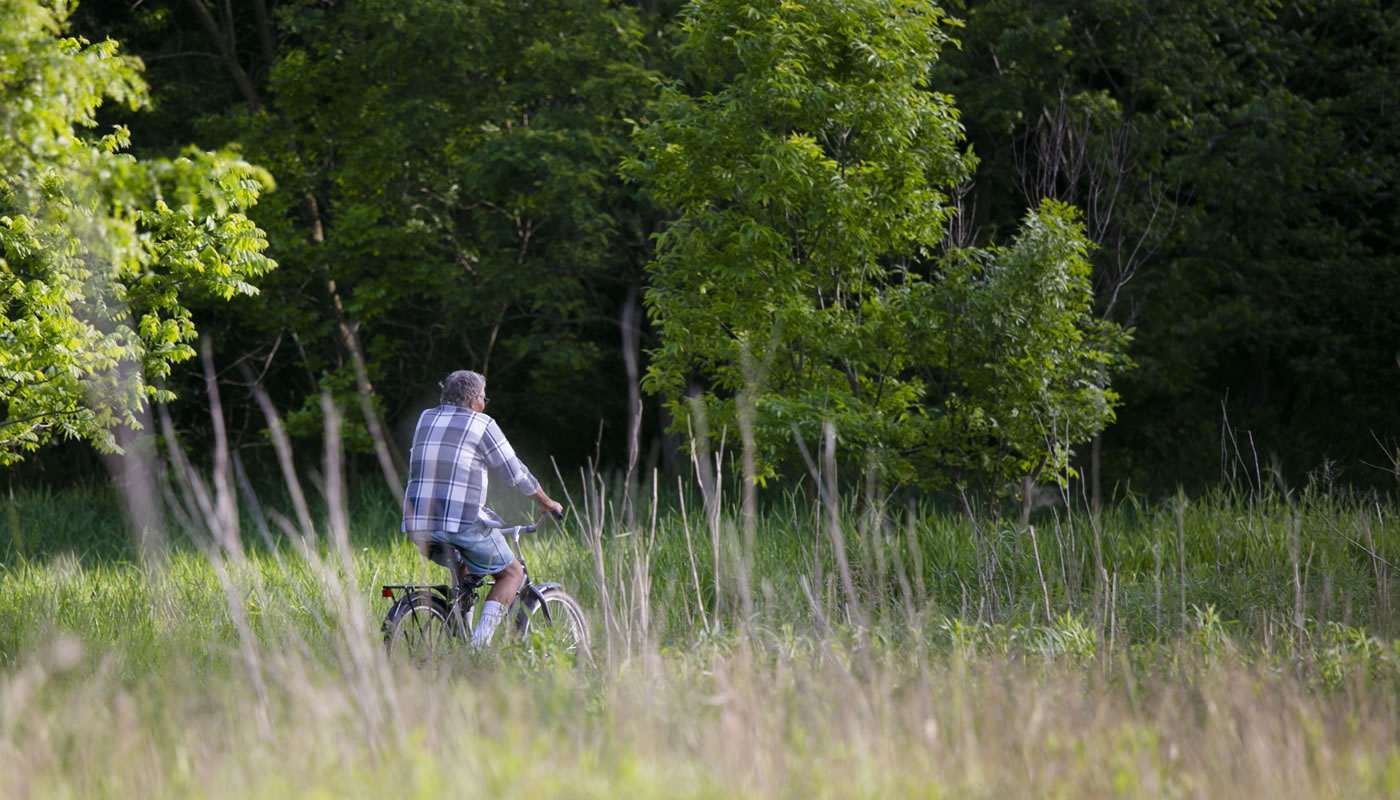 Deer Grove Trails
---
Trail Access
Access the Deer Grove Trails at any of these locations. Check out the trail maps listed above to find on-street or bikeway access points.
---
---
---
---
---
Recommended Hikes
Introductory Hike
Length: 2.8 miles
Surface: Paved
Terrain: Flat
For an easy introduction to Deer Grove, try the Red Paved Loop. Start at the Deer Grove-East parking lot, located on the north side of Dundee Road about a half-mile west of Hicks Road. Begin where the entrance sign designates the "Zero/2.8 mile" distance indicator.
Along the way, you will meander through restored wetlands and prairies. Look for grassland birds such as sedge wrens in the summer and northern shrikes in the winter in the large field northwest of the model airplane field.
There are picnic shelters, comfort stations and water available at Deer Grove East.
---
Intermediate Hike
Length: 2.7 miles
Surface: Unpaved
Terrain: Rolling
For those with more time, try the Brown Unpaved Loop within Deer Grove-East. Start at the parking lot, located on the north side of Dundee Road about a half-mile west of Hicks Road. Begin at the main entrance; this 2.7-mile loop will return you to your starting point.
The Brown Unpaved Loop winds over bridges and through restored savannas, prairies and wetlands. In the spring, look for vernal (temporary) ponds, which support native amphibious species, among other wildlife.
Picnic shelters, comfort stations, and water are available at Deer Grove-East.
---
Advanced Hike
Length: 5.4+ miles

Surface: Unpaved

Terrain: Hilly
Seeking a challenge? Try hiking the Yellow Unpaved Loop within Deer Grove-West. This trail will guide you through scenic rolling woodlands, over bridges, near deep ravines and to on other trail routes.
Enter the parking lot at Deer Grove-West and take the left fork, following the driveway until you arrive at the third parking area. You can pick up the Yellow Unpaved Loop just south of this parking lot. Trail information and bathrooms are available at this entrance.
If you're feeling adventurous, extend your journey by taking the Tan Unpaved Trail to cross Quentin Road into Deer Grove-East. This will take you past Camp Reinberg, which offers tent and cabin camping. Take the Tan Unpaved Trail back to the Yellow Unpaved Loop to continue your journey.
---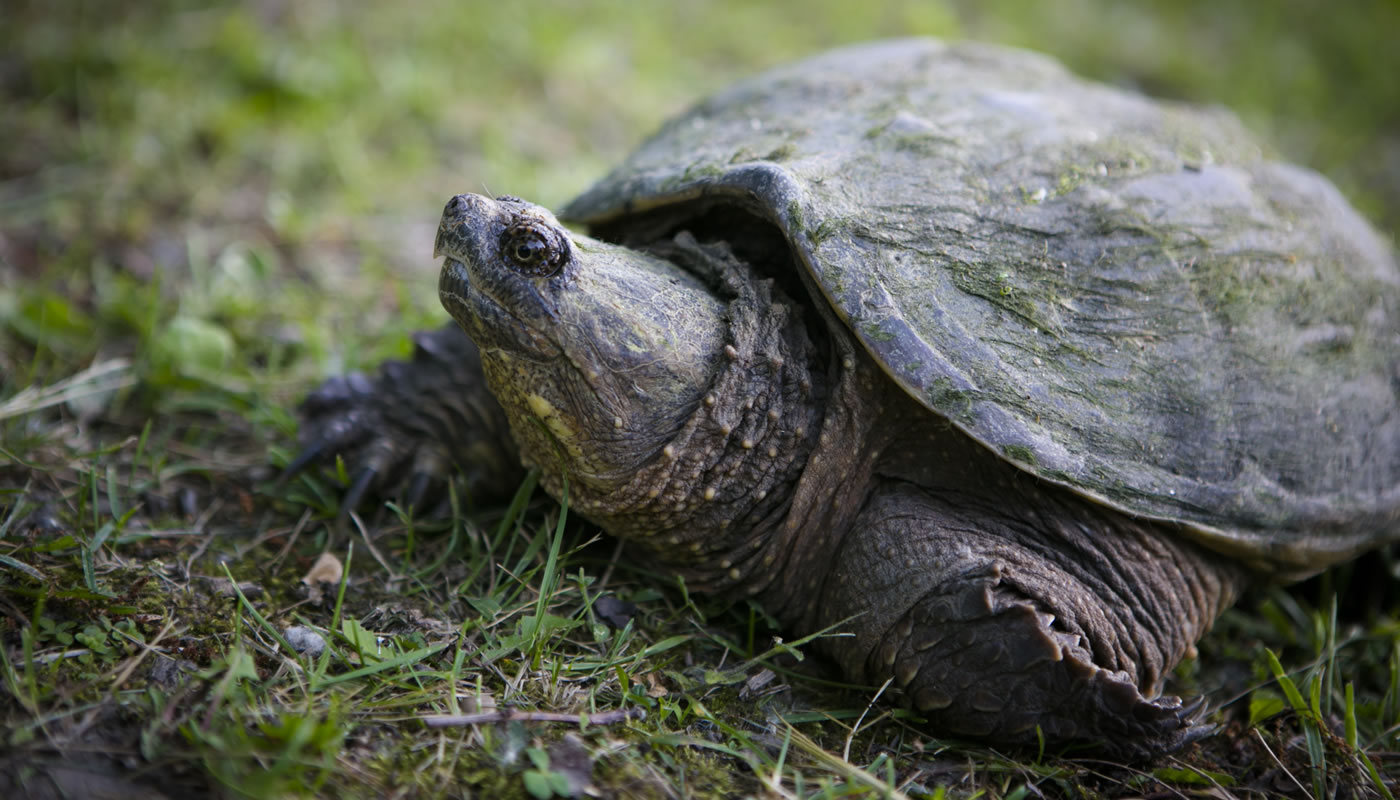 Nature Notes
Deer Grove is home to a variety of habitats, some of which are protected within state-designated nature preserves. Throughout the preserve, numerous small wetlands attract wildlife such as turtles, frogs and salamanders, including several rare species. Large swaths of wetlands, upland forest, woodland, savanna and prairie are maintained and restored with the help of volunteers.
In the spring, look for vernal ponds (temporary springtime wetlands), which support many local amphibians, including blue-spotted salamanders and chorus frogs. Spring is an ideal time to see woodland wildflowers such as Dutchman's breeches and wood anemone. The spring woodland offers cover and food for migrating birds. Listen for veeries and hooded warblers in the deep woods and savannah sparrows along the edge. Summer hikers can spot jewelweed along the ravines and beneath the trees, which is a favorite plant for hummingbirds.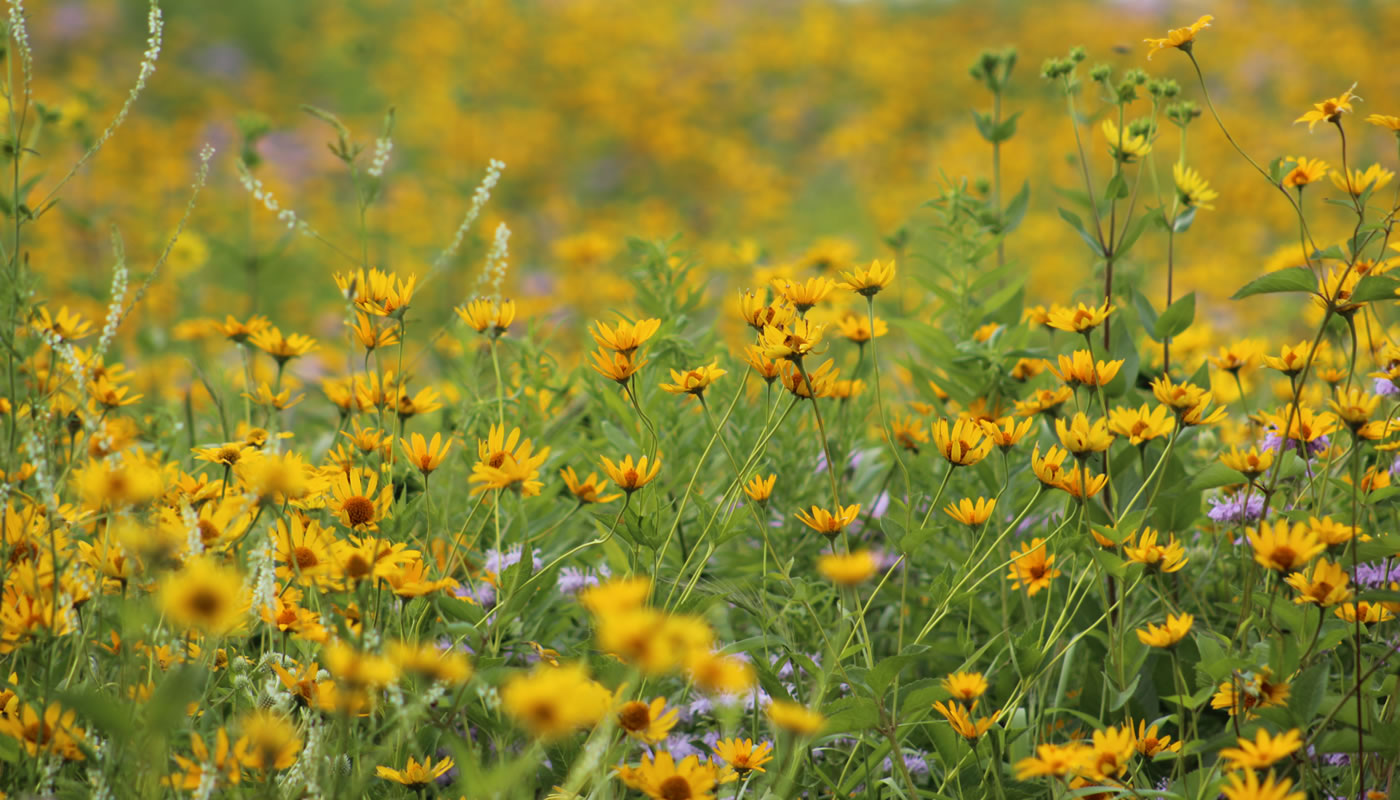 Restoring Deer Grove
The Forest Preserves has worked on major restoration projects at Deer Grove since 2008, thanks to funding from Openlands and the City of Chicago's O'Hare Modernization Mitigation Account.
With the prairie and wetland restoration at Deer Grove-East underway, the focus shifted to the oak woodland on the west side of Deer Grove in 2014.
Contractors removed invasive brush and trees, treated other invasive plants, stabilized ravine slopes to prevent erosion and amended drainage ditches to help wetlands retain water longer.
Dedicated volunteers at Deer Grove will ensure the long-term success of these considerable investments.
Learn more about these restoration projects:
---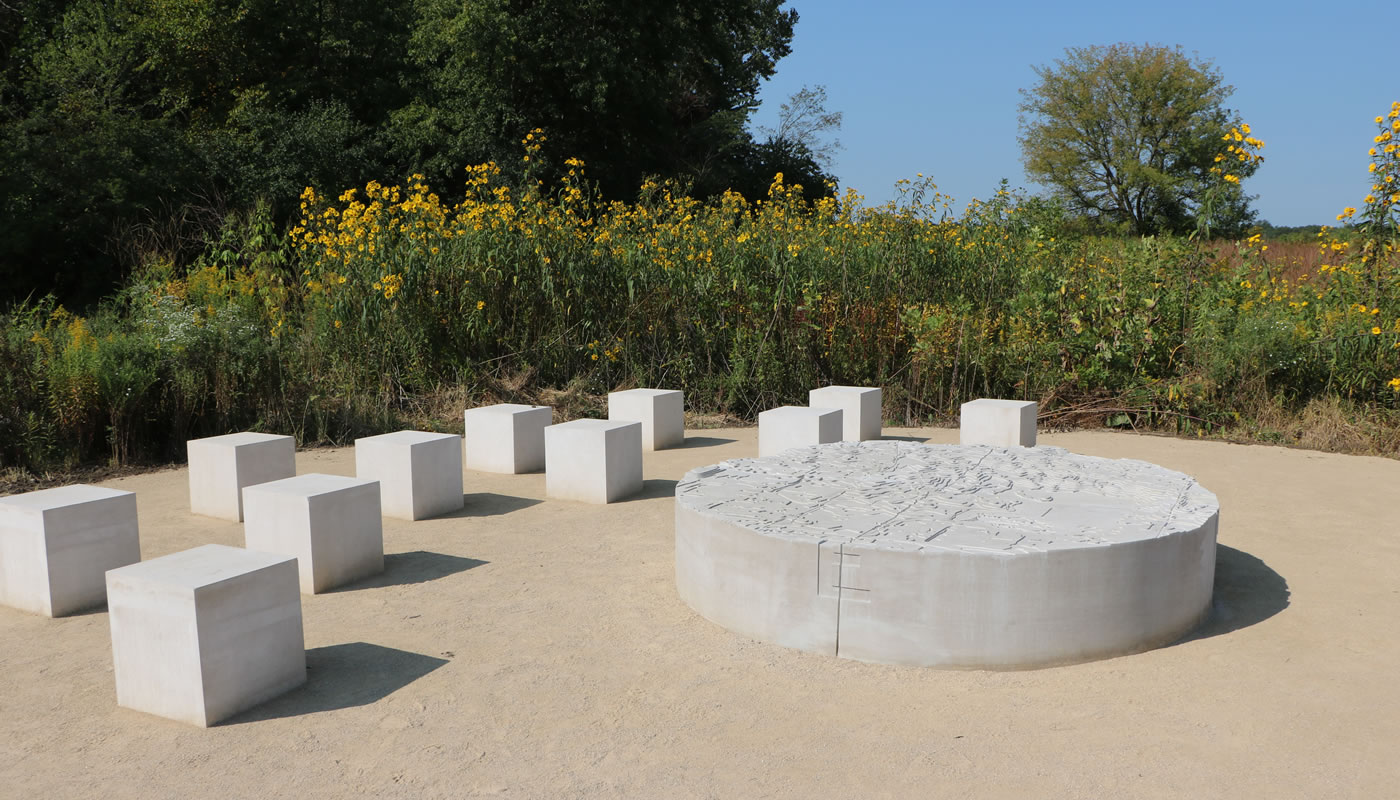 Interpretive Areas
Signs and structures that help tell the story of nature at Deer Grove dot the 2.8 mile Red Paved Loop in Deer Grove-East. Each of the four interpretive areas features stone and metal elements that draw attention to basic nature themes: land, sky and water.
The Forest Preserves developed the interpretive areas in partnership with Chicago-based Openlands, which also funded the design.
---
---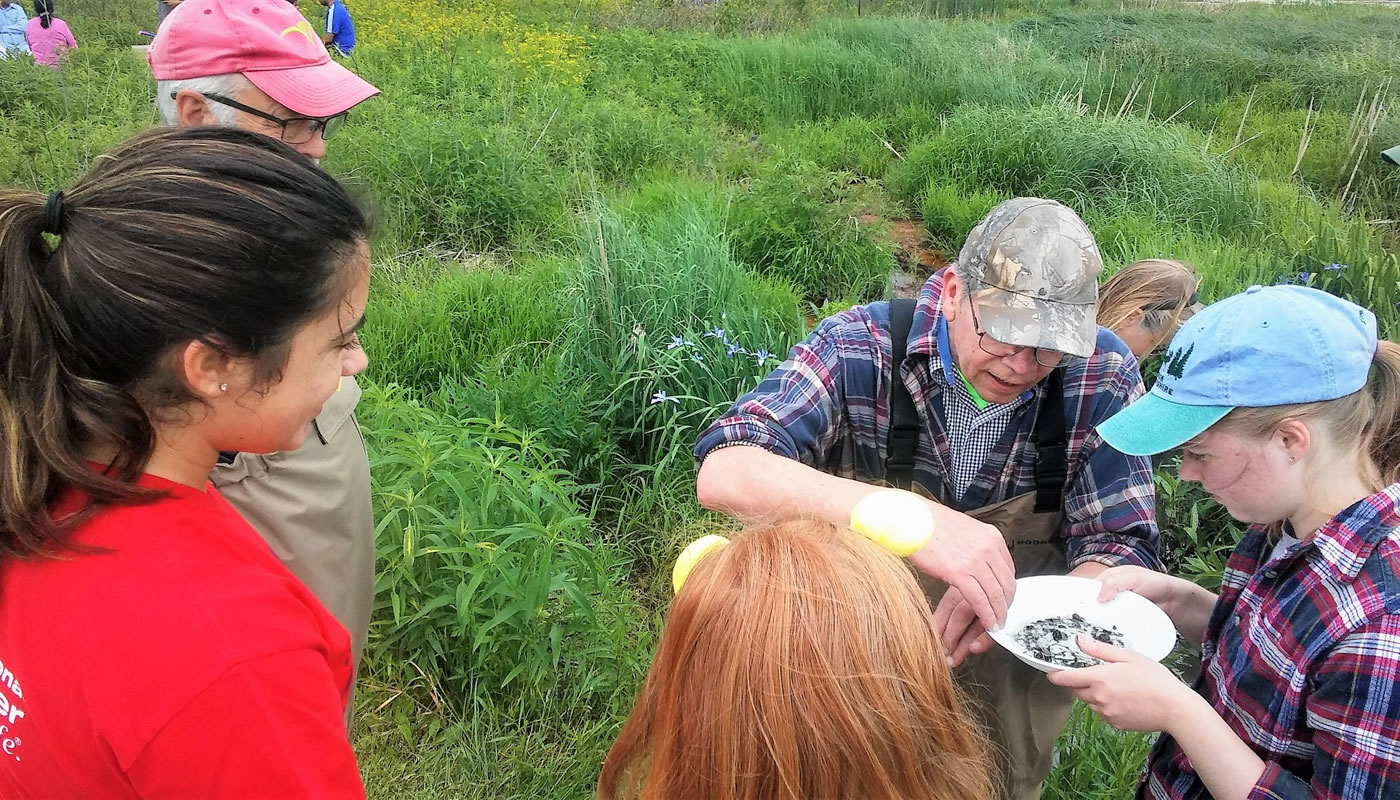 Volunteer Opportunities
The goal of the Deer Grove Natural Area Volunteers is to restore the native plant and animal communities found in Deer Grove to pre-settlement conditions. Volunteers make this project possible and new faces are welcome. No previous experience is necessary, though knowledge is always valued. Come out and meet local citizens who care about our local ecosystems. Typical activities include: seed collecting and planting, brush cutting, controlled burns, rare species monitoring, guiding tours and planning programs.

Deer Grove-West Volunteers
---
Deer Grove-East Volunteers