The 60-acre Maple Lake is a popular fishing spot—from a rented boat at the Maple Lake Boating Center or from more than 8,000 feet of shoreline. Part of the extensive Palos Trail System, Maple Lake includes a mountain bike staging area.
On this page:
---
Locations & Things to Do
Maple Lake includes multiple locations:
---
---
---
---
Trails
---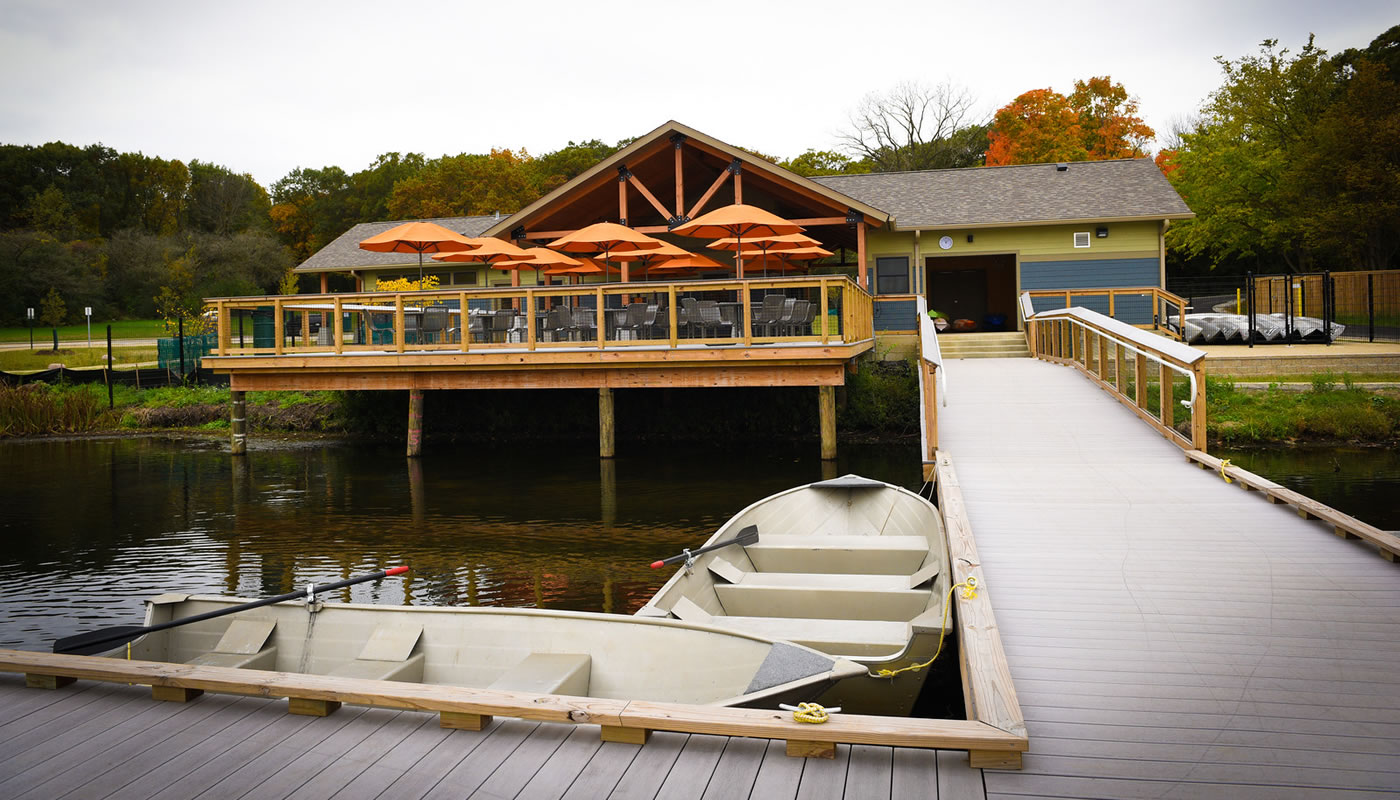 Boat Rental at Maple Lake Boating Center
The rental season is weather dependent, but generally lasts from early April through late October. Boats are available for rental from 7 am to sunset and Maple Lake Boating Center is closed Tuesdays. Hours may be restricted in colder months. Please call 708-506-0227 ahead of time to ensure Maple Lake rentals are open.
Private boats are prohibited on Maple Lake.
---
Maple Lake Rental Rates

| Watercraft | Rate |
| --- | --- |
| Row Boat (Includes Oars) | $20/hr |
| Single Kayak | $20/hr |
| Tandem Kayak | $25/hr |
| Canoe | $20/hr |
Discounts: Monday Discount: $5 off all per-hour rates (except holidays). Paddle Card: Fifth visit FREE after four paid visits.
Refreshments & fishing supplies: Food, beverages and fishing supplies (licenses, bait and equipment) may be available for purchase. Call ahead to confirm availability and pricing.
Regulations: Must be 18 or older with government issued-ID to fill out a rental waiver. No more than three adults per row boat or fishing boat. Minimum age and weight: 3 years, 35 lbs. Dogs welcome at owner's risk and operator's discretion. Properly-fitted life vest must be worn by every paddler for duration of rental period. No alcohol or glass bottles.
---
Fishing at Maple Lake
Constructed in the 1920s, this 60-acre lake drops down to 20.4 feet in the northwest corner. A fishing pier is located on the east side of the lake, and four bump-outs are located in the southwest corner. Boat rentals, bait and other fishing supplies are available at the Boating Center. Private boats prohibited. Designated ice fishing lake.
---
Fishing Access
Fishing access is available at all Maple Lake entrances. An accessible fishing area is available at Maple Lake Boating Center:
Distance to accessible parking: 463 ft
Distance to accessible indoor bathroom: 380 ft
---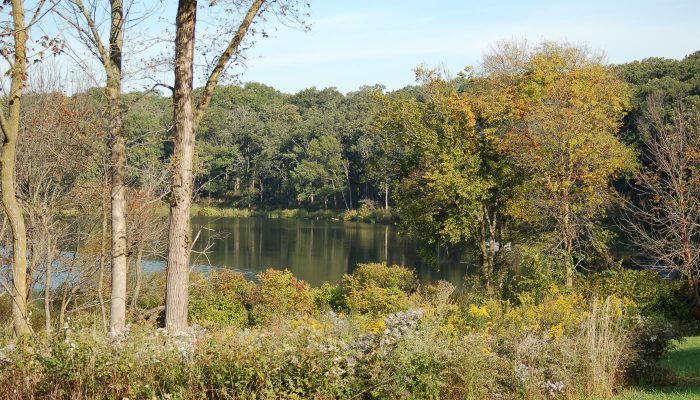 Nature Notes
In addition to the fish population at Maple Lake, the area is a migratory stop for geese and ducks. A feeding station draws birds such as tufted titmouse, fox sparrows and white-throated sparrows. Remnant oak savannas are being restored along the west and north lake boundaries. Here, dappled sunlight reaches between oak branches, giving life to myriad native plants, such as elm-leaved goldenrod, woodland sunflower and Pennsylvania sedge.