With acres and acres of diverse habitat, the Forest Preserves of Cook County is home to numerous animals. Check out these pictures of recently spotted wildlife.
In November 2015, a North American river otter was caught by FPCC wildlife biologists. Working with the veterinarians at Brookfield Zoo, a transmitter was surgically implanted, which enables researchers to track the animal. Researchers are now several years into a study on otters, and are hoping to learn their habits and challenges to help guide restoration efforts that will promote their population within the County.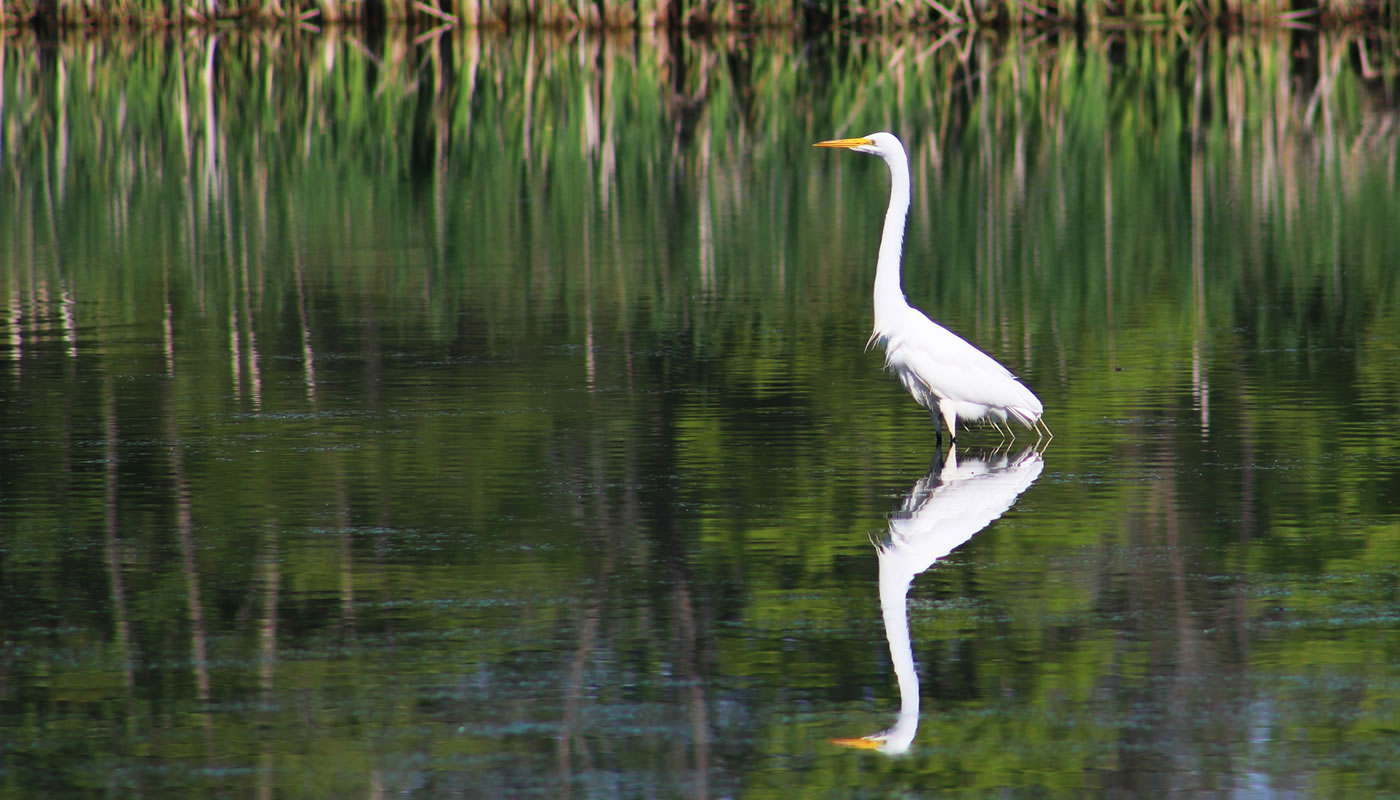 Egrets were the June Bird of the Month. As part of the Bird the Preserves initiative, the Forest Preserves is highlighting a different bird each month through November that visitors could spot during an event or program.
According to Chris Anchor, senior wildlife biologist, the Forest Preserves typically tags about 70 different types of birds each year. Last year, the Forest Preserves tagged an egret that turned up seven months later in Cape Canaveral, Florida. A federal biologist who was tagging egrets on the military base came across our former friend, and gave us an update on his whereabouts.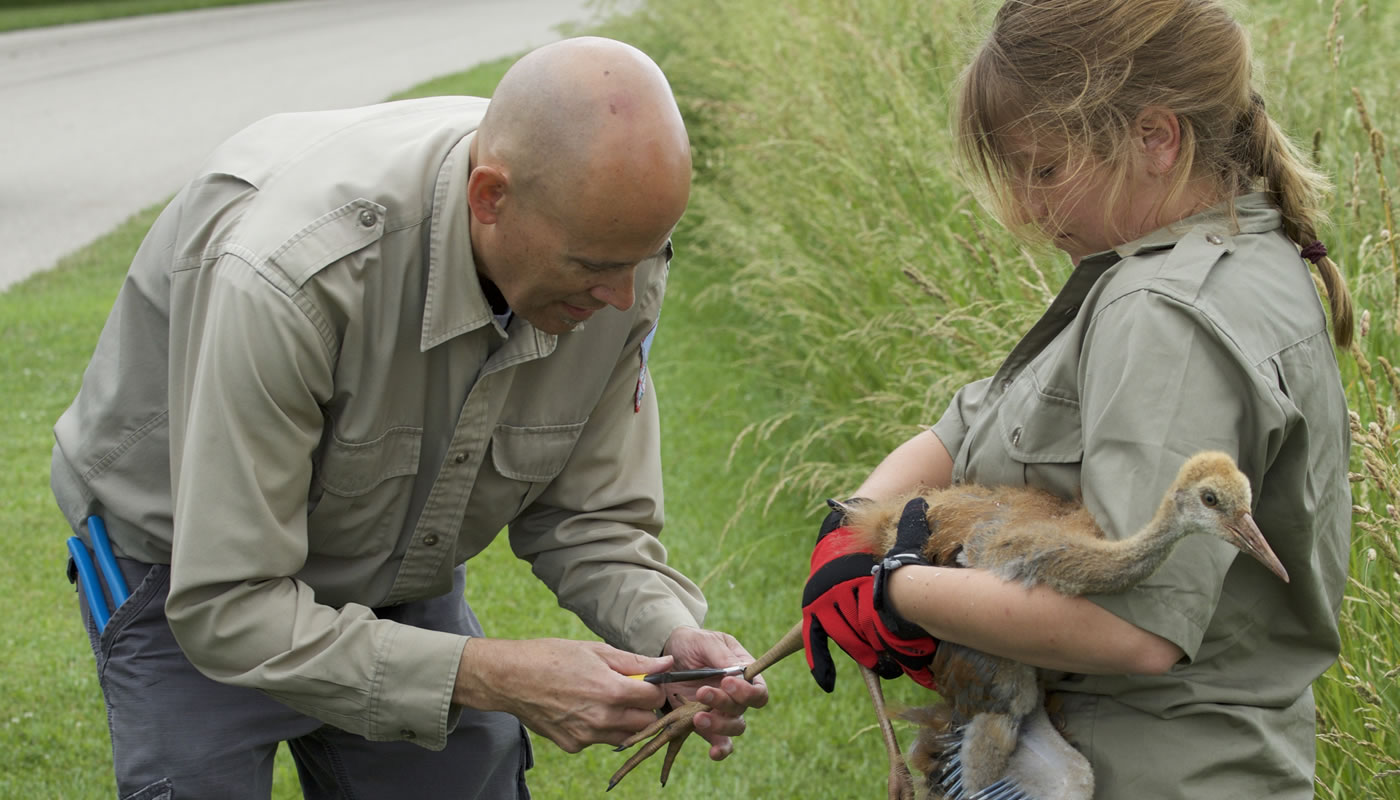 Did you know that sandhill cranes tend to mate for life? Additionally, when a pair is successful mating somewhere, they will likely keep returning to that same location. According to Anchor, the Forest Preserves sees numerous returning parent sandhill cranes year after year.
Have you spotted an interesting plant or animal in the Forest Preserves? Send us your pictures! Email us at fpdcc.info@cookcountyil.gov to share your sightings.