Bemis Woods offers a wide range of activities such as birding, hiking and biking, and plenty of open space and groves for picnics. Amenities at this 480-acre site include paved and unpaved trails, a canoe launch and the exhilarating Go Ape Treetop Adventure Course.
On this page:
---
Locations & Things to Do
Bemis Woods-North
Entrance
Wolf Rd, south of 31st St
Cook County, IL 60523
(near Oak Brook)
Things to Do & Amenities
Portable bathroom open May 1 to October 31 depending on weather conditions.
Hours
Year-round:
Sunrise to Sunset
Closures & Alerts
---
Bemis Woods-South
Entrance
Ogden Ave, west of Wolf Rd
Cook County, IL 60558
(near Western Springs)
Things to Do & Amenities
Parking

Indoor Bathroom

Accessible Portable Bathroom
Hours
Year-round:
Sunrise to Sunset
Treetop Adventure Hours:
Contact Go Ape at 800-971-8271
Closures & Alerts
---
Trails
The Salt Creek Trail System's paved and unpaved trails run along the Des Plaines River, Salt Creek and Brookfield Zoo, offering visitors views of a glacial valley, gravelly moraine and Salt Creek's unique pool and riffle environment.
Location: Brookfield, Forest View, La Grange Park, Lyons, McCook, North Riverside, Oak Brook, Riverside, Westchester & Western Springs
Surface
Paved & Unpaved
Estimated Total Length
16.4 miles
Hours
Year-round:
Sunrise to Sunset
Closures & Alerts
---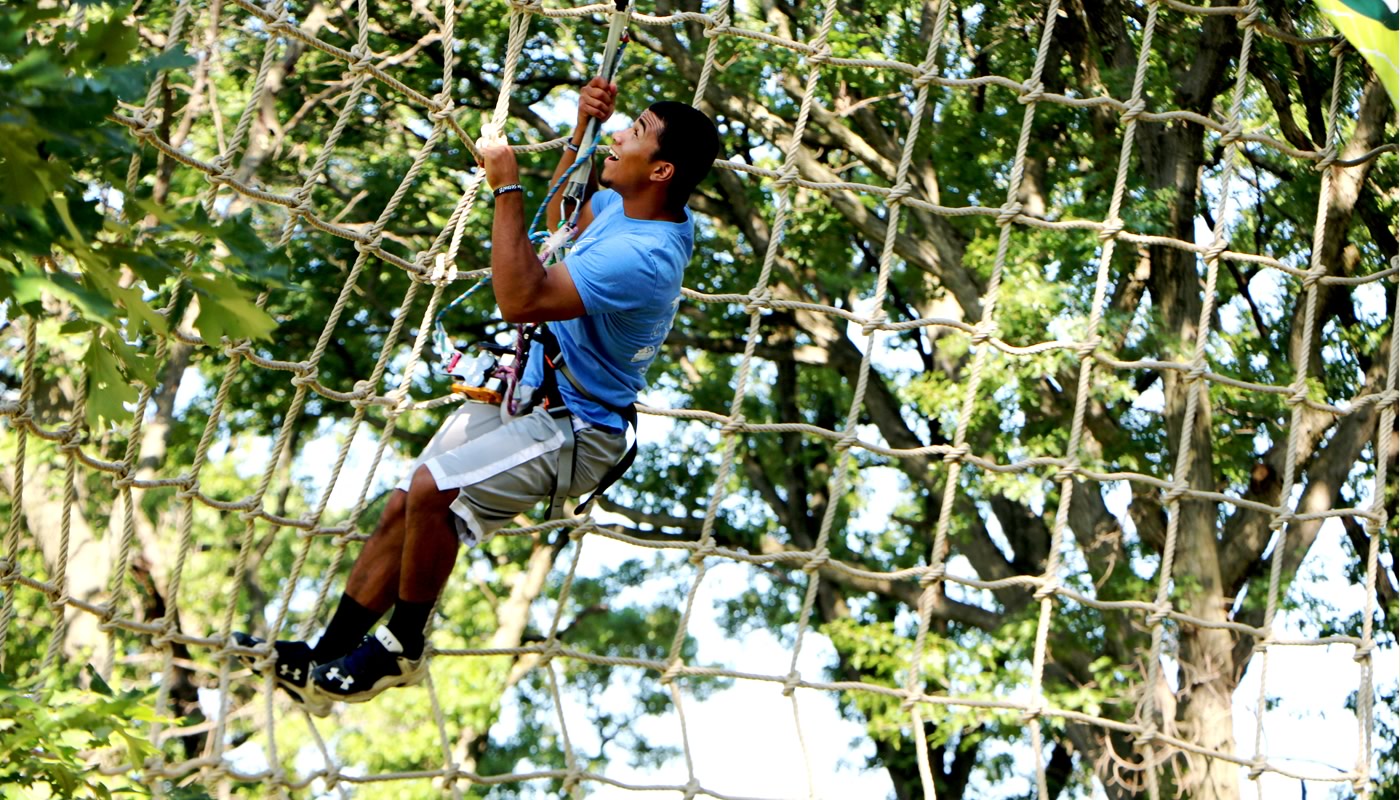 Zipline & Adventure Park
Experience the Forest Preserves from new heights at the Go Ape Zipline & Adventure Park.
Treetop Adventure Course:

5 zip lines for a total of 2,837 feet of exhilaration
A "double Tarzan swing" that allows 2 participants to simultaneously swing from 30 feet and safely land in a cargo net
A series of rope ladders and bridges, spider's webs and trapezes
40 obstacles situated 40+ feet up in the forest canopy

Journey Course with 18 obstacles and two zip lines
Axe Throwing Range
---
Canoe Landing
A carry-in canoe landing provides access to Salt Creek.
---
Nature Notes
Both Bemis Woods North and South are considered excellent birding locations because of the creek habitat. A large variety of migrant songbirds, as well as cuckoos, indigo buntings and veeries, use this 400-acre wooded area along Salt Creek.
Many woodpeckers have been spotted in the area, including red-headed, red-bellied, downy, hairy and pileated varieties. Best bird viewing is usually during migration from early April to early June and mid-August to late October. Ducks and deer are also visible along the creek shores behind the wild blackberry.
---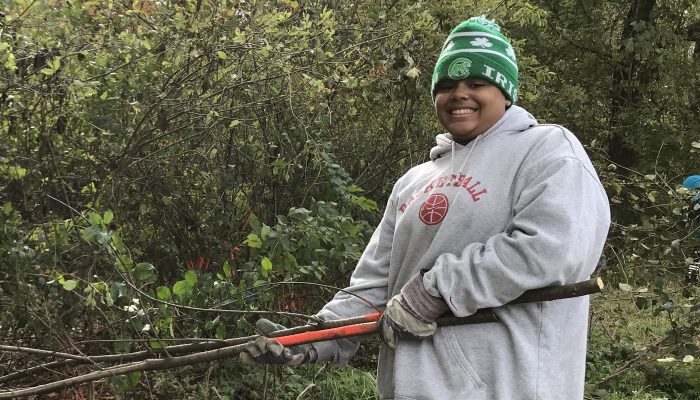 Volunteer Opportunities
Come and explore the natural communities of Bemis South, which include remnant oak woodlands on a terrace above the floodplain forest lining Salt Creek. Help dedicated volunteers cut brush, pull weeds or collect seeds depending on season and weather. All levels of experience welcome.