The Chicago Portage National Historic Site—one of only two National Historic Sites in Illinois—marks the western end of the historic portage linking the Great Lakes to the Mississippi River. The site includes a section of the Salt Creek Trail System, including an unpaved loop.
On this page:
---
Location & Things to Do
Chicago Portage National Historic Site
Entrance
S Harlem Ave, south of 47th St
Lyons, IL 60402
Things to Do & Amenities
Hours
Year-round:
Sunrise to Sunset
Closures & Alerts
---
Trails
The Salt Creek Trail System's paved and unpaved trails run along the Des Plaines River, Salt Creek and Brookfield Zoo, offering visitors views of a glacial valley, gravelly moraine and Salt Creek's unique pool and riffle environment.
Location: Brookfield, Forest View, La Grange Park, Lyons, McCook, North Riverside, Oak Brook, Riverside, Westchester & Western Springs
Surface
Paved & Unpaved
Estimated Total Length
16.4 miles
Hours
Year-round:
Sunrise to Sunset
Closures & Alerts
---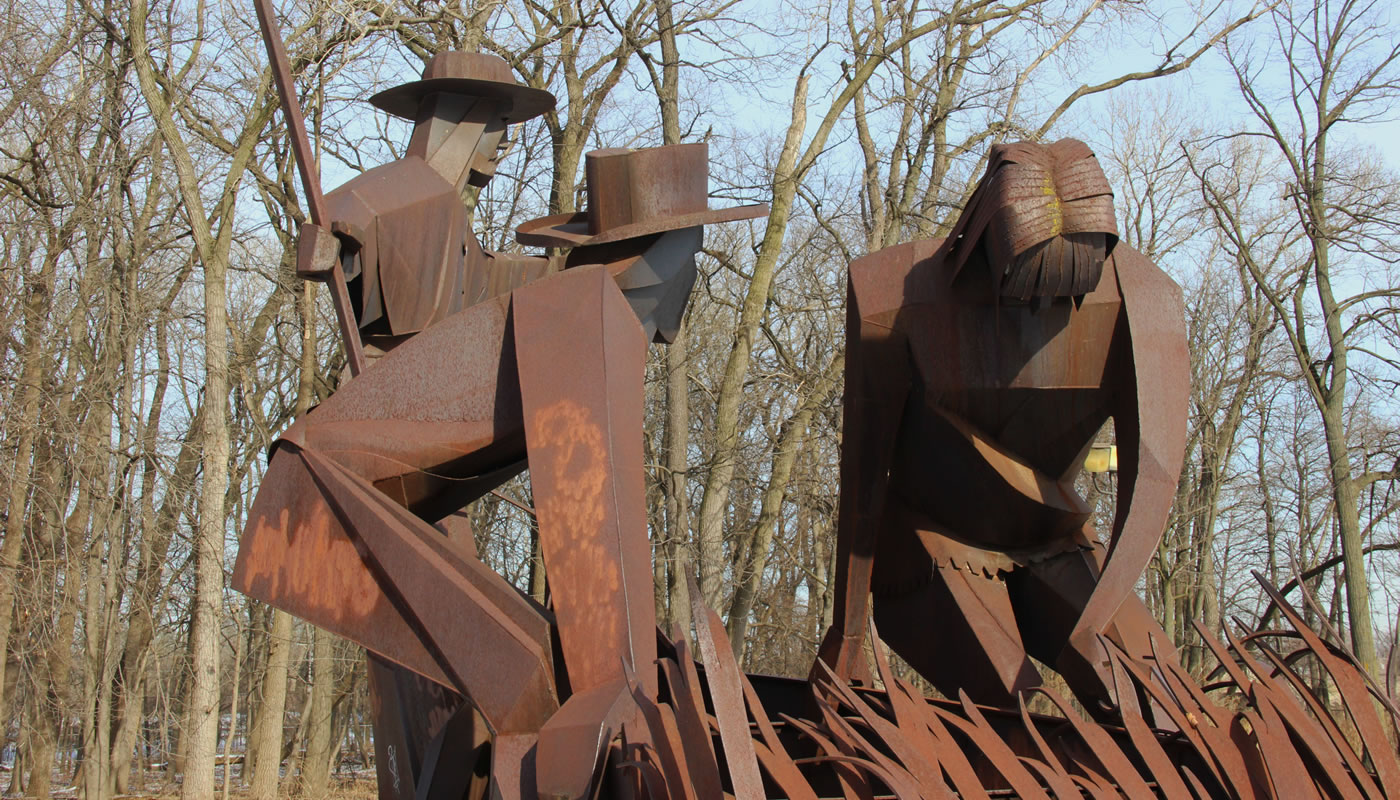 Site Plans & Improvements
Released in December 2018, the Chicago Portage Historic Site Master Plan serves to guide future decisions regarding upgrades, programs, and strategies for enhancing the Portage Site.
---
Volunteer Opportunities
Since 2002, the Friends of the Chicago Portage have been working year-round to return native plant communities to the Portage area, as well as keeping the trails clean and clear. Join a group of volunteers working to restore native habitat by removing invasive brush, collecting seeds and pulling weeds.