Cranberry Slough Nature Preserve includes one of only a handful of peat bog ecosystems in Illinois, cradled by rolling upland woods. This relic of the glacial era supports habitats uncommon this far south. There are 35 miles of unpaved trails in the area to see the native plants and wildlife.
On this page:
---
Location & Things to Do
To enter the preserve, park at Country Lane Woods and travel south along the Palos Tan Unpaved Trail. Access is also available via the Palos Yellow Unpaved Trail from multiple preserves.
Cranberry Slough Nature Preserve
Location
Cook County, IL 60480
(near Willow Springs)
Illinois Nature Preserve:
This land is designated as one of the highest quality natural areas in the state by the Illinois Nature Preserves Commission. This status includes increased levels of legal protection and management. Learn more on the
Illinois Nature Preserves Page
.
Hours
Year-round:
Sunrise to Sunset
Closures & Alerts
---
Trails
The extensive and varied Palos Trail System winds through rolling hills and deep ravines, providing beautiful views of the surrounding landscapes.
Location: Hickory Hills, Justice, Palos Hills & Willow Springs
Surface
Unpaved
Estimated Total Length
42.1 miles
Hours
Year-round:
Sunrise to Sunset
Closures & Alerts
---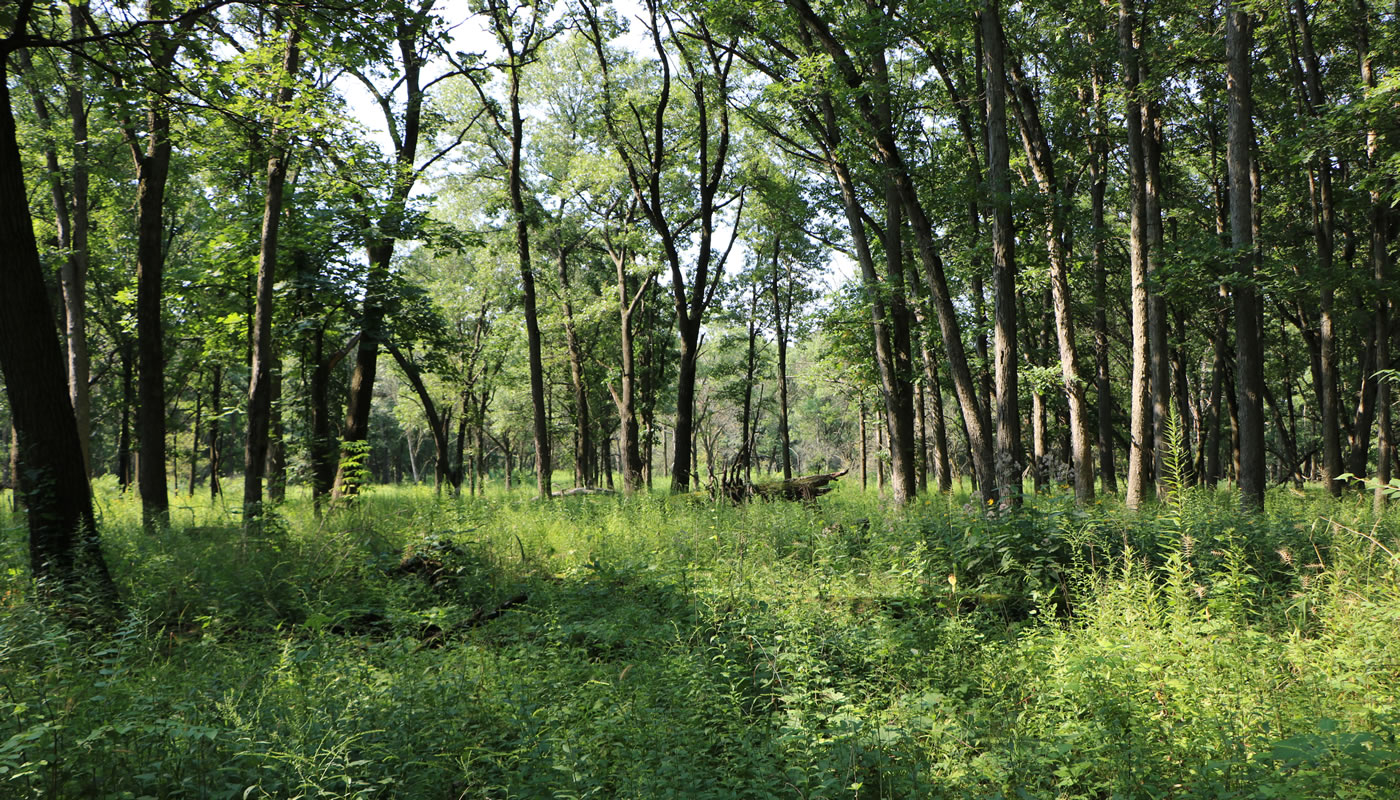 Nature Notes
Tucked away in the Palos Preserves in southwest Cook County, Cranberry Slough Nature Preserve was only the fifth nature preserve in Illinois when it was dedicated in 1965. Distinguished by its peat bog ecosystem cradled by rolling upland woods, the site is a relic of the glacial era and supports habitats uncommon this far south.
Cranberry Slough Nature Preserve includes one of only a handful of peat bogs in Illinois. A unique ecological community developed in this hollow, formed by an ice block stranded during the retreat of the glacier some 14,000 years ago. Plants such as sphagnum moss, a more typical inhabitant of the cooler climes of Wisconsin, Michigan and Minnesota, share company with familiar prairie and woodland species, such as white wild indigo, marsh blazing star and tall bellflower.
Birders can see pileated woodpeckers, eastern bluebirds and tufted titmice, among other species. Year-round access to water makes the slough popular among herons, egrets, ducks, gulls and gadwalls.
In spring and summer, visitors can enjoy serenades from the variety of frogs in and around the slough, including gray tree frogs, spring peepers and green frogs. Beaver and tiger salamanders also make homes in the wet areas.
The low areas around the slough give way to rolling hills and higher, drier ground, where white and black oaks dominate an open woodland. Wildflowers, such as toothwort and spring beauty, blanket these hills among wefts of sedges and grasses in the spring.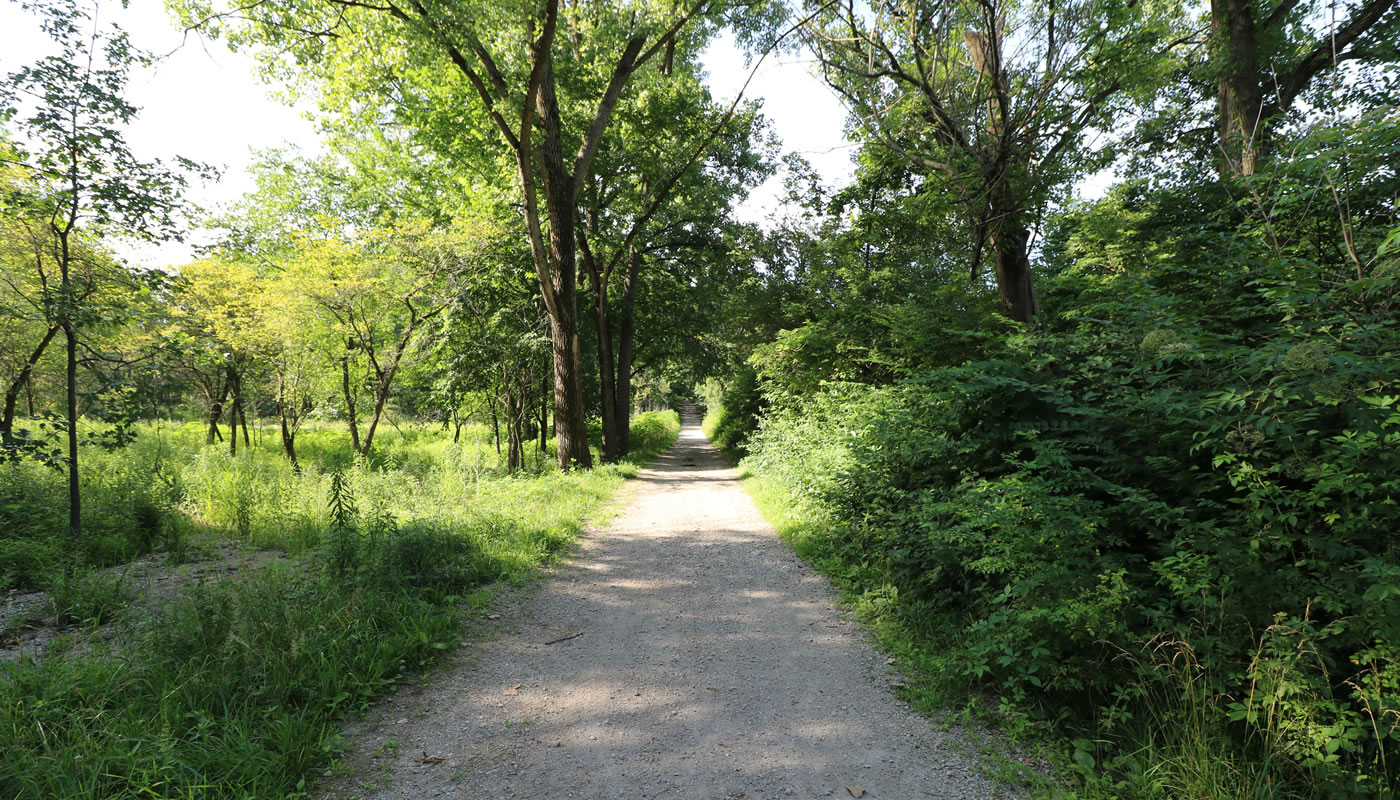 Restoring Cranberry Slough
Mostly untouched by human development and agriculture, Cranberry Slough contains remnant woodland, savanna, prairie, wetland and peat bog ecosystems over 570 acres. It's no wonder why this preserve is one of the top restoration priorities in the Natural and Cultural Resources Master Plan.
Volunteers started restoring this preserve in the 1980s and the Forest Preserves built on those efforts through a series of large scale restoration projects starting in 2015. Now entirely cleared of invasive brush, continued volunteer stewardship and regular prescribed burns will help protect Cranberry Slough's open, rolling landscape into the future.
Learn more about restoration at Cranberry Slough:
---
Volunteer Opportunities
Cranberry Slough Nature Preserve is surrounded by woodlands, savanna, and prairie. Restoration activities focus on around the removal of invasive species like honeysuckle and barberry. Collection and distribution of seeds may also be done in season.