On this page:
---
Location & Things to Do
Red Gate Woods
Entrance
S Archer Ave, northeast of 107th St
Cook County, IL 60480
(near Willow Springs)
Things to Do & Amenities
Portable bathroom open May 1 to October 31 depending on weather conditions.
Hours
Year-round:
Sunrise to Sunset
Closures & Alerts
---
Trails
The extensive and varied Palos Trail System winds through rolling hills and deep ravines, providing beautiful views of the surrounding landscapes.
Location: Hickory Hills, Justice, Palos Hills & Willow Springs
Surface
Unpaved
Estimated Total Length
42.1 miles
Hours
Year-round:
Sunrise to Sunset
Closures & Alerts
---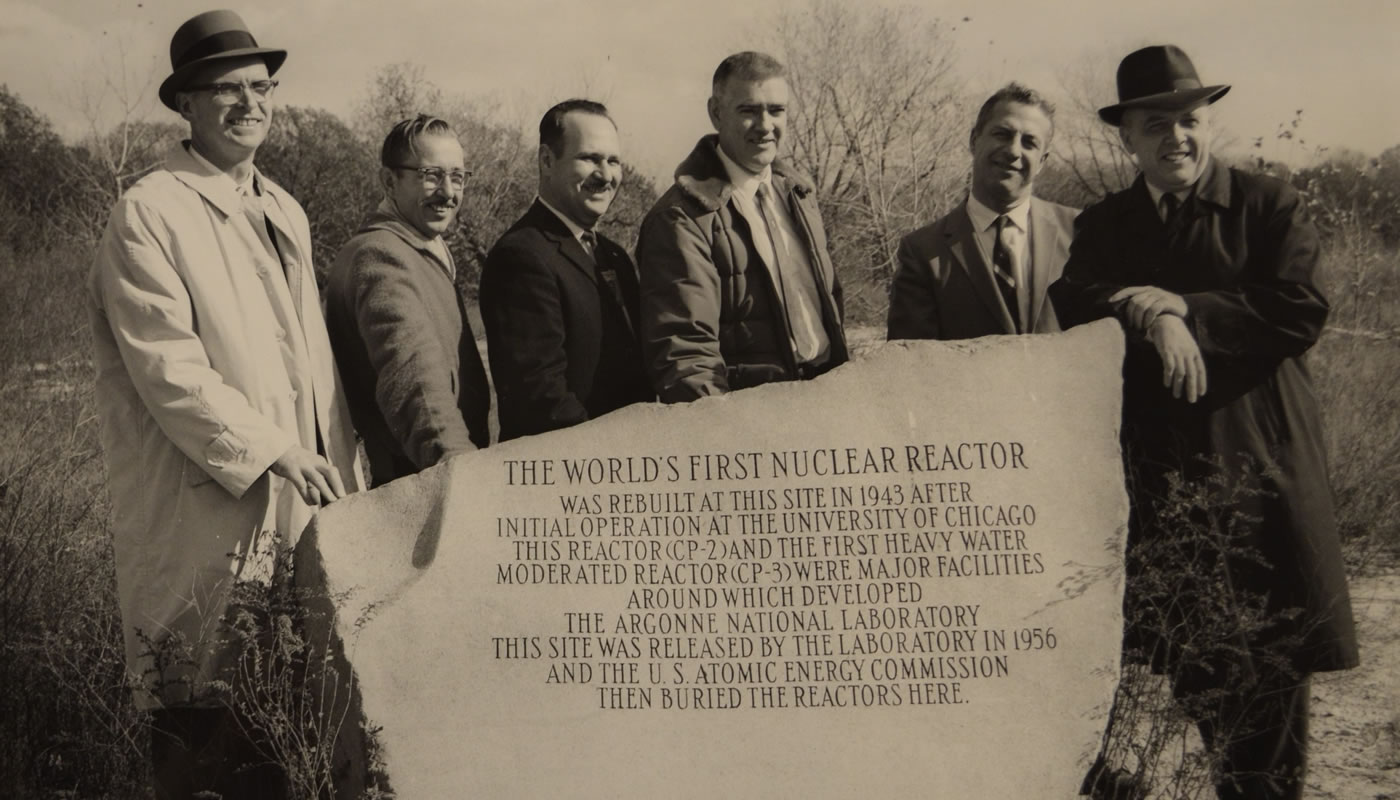 "Site A" & The World's First Nuclear Reactor
On December 2, 1942, scientists at the University of Chicago produced the first controlled nuclear chain reaction in human history. Soon after, the nuclear reactor was relocated to "Site A" on land leased from the  Forest Preserve District of Cook County in Red Gate Woods. The US Army Corps of Engineers built a research facility and an additional reactor as part of the Manhattan Project, the U.S. nuclear development program during World War II.
In addition to research labs and reactor control rooms, the complex included a guard house, dog shelter, library, cafeteria, dormitory, and recreational spaces. The scientists who lived and worked there throughout World War II maintained a strict code of silence, as their discoveries were critical for the success of the U.S. military's atomic program
When Site A closed in 1954, the two reactors were buried and a decades-long environmental cleanup and monitoring effort began. In 1991, after extensive clean-up by the department of energy, the area was re-opened for safe public recreation. Today, Red Gate Woods remains the burial site of the world's first nuclear reactors – marvels of science that ushered America into the Atomic Age.