The North Branch Trail System offers paved and unpaved trails along approximately 20 miles of the North Branch of the Chicago River, making it a premier biking route in the northern suburbs. Connecting Chicago to the Chicago Botanic Garden in Glencoe, the system includes trail loops through ecological restoration sites with diverse native wildlife.
On this page:
---
Overview & Maps
---
Trail Access
Access the North Branch Trail System at any of these forest preserve locations (ordered from South to North). Check out the trail maps listed above to find on-street or bikeway access points.
---
---
---
---
---
---
---
---
---
---
---
---
---
---
---
---
---
---
---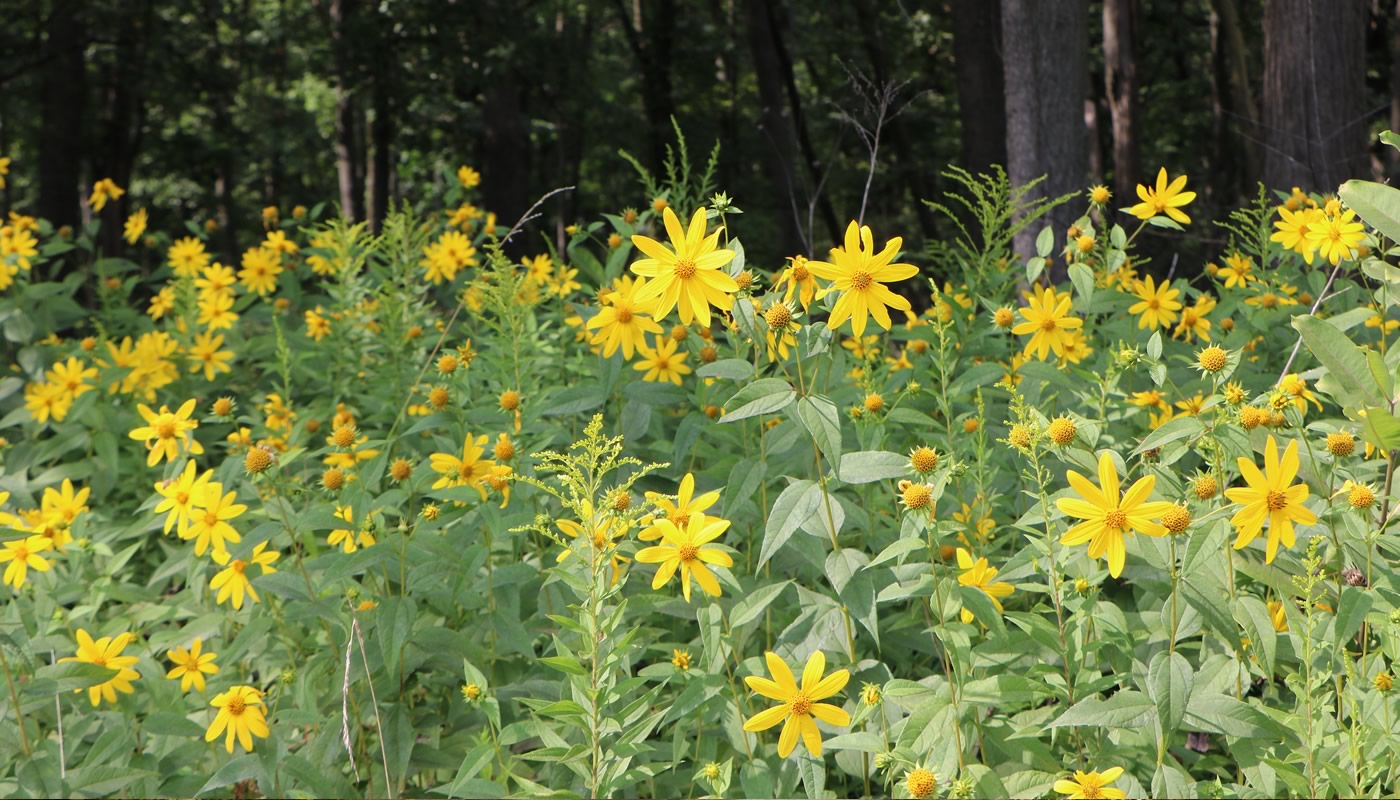 Recommended Hikes
Introductory
Paved Loop around Skokie Lagoons
Length: 4.4 miles
Surface: Paved
Terrain: Rolling
The Skokie Lagoons are a 242-acre network of pools, channels and wooded islands that meander between Winnetka, Northfield and Glencoe, offering respite from the hustle and bustle of daily life. Originally one of the region's largest and richest marshes, much of the area was drained by settlers for agriculture. In the 1930s, the Civilian Conservation Corps created the current lagoon system to address flooding and provide more recreational opportunities to residents and visitors in Cook County.
Hike the 4.4-mile paved loop around the lagoons starting at Tower Road. Stop along the way and enjoy a picnic; there are sheltered areas that can accommodate small or large groups. Get out on the water after your hike—boat rentals are available at Tower Road
---
---
Intermediate
Out-and-back between Bunker Hill and Linne Woods
Length: 8 miles

Surface: Paved

Terrain: Mostly Flat
There is so much to see and do along the North Branch Trail. To get started, you might want to try hiking from Bunker Hill to Linne Woods, approximately 4 miles one way.
Bunker Hill, Miami Woods, and Linne Woods are thriving after decades of habitat restoration. Bunker Hill and Miami Woods are great birding sites, and the trail winding through them alternates between whispering woods and sunny stretches of prairie. In the summer the prairie groves burst with colorful displays of wildflowers. There are indoor bathrooms and picnic areas at Bunker Hill and Linne Woods.
---
---
---
Advanced
Bunker Hill to the Chicago Botanic Garden
Length: 15+ miles

Surface: Paved

Terrain: Rolling
Many cyclists know the North Branch Trail as "the bike path to the Botanic Garden," an apt description. If you're feeling ambitious, a great ride begins at Bunker Hill, a preserve with plenty of parking. From there it's approximately 15 miles north to the Chicago Botanic Garden, where trail users can enter for free.
You'll enjoy scenic woodland and prairie vistas as you travel through Miami Woods, Linne Woods, and Harms Woods—all of which are thriving natural areas that have benefited from decades of active habitat restoration. Continue on the trail through Skokie Lagoons to reach the Chicago Botanic Garden.
---
---