The Forest Preserves boasts a large network of volunteers doing incredible work all across the County like restoring habitat, monitoring plant and animal populations, patrolling our trails, supporting special events and so much more. Though many volunteers fly solo, like Trail Watch volunteers, or work in small groups, like stewardship volunteers, each individual belongs to this larger, like-minded community of people who love nature and care for the Preserves.
---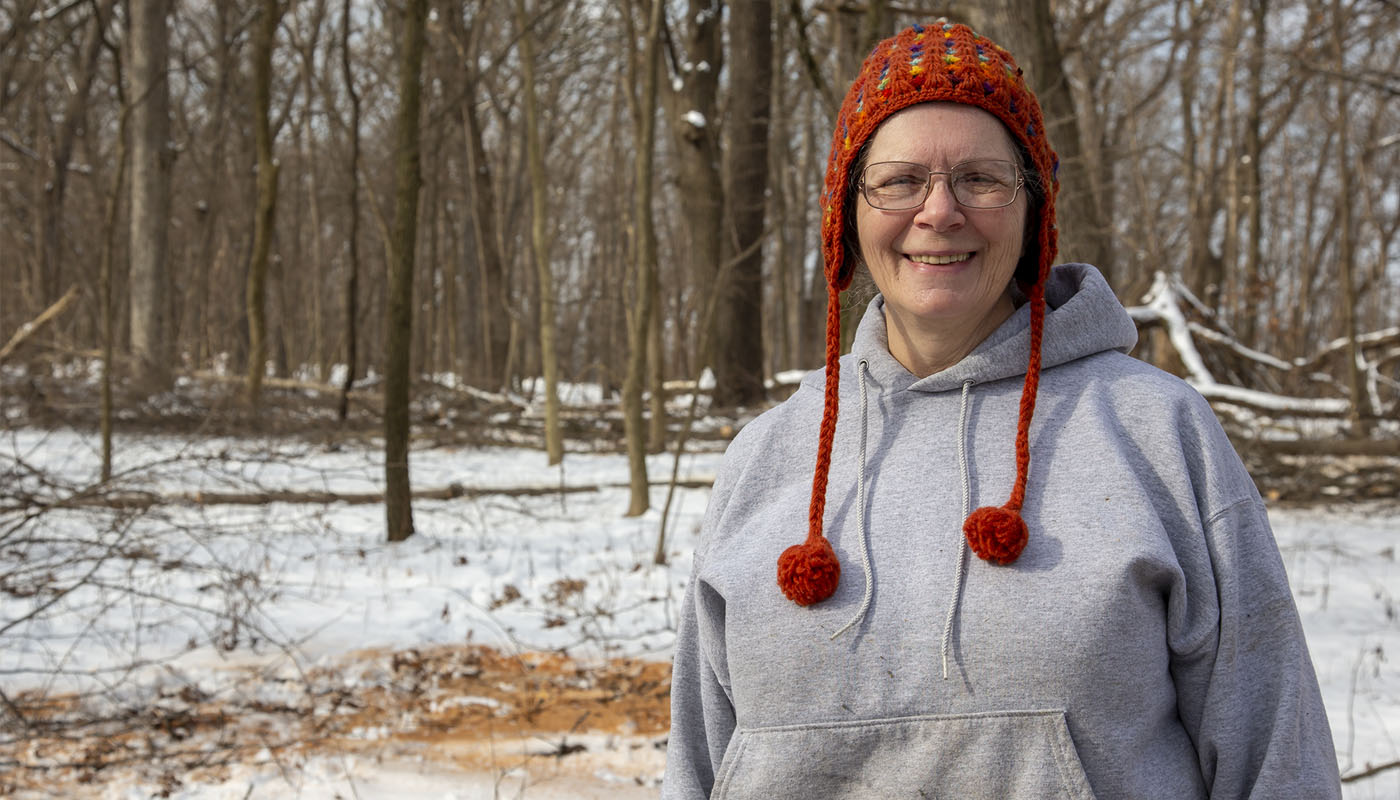 Margaret Tobin
"I went to a workday in the fall of 2013 at Spears Woods and met this group. I had an idea I would do this once a month and join a hiking group the other weekends. It was fun. I was doing something good for the woods and was learning so much. I hadn't studied nature. I had the 'green blindness'. I'd see this mess of honeysuckle and say, 'oh it's so green!'.
"Even when I became Steward at Cap Sauers, I was not this expert but I knew enough to recognize most of the invasive and native plants. I decided I would take a very cautious approach. I'm not going to come out and be some know-it-all, but at the same time I read a lot and get a better sense of not just the plants but the landscapes and different habitats.  
"The preserves are a side of the Chicago area that most people don't know exists and when they get to know it, I think they become fascinated and really learn to love it. Don't just patriciate in one workday. Try to go to several. You might find yourself more compatible with one group than another. It's fun, and people are often surprised that winter is the best time." 
---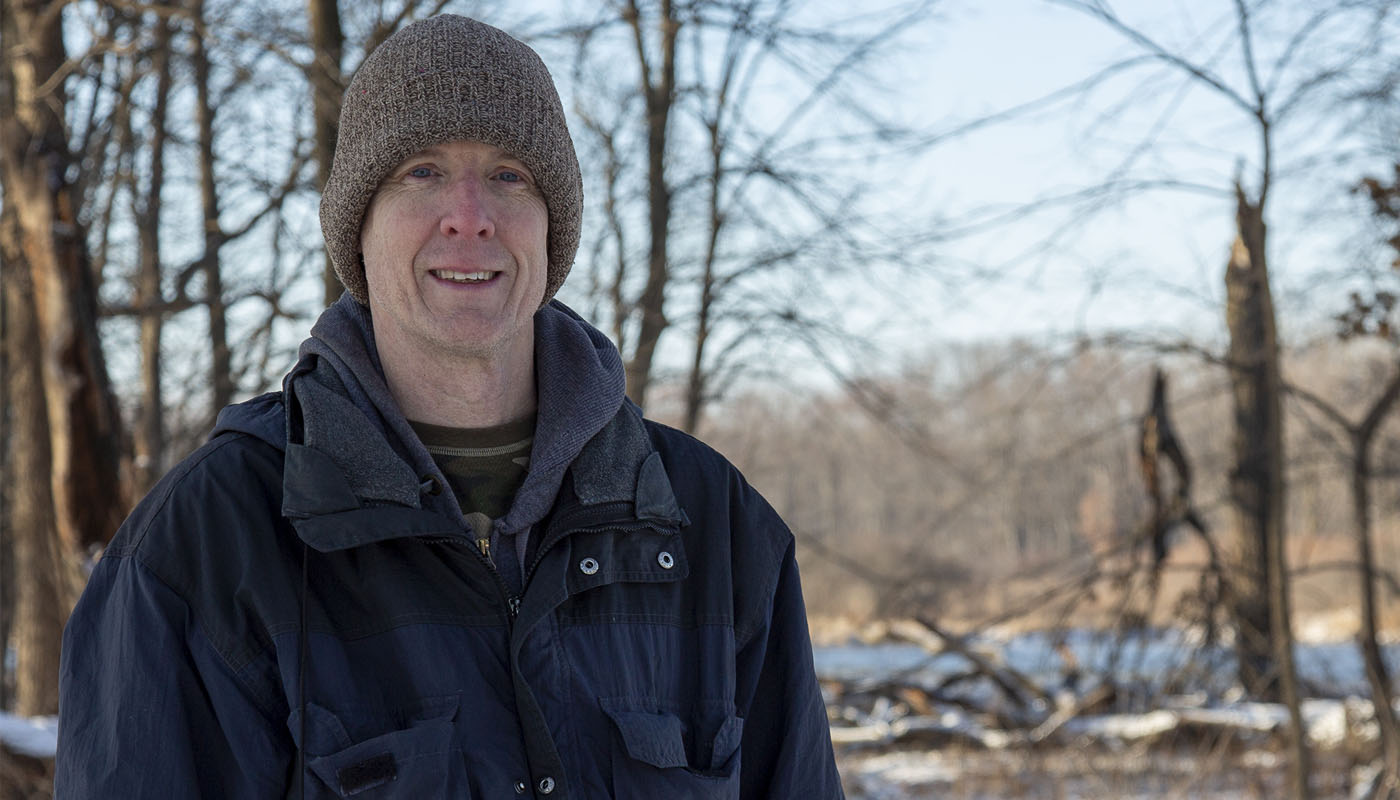 Paul Liston
"I ride my bike in Busse Woods all the time, but I figure everyone should give back to the community and so I feel I am doing my small part by volunteering. I find being out in nature relaxing. I like coming out here, just being in a natural area, away from the noise. Although, you still hear a little bit here. It's just nice to come out, look around at the animals, listen to the birds, listen to the wind blow through the trees. While I'm out picking up litter, people actually come by and say 'Thank you for doing that' and I really do appreciate it." 
---
Inspired by the photo blog Humans of New York, Kris DaPra and Joanna Huyck of the Volunteer Resources team will be working together to introduce you to your fellow volunteers. You'll get to know the names and faces of the people (like you) without whom the preserves could simply not exist. We hope that you'll enjoy this ongoing project, and we look forward to interviewing YOU at an upcoming workday, on your monitoring route, during your Trail Watch patrol or anywhere else you make a difference. Thank you for being a volunteer!