Ephemeral wildflowers come and go over just a few weeks every spring, taking their turn to attract pollinators by grabbing warmer sunlight before the tree canopy above fills in with leaves. Over the winter, beautiful flowers—like cutleaf toothwort, large-flowered trillium and bloodroot—are just waiting for opportunities to emerge and flourish. 
But fleeting spring conditions are only one limitation to the wildflowers in some forest preserves. By removing invasive plant species choking out native plants, thinning overgrown tree canopies so more light hits the ground, and using ecological management tools like prescribed fire, the Forest Preserves and our community of dedicated volunteers create healthier ecosystems that give our native plants a chance to grow. 
From April to June, check out some of the sites that have benefited from extensive restoration work and now provide spectacular displays of spring ephemerals: 
Busse Woods Nature Preserve 
Park at Busse Forest-North near Picnic Grove #2 or park at Busse Forest Central and walk north along the Red Paved Loop.
Busse Woods Nature Preserve has benefited from significant restoration efforts, ranging from invasive brush clearing and tree thinning to the use of prescribed fire. The site is one of the richest and most diverse natural areas in Cook County's forest preserves and puts on a stunning spring wildflower show. Here, visitors can spot large-flowered trillium, woodland phlox, wild geranium, wood anemone and spring beauty. 
Harms Woods Nature Preserve 
Park at Glenview Woods, and walk south along the Orange Unpaved Trail across the North Branch of the Chicago River.
Following decades of dedicated volunteer stewardship led by the North Branch Restoration Project, Harms Woods Nature Preserve boasts an incredibly varied display of spring wildflowers including wild geranium, trout lilies, blue cohosh, hepatica, rue anemone and false rue anemone. But the showstopper here is the display of red trillium and large-flowered trillium.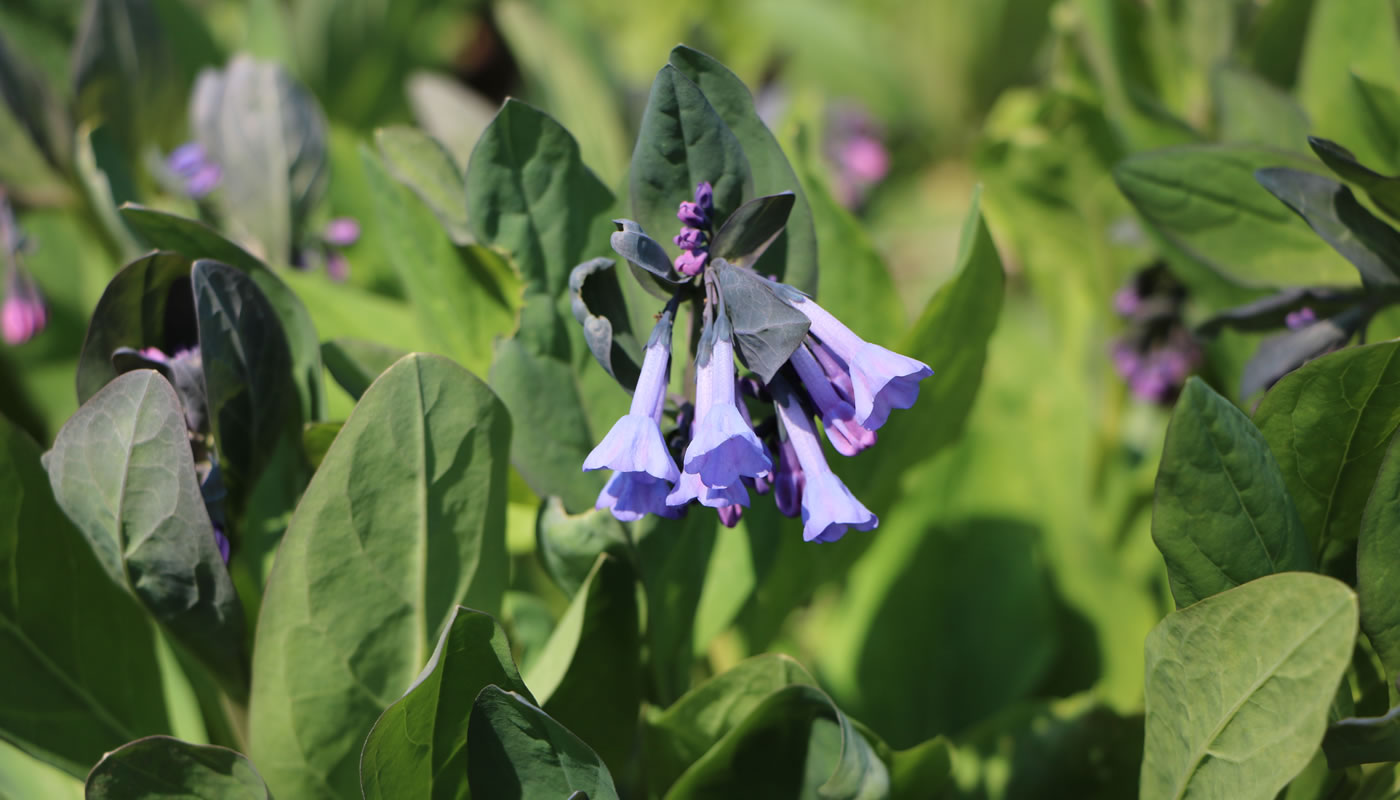 Thatcher Woods 
With both a team of dedicated volunteer stewards and systematic restoration work, Thatcher Woods has benefited from significant invasive brush removal and tree thinning. Right off the parking lot, visitors will be treated to native grasses and wildflowers such as Virginia bluebells, bloodroot, white trout lily, wild coffee, yellow pimpernel and spring beauty living beneath the trees.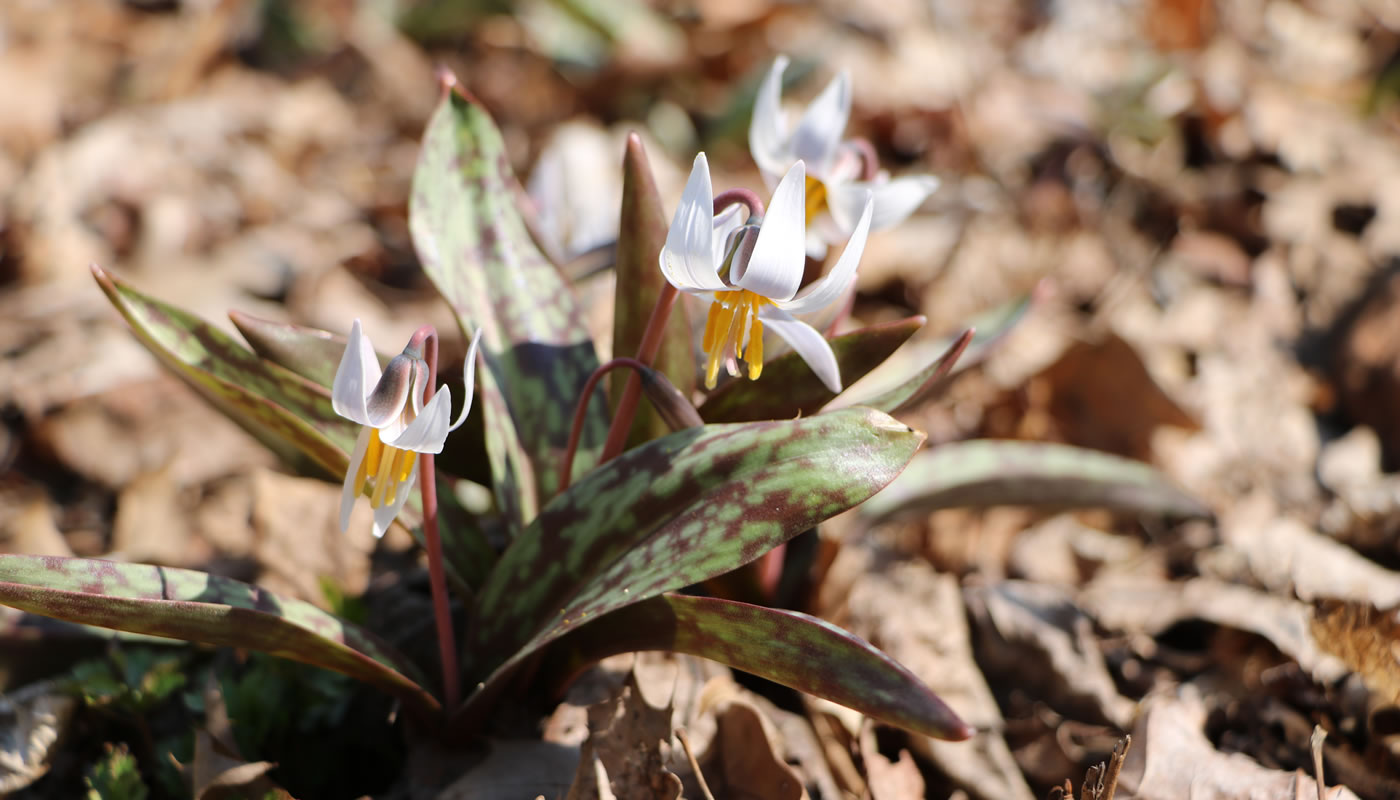 McClaughrey Springs Woods & Swallow Cliff Woods-South 
Park at Swallow Cliff Woods-South and walk east along the Yellow Unpaved Loop to McClaughrey Springs Woods.
McClaughrey Springs Woods has benefited from volunteer-driven invasive brush clearing, and Swallow Cliff Woods-South has undergone contractor-led maple thinning. A walk along the southern portion of the Yellow Unpaved Loop connecting these two sites will treat visitors to displays of bloodroot, woodland phlox, false mermaid, spring beauty and white trout lily.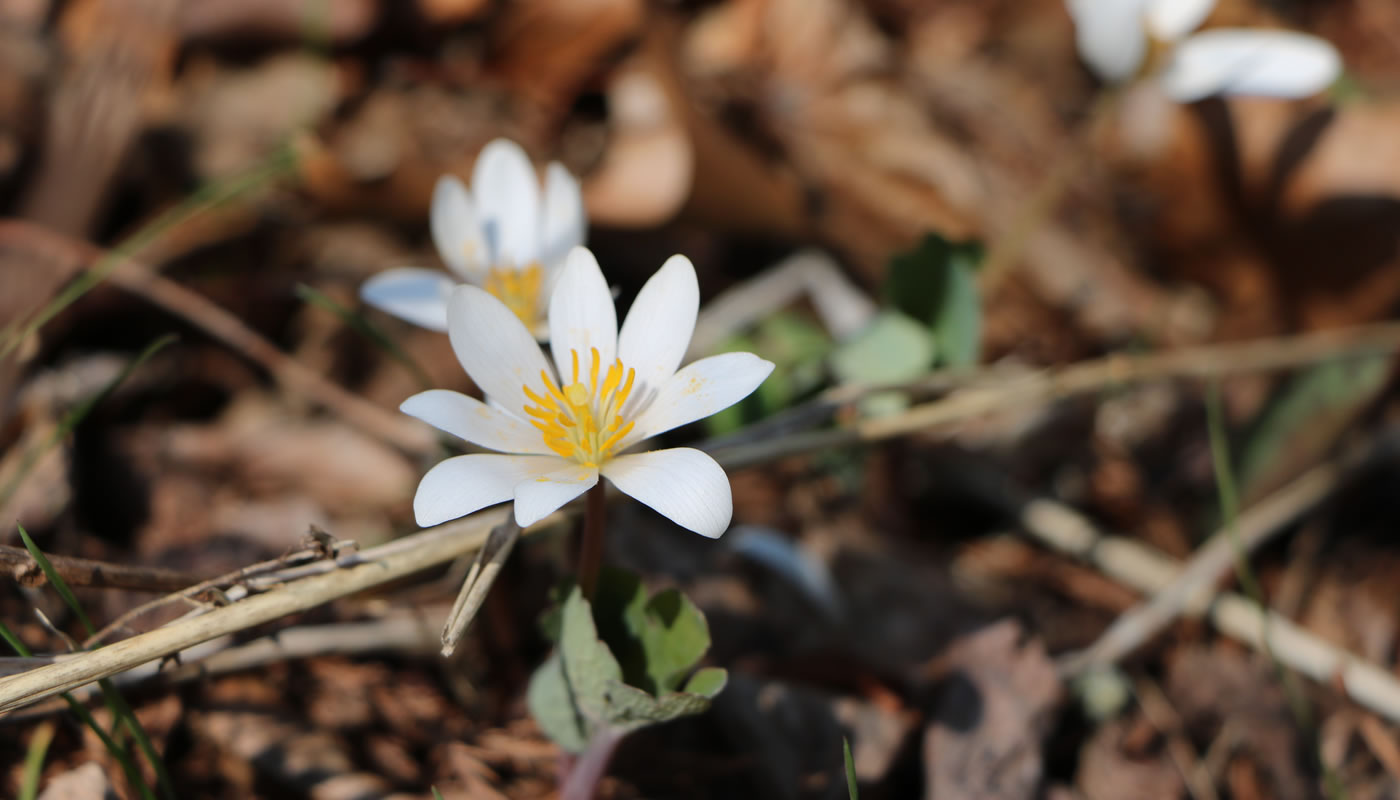 Eggers Grove 
Walk the unofficial footpath starting at the end of the southernmost arm of the parking lot.
Nearly every part of Eggers Grove has been touched by restoration work. Over more than eight years, the site has undergone tree thinning, invasive brush removal, shrub clearing and native plug planting. In May, Eggers Grove provides a spectacular display of May apple. Other spring ephemerals to watch for include bloodroot, blue cohosh, bellwort and wild columbine. 
Spring Ephemeral Viewing Tips